The Sunday Post is a weekly meme hosted by Kimberly  @ Caffeinated Reviewer. It's a chance to share news~ A post to recap the past week, and showcase books and things we have received.
---
Don't forget to look at my giveaways on the right sidebar.
Sunday,  I'm feeling fairly caught up and things are going along pretty well.  I finished my COYER Series in a Month Challenge today.  I only wrote short reviews on Goodreads for these.  I'm about a week ahead on my blog posts / reviews which is comfortable.  The temperature has dropped both yesterday and today but it felt comfortable when out walking Lulu.  We took our long route that takes us past the swans.  Both were there: Pa on the right, Ma on the nest.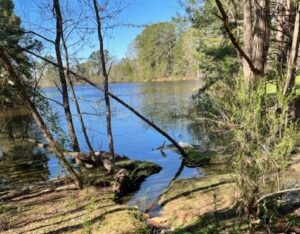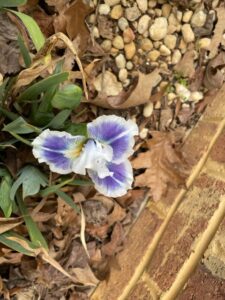 Monday,  I had a Wegman Instacart. I set up a bunch of posts. Lulu and I walked to check on the swans again.  I wrote a review and worked on the Library Love Q2 email.  Then I did some menu planning.
Tuesday, my daughter had a doctor appointment with her neurologist in the afternoon.  She's been with this doctor longer than any other here in North Carolina.  She's moving out of state and we'll miss her.   We picked up some takeout since it's a different area of town.  Another variety of SDB iris started blooming.  The lilac bush has buds and the peonies are poking out of the ground.  Lulu and I walked briefly after dinner. It was cool and windy so she had to wear a sweater.
Wednesday. I did some visiting and finalizing of posts.  It started cold, but gradually warmed up.  I took Lulu for a walk.  Then I went to work weeding, spraying weed killer in sidewalk cracks and where nothing should grow.   Then I got the garden planted: the broccoli, snow peas and spinach and basil, which I was afraid would freeze last weekend.
Thursday,  I managed to do a few things outside before it started the rainy day.   I also pared down emails in my accounts handling, filing or deleting as appropriate.  We got our COVID second boosters this afternoon.  We got a few items at Harris Teeter while we were there.  Then I listened to my audiobook while sorting, filing and shredding paperwork, getting ready for tax prep. I made chicken pad thai for a second time, improving on the recipe.  It's good but I've got one more change for the next time making it. We went to bed at 10 pm which confused Lulu.
Friday, I woke to Lulu barking to go outside.  It's pretty much the only time she barks.  She's rarely in the crate that long because usually my daughter is up all night but not last night.  I wrote a review, setup and finalized a few posts.  Lulu and I walked the longest and hilliest route on this lovely day.  For dinner we tried the mini waffle maker I gave my daughter for Christmas.  It really works well!
Saturday,  well for some reason we needed a bunch of stuff.  So I did curbside pickup orders for BJ's and Sam's Club.  I don't like to do it on Saturday but that's how it worked out. Lulu went along for the ride and things went smoothly.  I did the typical computer stuff and house stuff. I did more sorting and filing preparing to do my taxes.  Then Lulu and I took the other long route which views the swans nesting.  I'm trying a new recipe tonight Spinach Lasagna Rolls.
---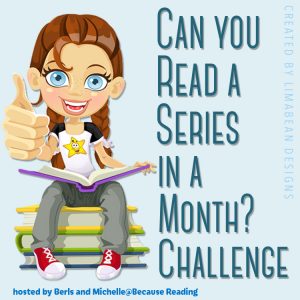 I buddy read the Psy-Changeling Trinity series by Nalini Singh with Berls.  That's 5 books.   We both listened to the audiobook version.  Angela Dawe is an amazing narrator.  I got mine at the library.  I did short reviews on Goodreads which I linked up here.
---
March Reading:  I had another good reading month.  I managed to read 29 books. Audiobooks continue to help me read more. Some count for more than one challenge.  I listened to 18 audiobooks, read  10 library books,  19 COYER reads,   and  4  books which I already own.
All Library books (including ones not reviewed on the blog)  2022 Library Love Challenge
I did manage to read 4 books I own (goal is 3 per month):
At Grave's End by Jeaniene Frost
Destined for an Early Grave by Jeaniene Frost
Serial by Casey Hill
Victim by Casey Hill
---

Stacking the Shelves is hosted by Reading Reality.  These are the exciting ARCs I received this week (If you click on the cover, it will take you to the Goodreads entry):
Many thanks to  Tor Books, Berkley, Gallery / Scout Press,  William Morrow / Avon,  Simon & Schuster Audio,                         
(If you click on the cover, it will take you to the Goodreads entry)
NOTHING.

Now the really scary one. This is all the Kindle and Audible freebies I grabbed this past week. You can see why I need to do Thrifty Thursday to be sure I read a few at least one each month.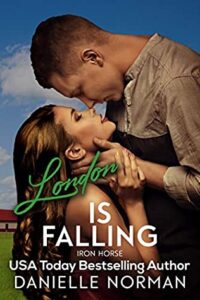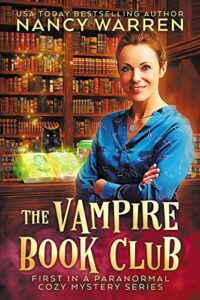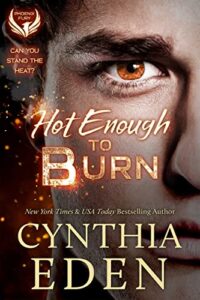 I really meant to cut back on freebies BUT  they are free so I guess that won't be happening.

I'm not including things like reviews posted or upcoming as they are always in the right sidebar. And, my challenge status is also there.
Don't forget the Read-along facebook chat this afternoon for Destined for an Early Grave by Jeaniene Frost.
Anne
Latest posts by Anne - Books of My Heart
(see all)