The Sunday Post is a weekly meme hosted by Kimberly  @ Caffeinated Reviewer. It's a chance to share news~ A post to recap the past week, and showcase books and things we have received.
---
Don't forget to look at my giveaways on the right sidebar.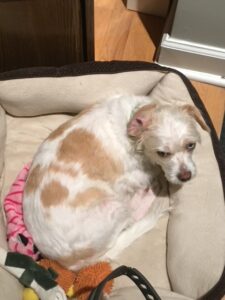 Sunday, I woke at 5:30am to barking again.  Lulu seems really shaken by the storms and does not want to be alone in her crate. I took her outside, nothing,  put her back in the crate.  Finally went back to sleep until 9am.  I did the usual visiting blogs.   Today was the FB Chat for Eternal Kiss of Darkness. I always get so much out of the chat.
Monday, more barking.  I had a chiro appt and then did 2 pickups at Wegman's and Food Lion to get the things I wanted.  Then I got out to mow the lawn, at least the backyard, and pull weeds before it rained. I was trying to do so many things.  I did get bills paid for June. I put in for another RX my daughter needs to refill.
Tuesday,  more barking. I took her out, nothing. It took me another hour to get back to sleep and so then the start to my day was very late.  We're having scattered showers but cooler temps with a north wind.  I caught up on blog visiting, and worked on a menu plan. I figured out that the $5 Audible sale changes titles every day so the titles I would have bought yesterday are now not available. (:   I'll have to look at today's options and decide quickly.  I got the garbage and recycle out and then took Lulu for a longer route walk.  It was good to get out finally.  I also managed to get the front yard mowed.
Wednesday, my daughter was up late enough that I didn't get the barking wake up.  I managed a bit earlier start to the day.  I wrote a few reviews, and did some blog visiting.  I took Lulu for a walk. I worked on a Series on Saturday post.  I got book mail.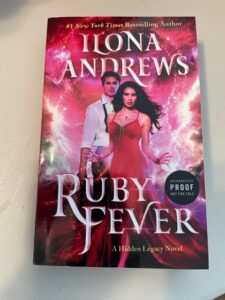 Thursday, I didn't get up quickly as I had started a new book and couldn't stop reading it when I woke up.  The barking may be over!  In the afternoon, my daughter had a medical appt and I went to refill the gas tank for the grill.  On the way home, we went to Harris Teeter to pick up her RX and a few items.   We had salads and then I took Lulu to walk.
Friday, today is rainy or supposed to be.  I continue to try to catch up on multiple fronts.  Why do I always feel behind?  I reviewed the last day of audios in the flash sale and found one that completed a series I have.  I listened to my current ARC until I finished; I couldn't help myself.  More book mail arrived today; I've won a few Goodreads giveaways lately.
Saturday,  I got going quickly.  That kind of fell apart when I got on a phone call for almost 3 hours but I needed the house / repair info.  The weather was really great and I finally got out and fertilized some of the plants.  Then I walked Lulu and tried to see what was going on with the swans.   I decided to water the garden since it is going to be around 90F / 32C  and dry for the next 4 days.  The hydrangea I planted last fall is getting ready to bloom!  There are quite a few snow peas and the broccoli is looking good.   We continue to enjoy the lettuce.
---

Stacking the Shelves is hosted by Reading Reality.  These are the exciting ARCs I received this week (If you click on the cover, it will take you to the Goodreads entry):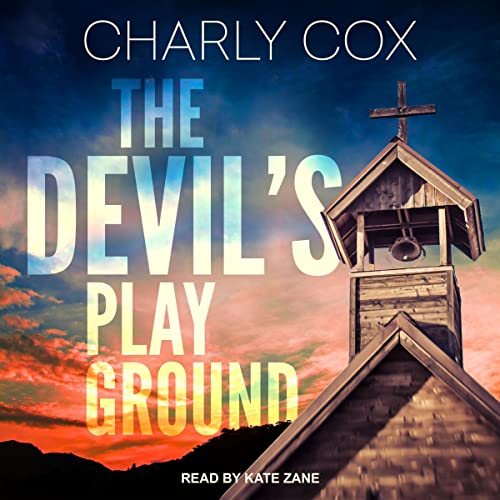 Thanks so much to Atria Books,  AceRoc Books, and Tantor Audio.
(If you click on the cover, it will take you to the Goodreads entry)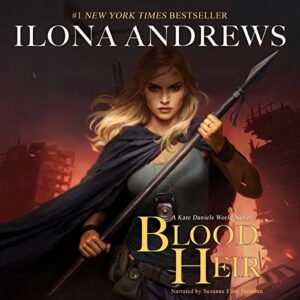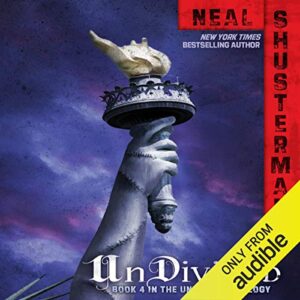 This week had a $5 audio flash sale at Audible. Sadly I didn't realize until the second day they are changing the books each day so I missed out on a couple from the first day.  The last day I got the final one I don't have in the Unwind series.
I used a bunch of later delivery credits to buy the Jeaniene Frost book.  I chose the mystery/ thriller for my First Reads pick since it is set in Minnesota.  Then I got another credit to help buy the only one in this Kincaid series I don't already own.  Then I decided to get the rest of the Kaylea Cross series set in North Carolina.

Now the really scary one. This is all the Kindle and Audible freebies I grabbed this past week. You can see why I need to do Thrifty Thursday to be sure I read a few at least one each month.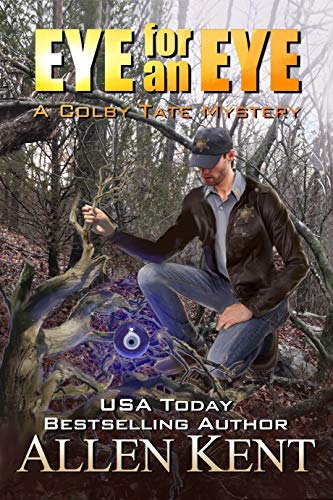 I really meant to cut back on freebies BUT  they are free so I guess that won't be happening.

I'm not including things like reviews posted or upcoming as they are always in the right sidebar. And, my challenge status is also there.
Anne
Latest posts by Anne - Books of My Heart
(see all)