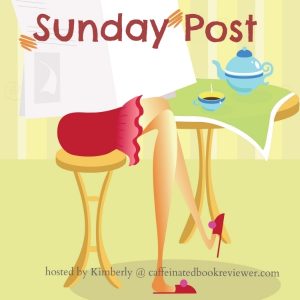 The Sunday Post is a weekly meme hosted by Kimberly  @ Caffeinated Reviewer. It's a chance to share news~ A post to recap the past week on your blog and showcase books and things we have received.
This week was work every day and worry about Gina being left alone for 8-10 hours on her own. Since we have such an inconsistent schedule, the poor girl couldn't possibly figure it out – I can't.  At one point, someone else decided not to take vacation and took back my hours on Thursday and Friday. Then someone else decided they needed Friday off, so I was back on Friday. No schedule yet beyond the 8th but I hope it is lighter for me than this past week.
Thursday as my only day off, ended up busy.  I was up by 8, took a shower, let the dog out.  By 8:30, the plumber had arrived to install a new garbage disposal. I called to make sure the vet had more of Gina's food. I talked to Blue Cross about doctors in our area. I went thru emails and some blog posts. I edited 4 blog posts and scheduled them. I baked a gluten-free lemon cake to try since my daughter would be back. I ran the dishwasher.
At noon, I went out for errands. I picked up the dog food. Next door was a Rite-Aid going out of business and it was the first day of their clearance so I stopped in for a couple items. Then on to Walmart for a few staples. Last to Trader Joes and Wendys for salads for the next two days lunch at work. I finished listening to an audiobook while out on the errands. I'm home at 2 and it's unload the car, find some lunch. I wrote the audiobook review on Goodreads over lunch.  At this point, I was drooping. But I continued with handling emails, blog posts. Then I unloaded / reloaded the dishwasher, cleaned the counters, then cleaned the oven and relined the bottom with aluminium foil  (while listening to a new audiobook).  Back to the computer to peruse and make final decisions in the Sci-Fi & Fantasy sale at Audible.
Next on to starting a load of laundry, hauling the garbage and recycle carts back from the curb, then dinner, and setting up a new blog post. I moved one load of laundry to the dryer and put a new load in the washer.  After taking the dog out again, I curled up to do some reading.  I finished my 3rd romantic suspense for the Mini-Challenge and then started my re-read of Magic Binds for the Read-along.  So I read the 3 books for the Romantic Suspense Mini- Challenge and managed to read 5 for Dusting Off the Shelves.  So that was Thursday.
My daughter arrived home last night on a flight around 10;30, so I'm glad I finally don't work today!  I could sleep all week but I work again on Monday.

Stacking the Shelves is hosted by Tynga's Reviews and Reading Reality.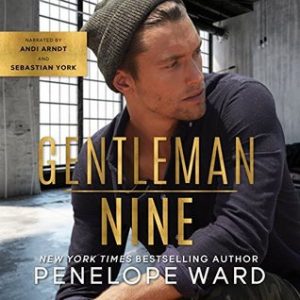 Gentleman Nine by Penelope Ward               Court of Thorns and Roses by Sarah J. Maas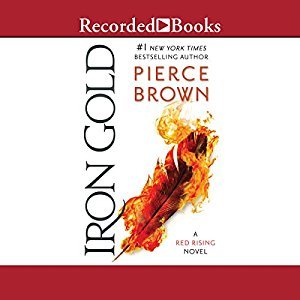 Iron Gold    by Pierce Brown
Gentleman Nine was an audible daily deal (ADD) and the narrators – Sebastian York and Andi Arndt – are some of the very best. The Audible had a sci-fi fantasy sale where I picked up a few more.

Now the really scary one. This is all the Kindle and Audible freebies I grabbed this past week. You can see why I need to do Thrifty Thursday to be sure I read a few at least one each month.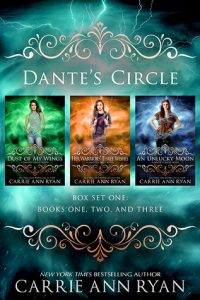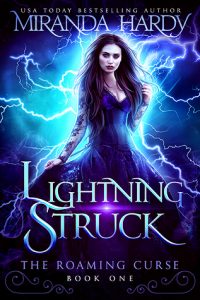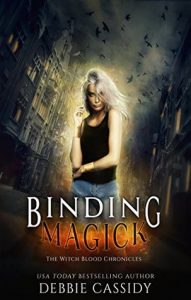 I really meant to cut back on freebies BUT  they are free so I guess that won't be happening.

I'm not including things like reviews posted or upcoming as they are always in the right sidebar. And, my challenge status is also there.
If you like this and want to see me do the Sunday post, as often as I can manage, leave me a comment and let me know. I work odd hours with no access to phone or Internet so sometimes I'm not around to approve comments right away.
Anne
Latest posts by Anne - Books of My Heart
(see all)