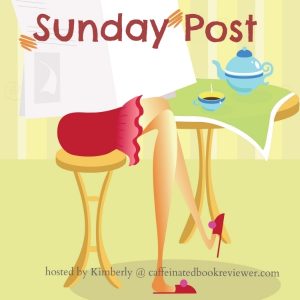 The Sunday Post is a weekly meme hosted by Kimberly  @ Caffeinated Reviewer. It's a chance to share news~ A post to recap the past week on your blog and showcase books and things we have received.
Don't forget to look at my giveaways on the right sidebar.
On the home front, it was a different week. There was only one medical appointment.  I had problems with the dishwasher and the garage door opener which I solved myself. Go me! I felt very productive on Monday writing reviews, doing 3 loads of laundry and cooking.  On Friday, we had a dentist appointment which is medical also I suppose. After it, we went and voted even though it was in the 40s and raining. They actually have curbside voting which my daughter did but I went inside. I was glad to get it in since on the 6th we have 2 medical appointments.
I did get the schedule for the final work week. The only days I have off between now and November 7 are Oct 29, Nov 3,6.  Two of those days are full of medical appointments. On Tuesday and Friday this week, there are medical appointments in the morning and then I work afternoon and evening. One problem is all meals at work are between 2-5 in the afternoon. So like this past Wednesday, when I get home at 9:30pm and haven't had dinner, I can't get to sleep by 11 or 12.  So I ended up reading until 4:30am because I couldn't sleep, which made Thursday a mess since I slept in a bit and was tired.  They have already asked if I would stay another week. I want to help but I also have things planned I want to do.
I forgot to say, last week, I reworked  my chicken pot pie recipe, using the filling to put the chicken & veggies over gluten-free biscuits I made.  It turned out well. I continue to add options to our dining repertoire. I also tried to make the Shrimp/Scallops in Pink Vodka Sauce which we loved at a restaurant on vacation. This one needs more work but I think I can figure it out.  We tried Trader Joe's gluten-free pumpkin pancake mix and neither of us is a big fan.
I did some preparation for the HoHoHoRAT next month. I've been collecting holiday themed freebies with abandon.  lol.  Anyway,  I did receive eARCs and one audio ARC which will be my first things to read.  Next I looked at a holiday shelf on Goodreads where I have been collecting titles this past year. After that, I searched the Want to Read shelf for any with the word Christmas in them to try to find any older ones which weren't on the holiday shelf. The combination of these 3 things gives me 53 titles! This should be plenty of options for me to read in 10 days.  HoHoHo! I'll have some for next year likely. I printed out lists and wrote the number of pages and which are 2018 new releases to prioritize after the ARCs.
I didn't get far on the Blog Ahead challenge this week  I had to finish some end of October posts so I didn't complete any. I hope to finish up some on Monday as I have the day off.
I have had the Kindle Unlimited deal since the end of July and have not managed to read a single title even though I have a long, long list of ones I want to read. Hopefully, there will be another deal for Black Friday or Cyber Monday.  Or I'll do it sometime when I know I have time.
I plan to do the Read A Series in a Month Challenge. I'd love to get your input on which one I should read.  There are so many things to consider. First, there is my mood. Next, there are ones which contribute to challenges like New Release, Audiobook or Library Love.  Getting them from the library is a bit risky, if I can't get them in time or they have to go back before I finish. I can always buy them.  Also, I can't promise to choose the one with the highest vote because mood, availability at the library, etc.  But you can really help me narrow it down.  So please, give me an idea of which series you enjoy from this extremely short list of possibilities. You can choose more than one.


Stacking the Shelves is hosted by Tynga's Reviews and Reading Reality.  These are the exciting ARCs I received this week: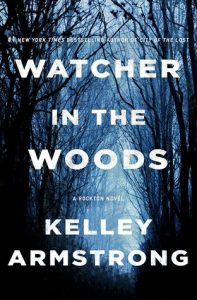 Watcher in the Woods            How to Dance an Undead Waltz            Deathstalker Honor                               by Kelley Armstrong                      by Hailey Edwards                                              by Simon R. Green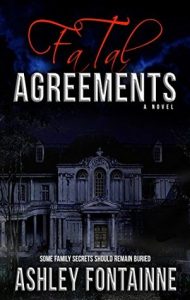 Fatal Agreements by Ashley Fontainne
So I've been listening to Kelley Armstrong's Rockton series on audio but I saw the book as read now on Netgalley and could not control myself. I'll probably do both, read and then listen.   The next two audios are part of series I have been listening to from the beginning, by Hailey Edwards and Simon R. Green, from Tantor Audio.  Thank you, I'm so excited.  I wanted to listen to How to Dance an Undead Waltz the minute I got it. It's up next.    Then is Fatal Agreements, which I won as a giveaway. Thank you Ashley Fontainne and Laura Thomas.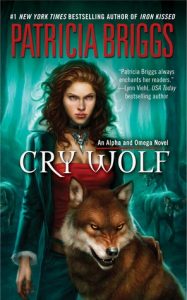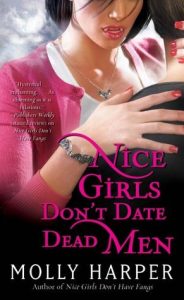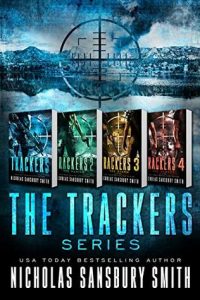 Cry Wolf                                        Nice Girls Don't Date Dead Men                 The Tracker Series 4 book set                  by Patricia Briggs                           by Molly Harper                                                        by Nicholas Sansbury Smith
I forgot these first two which I got as Kindle deals last week.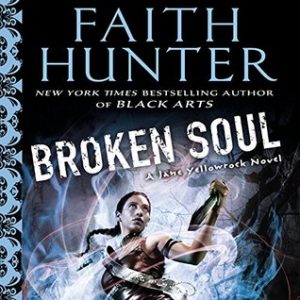 Broken Soul by Faith Hunter
I snapped up this deal with the Kindle verion at $1.99, an additional $3.49 for the audible version. I already have the MP3 CD but I can give it away since I have the audible version now.

Now the really scary one. This is all the Kindle and Audible freebies I grabbed this past week. You can see why I need to do Thrifty Thursday to be sure I read a few at least one each month.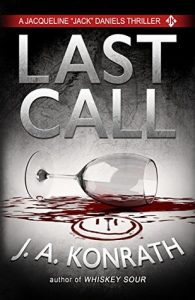 I really meant to cut back on freebies BUT  they are free so I guess that won't be happening.

I'm not including things like reviews posted or upcoming as they are always in the right sidebar. And, my challenge status is also there.
If you like this and want to see me do the Sunday post, as often as I can manage, leave me a comment and let me know. I work odd hours with no access to phone or Internet so sometimes I'm not around to approve comments right away. I am at work today.
Anne
Latest posts by Anne - Books of My Heart
(see all)