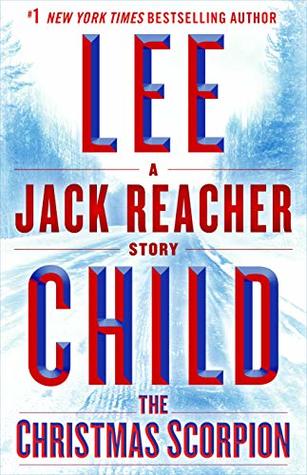 The Christmas Scorpion

by Lee Child
Series: Jack Reacher #22.5
Published by Delacorte Press on October 2, 2018
Pages: 26
Format: eBook
Source: Library
Goodreads
Amazon,  Barnes & Noble





On Christmas Eve, Jack Reacher stumbles into a no-name bar in the California desert, desperate to take refuge from an unexpected snowstorm. Reacher came to Barstow for a little R&R. Instead, he's sequestered in a dark little roadhouse with a bartender, a bewildered elderly couple—and two members of Britain's Royal Military Police. They tell Reacher they were escorting a VIP to a top-secret meeting at a U.S. military base when they became separated from their charge. That's when the threat came in from a notorious assassin: the Christmas Scorpion. Now they need a miracle to save the day. Or maybe all they need is Jack Reacher.
Read It, Rate It and Record   
A short review to update challenges
I love this Jack Reacher series.   This sort of holiday novella contains one adventure in the string of situations Reacher ends up entangled.  There is the usual unusual scenario, being stuck out at a bar in the middle of a snowstorm on Christmas Eve.
Reacher observes everything clearly and deduces the actual problems. I was totally lost.  He is able to work a solution and go on with his plans. I love the smart. This one has less action but difficult weather and unexpected characters on hand.
#HoHoHoRAT 3
I can't really remember any time when I wasn't reading. I LOVE books and what they give me. It's an opportunity to learn new things, see new places,live different emotions in a "safe" way. It lets me live in a new world.
I read all types of books but my favorites are urban fantasy and romantic suspense.I like some romance and some action / adventure / mystery in everything.I like sex in my books but please, only between TWO people.Intimate conversation is equally important to the sex in a book.It lets me see the characters.The other thing I enjoy is humor.
Friend me at Goodreads.
Reading this book contributed to these challenges:
2018 Library-Love Challenge
Related Posts