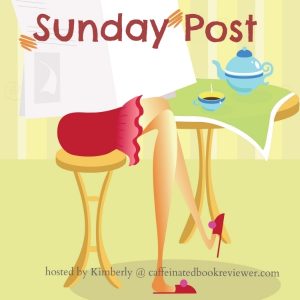 The Sunday Post is a weekly meme hosted by Kimberly  @ Caffeinated Reviewer. It's a chance to share news~ A post to recap the past week on your blog and showcase books and things we have received.
Stacking The Shelves
is also a weekly meme hosted by 
Tynga's Reviews
and Marlene from
Reading Reality.
It's all about sharing the books you are adding to your shelves, may it be physical or virtual. This means you can include books you buy in physical store or online, books you borrow from friends or the library, review books, gifts and of course ebooks!

Don't forget to look at my giveaways on the right sidebar.
So I wasn't happy about spending a second day running errands with going back to get the upholstery fabric.  BUT it is actually a $1,641 savings on the four pieces.  I got enough for the big sofa and chair, even though I was only going to do my little chair and loveseat. Because I could coordinate all the fabrics.  BONUS – my daughter liked all 3 fabrics!!!  The guy was nice enough to give me the whole roll of the 3 fabrics too.  So I needed 4 yards for my little chair and the roll had 6 yards. I needed 13 yards for my loveseat and the roll had 17 yards.  I needed 30 yards for the big sofa and big chair and the roll had 38 yards.  There should be enough left to make a couple of pillows or maybe even do another small chair someday.
Monday was precious – a day at home. I made carrot cake muffins (GF) with a recipe Jennifer TheBookNympho shared with Chelsea Mueller on facebook.  Yummy but it could make 18 rather than 12, they were overflowing.  Then I blog visited, handled emails and wrote reviews while I did laundry. I forgot to say I got emails down to about 100 from 350 but I still have some work to do there.  Next up was yard work. I got the lawn mowed but it was so hot I had to take a second shower afterward.   I took out a bunch of garbage and recycle before we ate a late lunch.  I only had a couple hours before I started making the clam chowder for dinner. But I remembered I had 2 Shutterfly deals which expired soon, so I went to work on my 2020 Calendars. I made a list because if I am careful I can usual get them as freebies and only pay for shipping.  There were only 2 I could do with minor updates so I did those.  I also emailed my brother and his wife for their 2019 pictures so I could work on one for Mom soon. After dinner I never have much energy but I did unpack a box and finally, I hung the calendars in the work room. It took only about 10 minutes but that one thing made me feel so good!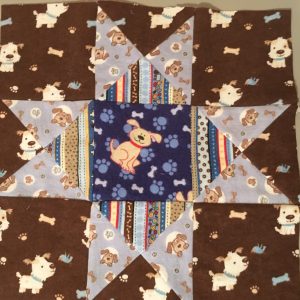 Tuesday was medical appointments which ended early enough that I put together the trimmer! I can say the Greenworks 60v products are easy to put together and use and quiet!  It was still hot but I did all the trimming and got the yard waste ready to go. That meant a second shower for the day.  Wednesday was a race from start to finish, school, errands, and quilting. I wrote a review and dug / prepped a third of the garden bed while she was at school. We went to the custom framers so she could look at the final decisions I was trying to make. My research on DMV offices paid off and we were in and out to get REAL IDs with our new address in less than 15 minutes. I had a 4 hour wait last time in Cary.  She shopped at the thrift store for a few items.  She napped but got up for quilting.  We finished the final square of the king dog quilt, 25 squares. So now on to sashing and borders.
Thursday was all the hoopla about the hurricane. We had mani / pedis, got a few groceries and then she had one med appt. It rained a little.  She got an email that "no classes on Friday" so it's like the snow days we had in Iowa when I was a kid.   Yay for another amazing day where I could catchup on emails, phone calls, laundry, and blog reviews. I wish I had gotten to the yardwork in the morning when it was cool and quite windy, but I wanted to make phone calls when businesses were open.  We have dog training on Saturday morning but other than that I have all weekend to catchup, unpack and read!!  I am getting my 3 day holiday after all.

Stacking the Shelves is hosted by Tynga's Reviews and Reading Reality.  These are the exciting ARCs I received this week (If you click on the cover, it will take you to the Goodreads entry):
Oh I am excited for these reads!  Thank you so much Social Butterfly PR, Tantor Audio, and Simon & Schuster Audio.
(If you click on the cover, it will take you to the Goodreads entry)
The first 2 are the Prime free reads for the month. I got a deal on a Travis McGee as I am trying to decide if I will collect this series on audio.  The Harlan Coben is an Audible Daily deal.  White Gold is a Chirp deal.

Now the really scary one. This is all the Kindle and Audible freebies I grabbed this past week. You can see why I need to do Thrifty Thursday to be sure I read a few at least one each month.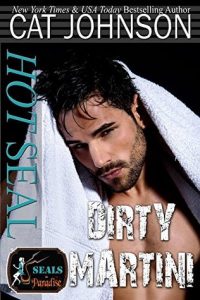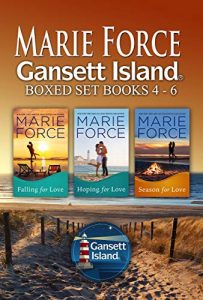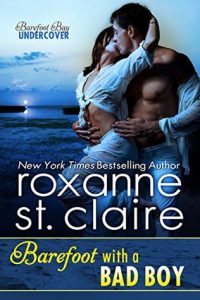 I really meant to cut back on freebies BUT  they are free so I guess that won't be happening.

I'm not including things like reviews posted or upcoming as they are always in the right sidebar. And, my challenge status is also there.
If you like this and want to see me do the Sunday post, as often as I can manage, leave me a comment and let me know.
Anne
Latest posts by Anne - Books of My Heart
(see all)