The Sunday Post is a weekly meme hosted by Kimberly  @ Caffeinated Reviewer. It's a chance to share news~ A post to recap the past week, and showcase books and things we have received.

Stacking The Shelves is also a weekly meme hosted by  Tynga's Reviews and Marlene from Reading Reality.  It's all about sharing the books you are adding to your shelves, may it be physical or virtual. This means you can include books you buy in physical store or online, books you borrow from friends or the library, review books, gifts and of course ebooks!
---
Don't forget to look at my giveaways on the right sidebar.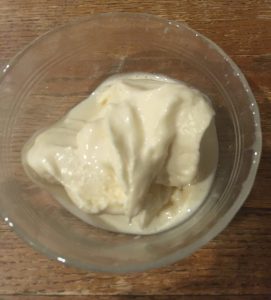 Sunday, I slept late for some reason, I guess I was catching up on poor sleep other nights. I did my usual blog visiting and when replying to comments about tomatoes I decided I had to eat one. There's nothing like fresh tomatoes. One of our neighbors is opening a gelato business but there has been some delays but they have the gelato, so we got a pint of salted caramel gelato delivered.   I stayed up later than usual because my daughter finished the 5 inch seed stitch border on the blanket and wanted me to help her learn how to bring in the 3 colors with the new stitch pattern for the next part of the blanket.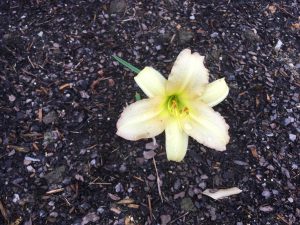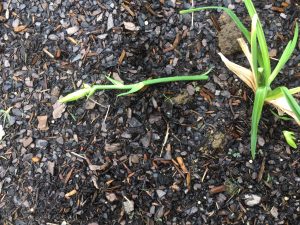 Oh the joy, and the crushing sadness.  One of my daylilies bloomed, but another one got chopped off because it stormed last night and an empty  garbage can blew onto it.  My daughter helped me start putting together the new grill but we stopped after an hour to go make dinner.  Pasta with fresh pesto using basil from the garden.
I have slept late a couple days this week with not sleeping as well at night.  Wednesday, I got a Penzeys contactless pickup order because they had a special on my favorite spice, Revolution.  I drove around a bit to look at the work on 540 which is being built just a few miles from our home.  Also, the street in front is being resurfaced and it is really nice blacktop.  I had a tomato cut up in a salad yesterday and a another one today sliced  on a turkey sandwich. I finished both my book and audiobook so I have to start new ones on both which is really hard these days.  Also, a new daylily bloomed.  I did my usual after dinner watering and patio swing with Lulu & the fireflies.
I helped my daughter send emails to fall class instructors to find out what software they will use and a particular time for Zoom meetings or something, if they will have one day a week for assignments being due, etc.  Her summer class everything was on Wednesday.  So the problem is if all the classes have everything due on Wednesday (or their Zoom meeting at the same time), that's not as easy to handle as if they have different days, or they are inconsistent. We also saw she got an A in her summer class!
My phone did an update and then it had no memory.  So I deleted apps and crap I never use.  I also made sure all my photos were on my computer, and deleted many from the phone.  I did some weeding, put a fence up for 1/4 of the backyard and started spraying the weed killer.  It ran out quickly.  I had a refill but nothing I did could make it spray.
Friday was a blur of activity.  I went out to do a Walmart pickup but since they out of stocked the main reason I placed an order – GF bread –  I placed an order for a different location that night.  I got the dishwasher loaded up and going. My daughter was up and we finished putting together the grill. Another daylily bloomed!  I had gotten a new sprayer weed killer at Walmart and I tested it; it works fine.  Then since I was hot and filthy anyway, I scrubbed one floor and vacuumed upstairs and down. After a quick shower, I started the laundry.  I finally got to some emails and Feedly but then it is time to go to the 2nd Walmart pickup.  At least it started raining, so I didn't have to water the garden.
Saturday, I didn't do much besides reading and some planning. It threatened to rain all afternoon with some thunder but didn't.  I should have watered but didn't.  It's always in the mid 90s now (33C?) and a threat of rain in the afternoon.  I really want to get to work on the weedkiller but it's better without rain.

Stacking the Shelves is hosted by Tynga's Reviews and Reading Reality.  These are the exciting ARCs I received this week (If you click on the cover, it will take you to the Goodreads entry):
NOTHING.
(If you click on the cover, it will take you to the Goodreads entry)
I pre-ordered both Engagement and Espionage by Penny Reid, and Peace Talks by Jim Butcher.  There was a $1.99 Kindle deal on Steel's Edge by Ilona Andrews and it was one of theirs I didn't own somehow.  The 50 Mystery and Detective Masterpieces you have to read before you die  was on sale for 49¢.

Now the really scary one. This is all the Kindle and Audible freebies I grabbed this past week. You can see why I need to do Thrifty Thursday to be sure I read a few at least one each month.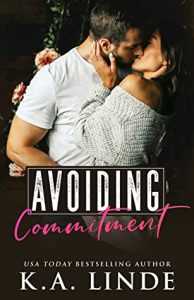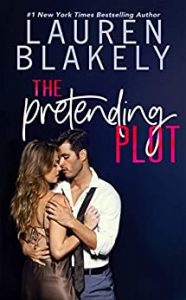 I really meant to cut back on freebies BUT  they are free so I guess that won't be happening.

I'm not including things like reviews posted or upcoming as they are always in the right sidebar. And, my challenge status is also there.
If you like this and want to see me do the Sunday post, as often as I can manage, leave me a comment and let me know.
Anne
Latest posts by Anne - Books of My Heart
(see all)