The Sunday Post is a weekly meme hosted by Kimberly  @ Caffeinated Reviewer. It's a chance to share news~ A post to recap the past week, and showcase books and things we have received.

Stacking The Shelves is also a weekly meme hosted by  Tynga's Reviews and Marlene from Reading Reality.  It's all about sharing the books you are adding to your shelves, may it be physical or virtual. This means you can include books you buy in physical store or online, books you borrow from friends or the library, review books, gifts and of course ebooks!
---
Don't forget to look at my giveaways on the right sidebar.
Sunday was like most days.  I did sleep some in the morning because the coughing kept me up later. (It wasn't the great book I was reading, no)  I gained about 20 pounds this year with COVID stress but I've lost 10lbs. these last couple weeks on the not hungry, coughing for hours plan.  I did get all caught up on Feedly and did some Sunday post visiting.
Monday was the usual other than a chiro appt.  Tuesday, was the worst morning for pain.  So I took some ibuprofen and went back to sleep for 2 hours and then it was ok. I got my usual computer stuff done and even managed to resew the elastic on the masks where it was too long finally.   I made Lulu fresh food with chicken thighs – her favorite. I went to bed at a reasonable time and didn't cough.  I read part of a new ARC then switched to a library book.
Wednesday morning was better.  My daughter didn't sleep at all overnight, busy with school stuff. I put together a final Walmart order on the free trial of delivery.  I got two Amazon returns set up. It's extremely rare for me to have any returns. My daughter stayed up long enough to eat dinner with me.  I managed a second trip upstairs so I got a little more work finished.
Thursday, was busy with the Walmart delivery, and dropping Amazon returns at UPS, chiro appt and pharmacy pickup.   Also,  my Mom moved to a care home in Florida today (from Iowa).  She had COVID without symptoms in November and she's had her first vaccine shot.  She's only about 5 miles from my brother now. With only 6 residents, I hope she likes it and it feels more like a home.  She will be the oldest resident at 93. I started my buddy read with Lenore and finished another library book.
Friday, while waiting for the ibuprofen to kick in I finished the buddy read book.  Then I got the dishwasher going, the washer ready and another pan of chicken thighs baking for Lulu food.  I'd love to do cleaning and take down the Christmas lights outside and the Christmas tree but I'm not able to do those things yet.  Since my daughter doesn't like the gluten-free Girl Scout cookies, I didn't get any.  But I decided to make some chocolate chip cookies which turned out very well. My daughter didn't get up until 9:30pm when I was starting to get ready for bed.
Saturday, I woke up fairly early. I did some chores. It's been 4 weeks and while the pain is mostly less, it still can be intense if I move wrong. I did a variety of computer work and blog posts.  I'm thrilled to be over the cold. I updated some of the challenge links for my January reads.

Stacking the Shelves is hosted by Tynga's Reviews and Reading Reality.  These are the exciting ARCs I received this week (If you click on the cover, it will take you to the Goodreads entry):
Thank you to Thomas & Mercer,  and Tantor Audio.
(If you click on the cover, it will take you to the Goodreads entry)
I bought Raven Cursed on sale (already own the audio version).  I couldn't resist the Audible daily deal.

Now the really scary one. This is all the Kindle and Audible freebies I grabbed this past week. You can see why I need to do Thrifty Thursday to be sure I read a few at least one each month.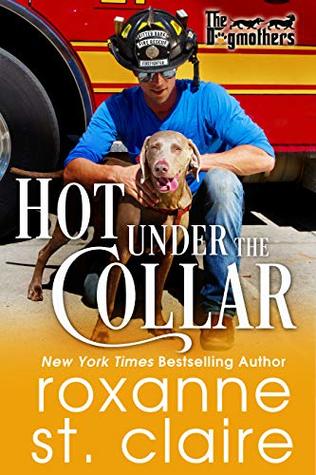 I really meant to cut back on freebies BUT  they are free so I guess that won't be happening.

I'm not including things like reviews posted or upcoming as they are always in the right sidebar. And, my challenge status is also there.
Anne
Latest posts by Anne - Books of My Heart
(see all)