The Sunday Post is a weekly meme hosted by Kimberly  @ Caffeinated Reviewer. It's a chance to share news~ A post to recap the past week, and showcase books and things we have received.

Stacking The Shelves is also a weekly meme hosted by  Tynga's Reviews and Marlene from Reading Reality.  It's all about sharing the books you are adding to your shelves, may it be physical or virtual. This means you can include books you buy in physical store or online, books you borrow from friends or the library, review books, gifts and of course ebooks!
---
Don't forget to look at my giveaways on the right sidebar.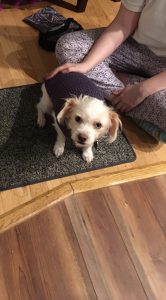 Sunday, I have another good night of sleep, getting up just in time for book club.  The weather was gorgeous 75 F (22c?) and sunny.  But it's back to rain and cooler temps tomorrow.  My daughter is more stressed as tomorrow is her midterm exam.
Monday,  it was back to rain.  I made chicken fajitas for dinner and a new batch of food for Lulu. My hip was really hurting so then I had to go lay down. My daughter went to take her midterm exam.  Tuesday, the sun came out I still have SDB iris blooming.  I got a Food Lion Instacart.  My daughter wasn't feeling well, even though she did well on her exam, so she slept most of the day.  I finished Lulu's first sweater and will need to make a few minor adjustments for the next one.
Wednesday, my daughter was up before me (since she slept all day yesterday) but at least I got 6.5 hours straight of sleep.  For a couple days, I have been trying to get my daughter's prescriptions filled and now they are ready, so I will get them tomorrow.  My pain in the right leg has been pretty steady for a few days. So I was glad they called to offer me an hour massage slot that opened tomorrow.  We got Seafood paella from the neighborhood chef for dinner.
Thursday, I had divided sleep and went right to my chiro/massage appointment.  Afterwards, I ran to the pharmacy drive thru to pickup my daughter's Rx.  Then picked her up to get our dinner. The neighborhood had a food truck – Cousins Main Lobster – and we got GF lobster tacos.   Yummy.   Then I was starting to hurt and went to lay down.  I finished the first of three books for my series of the month reads.   So my trip upstairs to the office was very late.  My Kindle acted up when I wanted to read, making me change my pin and then saying Just a Sec for like an hour, so I read on my phone, until I finally powered the Kindle off and back on again.
Friday,  I woke feeling better which might have been the massage/chiro adjustment yesterday or the heating pad I used lightly at the end of the day and first thing this morning or it might be that I slept 6 hours and then quickly added another 4 hours.   I'm not finding ice or exercise beyond certain stretches to be helpful at this time.  It's the best I've felt in over a week so I was on a tear to do things. By late afternoon, I was hurting a lot if I was standing, but at least I was getting stuff accomplished.
Saturday, was pain if I stood for very long. My computer was doing the Not Responding Thing so I read while scans were running.  I finished the second of 3 books for my ReadaSeries in A Month Challenge.  The upcoming week is Spring break and pretty low key for us.  I decided I need to wind the skein for Lulu's next sweater before I got off my legs to read.
---
2022 Read-along preferences
I'm planning on the Night Huntress series by Jeaniene Frost next year.  I have mostly read it. So I have created a poll to get your input.
The 13 book option would include the 7 Cat & Bones books, the Spade/Denise book, the Mencheres / Kira book, and the 4 Vlad books. This would be one book every 4 weeks.
The 16 book option would add the 3 Ian books.  This would be one book every 3-4 weeks. ( We are doing 15 this year)
---
February Reading:  I had another good reading month.  I managed to 27 read books.  Some count for more than one challenge.  I listened to 9 audiobooks, read 12  library books, 14 COYER reads,  and  3 books which I already own.
All Library books (including ones not reviewed on the blog)  2020 Library Love Challenge
I created post shells as I got ARCs.  I did my first Library Love quarterly email. I also set up the others and am working to improve the format and content as I go along.
I did manage to read 3 books I own (goal is 3 per month):
Chef Sugarlips by Tawna Fenske
Sergeant Sexypants by Tawna Fenske
Falling Fast by JH Croix
---

Stacking the Shelves is hosted by Tynga's Reviews and Reading Reality.  These are the exciting ARCs I received this week (If you click on the cover, it will take you to the Goodreads entry):
Thanks so much to AceRoc,  and Elizabeth Hunter.                       
(If you click on the cover, it will take you to the Goodreads entry)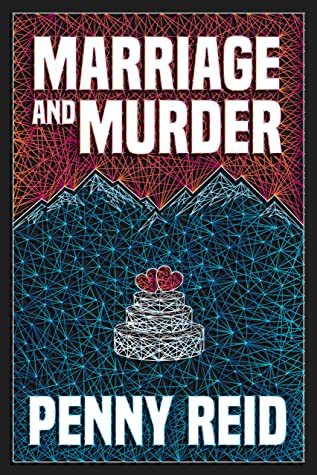 Now the really scary one. This is all the Kindle and Audible freebies I grabbed this past week. You can see why I need to do Thrifty Thursday to be sure I read a few at least one each month.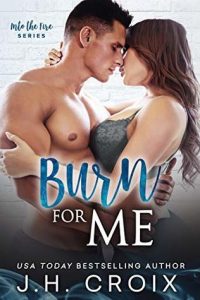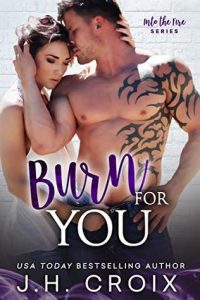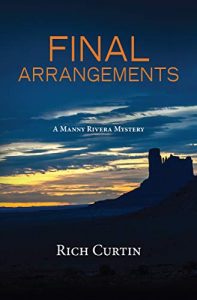 I really meant to cut back on freebies BUT  they are free so I guess that won't be happening.

I'm not including things like reviews posted or upcoming as they are always in the right sidebar. And, my challenge status is also there.
Anne
Latest posts by Anne - Books of My Heart
(see all)