The Sunday Post is a weekly meme hosted by Kimberly  @ Caffeinated Reviewer. It's a chance to share news~ A post to recap the past week, and showcase books and things we have received.

Stacking The Shelves is also a weekly meme hosted by  Tynga's Reviews and Marlene from Reading Reality.  It's all about sharing the books you are adding to your shelves, may it be physical or virtual. This means you can include books you buy in physical store or online, books you borrow from friends or the library, review books, gifts and of course ebooks!
---
Don't forget to look at my giveaways on the right sidebar.
Last Friday, we set off on our first trip away from home since COVID.  I was a bit worried about doing the trip with my pain, Lulu and our gluten-free needs.  It was a bit exhausting but went quite well.   I was unable to find my Sam's Club card and at our first overnight stop, went to Sam's Club in Asheville, NC to get a new card.  Luckily I did have images of the card in Key Ring.   Lulu was so excited and wanted to look out the window all day.  She could hardly be bothered to eat.  And at night she just got on the bed and slept from the time we got to the hotel until we left, other than when we took her out at bedtime and first thing in the morning.
I do a LOT of research in advance of trips and make up a whole list of addresses of restaurants with GF menus and create a big Word doc with all their addresses and phone number in sections by city.   I also list the Sam's Clubs which have gas.  Bonus points if the Sam's Club is near a restaurant!   We got takeout mostly.  We tried a Carrabba's Italian Grill in Winston-Salem,  a local Thai place in Asheville,  Bonefish Grill in Lexington KY,  Fazoli's in Clarksville IN. But we ate a lot of stuff I packed from home, especially for breakfast.
Why did we leave home? (We wore masks)  My niece graduated from optometry school on Saturday and got married on Monday.  The wedding was lovely.  She has her own Winston-esque groom.  The bride's dress, bridesmaid dresses, and Mom's dresses had POCKETS!  He took her last name!  Also the food was mostly vegetarian and gluten-free. Our plates were delivered without the one gluten item.  So it was all very cool.    Everyone was vaccinated and there were less than 40 people there. I also like that her train/skirt unhooked to have a shorter dress for dancing; she is a swing dancer.  Here is a photo of her dancing with my brother.
Lulu was absolutely great on the trip and totally exhausted after each day in the car.   I was tired too with finding all the GF places to eat and get gas, and carrying in all the luggage and food and dog stuff, doing my PT and cleaning everything when we got to each hotel.     I did manage to leave my laptop power cord in Lexington KY but thankfully we were able to pick it up on the way back home  But I'm still glad we went.  I listened to a LOT of audiobooks.  But I am thrilled to be home.
Thursday,  I'm now trying to catch up on posts and visits.  It's going slowly.  I found a whole bunch of things which came onto Netgalley over the past week since I looked last.  I took my daughter to a med appt.  We have a real flurry of appts over the next week; things we have put off.  My garden is doing very well  The chard and basil are bigger.  The snow peas are climbing the netting.  And the daylilies are getting ready to bloom.  I need to mow the lawn soon.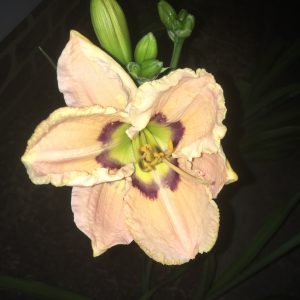 Friday,  today is all about catchup, pickup, cleanup.  I've been doing chores, putting things away after the trip and assessing what we need for groceries.  I've also been trying to visit blogs, read emails, handle review requests and write / setup posts.
Saturday,  I stayed up reading until 3 am so I didn't get up until 9am and then read a bit more.  Then there was the usual kitchen and email cleanup.  Then I got out and mowed the lawn and watered the gardens.  I looked at the Audible sale, and the pile of Chirp emails I had saved.  The 3 Chirp ones I want are all available at my library, so I will think about whether I really want to buy them for a bit.
---
Things I Learned This Week:
OK  if I'm asking for help, I'm also going to share the cool things I learn. You may already know them but hopefully it will help someone.
Dell laptop power cords can NOT be used on HP laptops  Even if the voltage is the same, they have smart chips to only accept their own cords.

Stacking the Shelves is hosted by Tynga's Reviews and Reading Reality.  These are the exciting ARCs I received this week (If you click on the cover, it will take you to the Goodreads entry):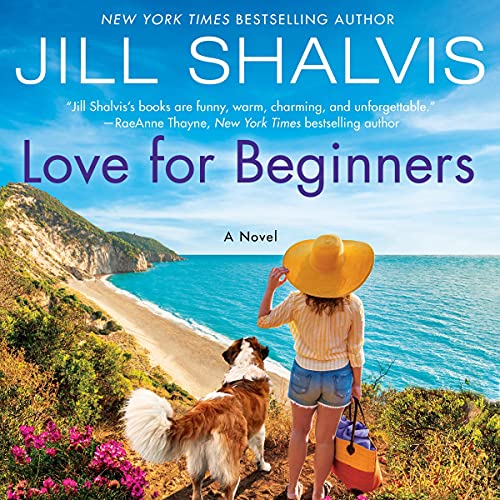 Special thanks to SocialButterflyPR,  Amazon Publishing UK,  Abbie Roads  Recorded Books,  Tantor Audio,  and Harper Audio.
(If you click on the cover, it will take you to the Goodreads entry)
I looked at the Audible 2-1 sale.  It was all wonky but I found these 2.  I know I saw a lot more I planned to buy when I previewed it earlier in the week.  Hopefully they will fix it by tomorrow when the sale ends.

Now the really scary one. This is all the Kindle and Audible freebies I grabbed this past week. You can see why I need to do Thrifty Thursday to be sure I read a few at least one each month.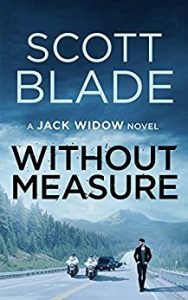 I really meant to cut back on freebies BUT  they are free so I guess that won't be happening.

I'm not including things like reviews posted or upcoming as they are always in the right sidebar. And, my challenge status is also there.
Anne
Latest posts by Anne - Books of My Heart
(see all)