The Sunday Post is a weekly meme hosted by Kimberly  @ Caffeinated Reviewer. It's a chance to share news~ A post to recap the past week, and showcase books and things we have received.

Stacking The Shelves is also a weekly meme hosted by Marlene from Reading Reality.  It's all about sharing the books you are adding to your shelves, may it be physical or virtual. This means you can include books you buy in physical store or online, books you borrow from friends or the library, review books, gifts and of course ebooks!
---
Don't forget to look at my giveaways on the right sidebar.
Sunday I was very busy with laundry, blog visiting,  planning menus and thinking about major house cleaning (now that I am able to do more).  I started on the task list for the next round of projects.  It centers around sod and yard drainage but there are some other things.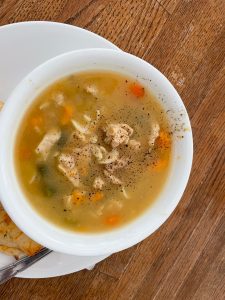 Monday,  I had 2 Instacart orders to restock after being out of town.  One order didn't deliver the eggs; the other didn't deliver the corn tortillas or the lime.  I was charged but the items were not delivered. This doesn't happen very often.  I added them to an order I placed for Wednesday.   It took me 4 days to try to plan the menus and figure out what we would eat and also to use things we have.   I also notified winners on the giveaways and wrote reviews. I made one of our favorite Next Day Turkey Soup for dinner. It's supposed to be for leftover turkey but my daughter doesn't really like turkey much so I make it with chicken mostly.
Tuesday, I was supposed to get my Mammogram before my PT since they are right next to each other. But even though they assured me 2:15 would be earlier enough because it only takes 15 minutes, at 2:45 they hadn't called me and I told them we would need to reschedule because my PT was at 3.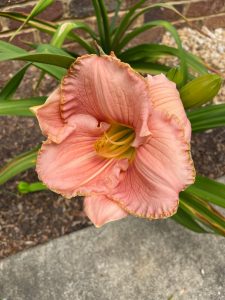 Wednesday was Lulu's annual checkup.   She hasn't lost any weight so we have to try harder not to feed her treats.   She also has some itching and rashes so we decided to try an allergy shot this year.  We tried pills last year which didn't seem effective.
Thursday,  my daughter and I had massages. She had a chiro adjustment and I had PT.   My PT is weaning me off with just 2 appts in June.  I'm mostly better, moving a lot better but I still have some pain every day.  I managed to vacuum both floors without help since December, and also to scrub my shower.  I'm enjoying cooking more too.
Friday, I didn't sleep well I woke up 3 times and was awake from 5:30-7:30am, then slept until 10.  I woke up only 1.5 hours after going to sleep in pain.   I was ok once I got going My daughter had her filling and I was supposed to get an oil change.  When I showed up for my appt, they told me they were running 2 hours behind.  So I said, I'd reschedule.  I went there since it was right by the dentist but as it's 12 miles from home I'll choose a place closer to home.
Saturday,  sort of similar shift sleeping.  I worked on a bunch of research things which ate up a lot of time today.  I did come up with a menu plan.   The standard dwarf bearded iris started reblooming today.
It's getting HOT this week mostly in the 90s (35C).   Next weekend is supposed to be thunderstorms and then back to the 80s.

Stacking the Shelves is hosted by Reading Reality.  These are the exciting ARCs I received this week (If you click on the cover, it will take you to the Goodreads entry):
Thanks so much to Penguin Audio. 
(If you click on the cover, it will take you to the Goodreads entry)
After Audible got their snafus fixed I found more of the ones I wanted in the 2-1 sale on Sunday.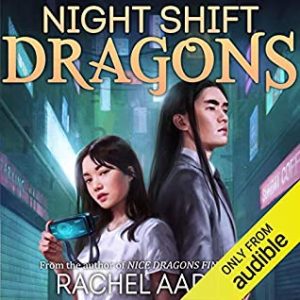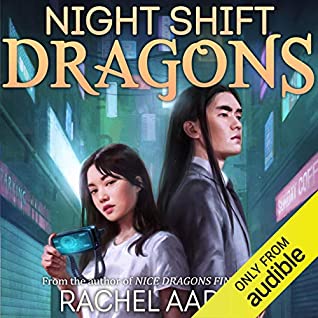 I also picked up Night Shift Dragons for $1.99 adding the Audible to the KU ebook.

Now the really scary one. This is all the Kindle and Audible freebies I grabbed this past week. You can see why I need to do Thrifty Thursday to be sure I read a few at least one each month.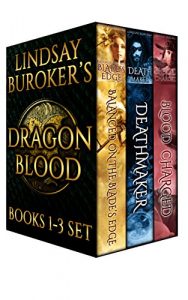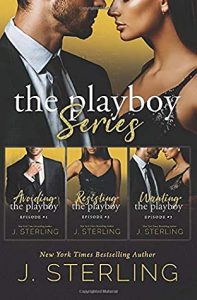 I really meant to cut back on freebies BUT  they are free so I guess that won't be happening.

I'm not including things like reviews posted or upcoming as they are always in the right sidebar. And, my challenge status is also there.
Anne
Latest posts by Anne - Books of My Heart
(see all)