The Sunday Post is a weekly meme hosted by Kimberly  @ Caffeinated Reviewer. It's a chance to share news~ A post to recap the past week, and showcase books and things we have received.
---
Don't forget to look at my giveaways on the right sidebar.   Last day to enter the Series on Saturday   and the Read-along Giveaways.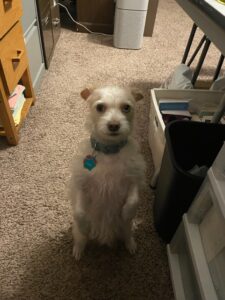 Sunday started with a boom at 5:47am with the power going out, but only for a few seconds.  Apparently somebody hit a transformer nearby with their car.   I didn't go back to sleep easily though and I had stayed up late reading.  I started on the usual Sunday visiting after cleaning up in the kitchen.  Then we had the FB chat for the Read-along.  I wanted to walk Lulu but it was a little too humid / sticky for me.
Monday, I got a few tasks finished but then it was time for Lulu and I to do our Wegman's pickup.  It was supposed to rain and it might but mostly it's warm and humid.   I got approved for a bunch of ARCs so I am setting up those posts.  I've been enjoying my Fitbit Luxe and thought the sleep tracking might help my daughter.  I researched online and found the sleep tracking is fairly accurate 69%  but that Fitbits and one other brand (can't remember) are the most accurate of those tested more like 80-90%.  So I had been looking online and on Facebook Marketplace.  I found  one for her at about half price and new at a pawn shop actually quite near us.  So now she has one also.  I got mine free in our neighborhood Buy Nothing group but didn't feel I could ask for a second one. Plus it's easier with us having the same model.
Tuesday, Lulu got me up early and needed to go outside.  She almost never barks. I was able to go back to sleep but it changed up my schedule.  It rained overnight and less humid now. It feels great.  I mowed the backyard and 2/3 of the front yard.
Wednesday,  I put weed n feed on the whole backyard in the morning.   We had chiro appointments and I went to the post office, and picked up a couple things at Aldi.  When we got home, I then took Lulu for a walk, showered and made up my bed with clean sheets.
Thursday,  I got going pretty quickly.  I decided today I'd finish mowing and trimming today, then the rest of the weed n feed tomorrow.  The weather is just nice low 80s and low humidity.   After finishing the yard work,  Lulu and I went for our walk.  I picked the first green beans from the garden and they were so yummy. I made a batch of Lulu food.
Friday,  I got right out to weed n feed the front yard.  The grass was still wet from dew so it was good.  (Even though I read until 2:30am). I wrote some reviews, worked on some posts. I managed to blog ahead and get the 2023 shells for Series on Saturday setup.  Then Lulu and I took a walk on the long route.  My daughter was busy finishing up a homework assignment so I did some mending and hemming, before fixing dinner.
Saturday,  I gathered and put out fresh herbs for the neighbors requesting them – rosemary, sage, basil and garlic chives. I worked a bit more on blog ahead getting all the Thrifty Thursday shells setup for next year.   I took a break to water a bit and then trimmed the rose bush, rosemary and a bit of sage where they were overgrown.  I killed about a dozen fuzzy caterpillars on the basil.  Shutterfly has a bunch of freebies through tomorrow and you only have to pay shipping including an 8×10 calendar so I worked on that a bit.  Lulu and I did our walk.  Then I worked on prepping the chicken and veggies for tonight's dinner.
---

Stacking the Shelves is hosted by Marlene at  Reading Reality.  These are the exciting ARCs I received this week (If you click on the cover, it will take you to the Goodreads entry):
My special thanks to Thomas & Mercer, Minotaur Books,    St. Martin's Press,   Penguin Audio,    William Morrow, and Gallery Books                   
(If you click on the cover, it will take you to the Goodreads entry)
I had a promotional credit and I had to have this as soon as I saw it.

Now the really scary one. This is all the Kindle and Audible freebies I grabbed this past week. You can see why I need to do Thrifty Thursday to be sure I read a few at least one each month.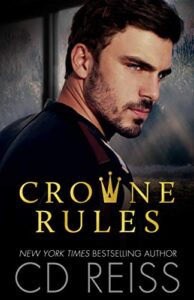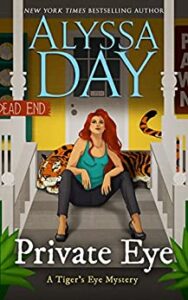 I really meant to cut back on freebies BUT  they are free so I guess that won't be happening.

I'm not including things like reviews posted or upcoming as they are always in the right sidebar. And, my challenge status is also there.
Anne
Latest posts by Anne - Books of My Heart
(see all)