The Sunday Post is a weekly meme hosted by Kimberly  @ Caffeinated Reviewer. It's a chance to share news~ A post to recap the past week, and showcase books and things we have received.
---
Don't forget to look at my giveaways on the right sidebar.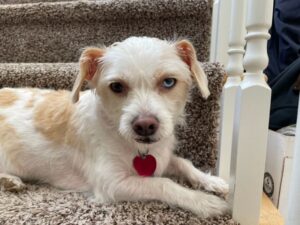 Sunday,  I got up early to do all the things to help get them out the door.  My daughter is going to a wedding of her first cousin next Saturday in Illinois.  I packed all her medications, masks, sanitizing wipes, gluten-free snacks.  Then we did the last things like trim a few trees in the backyard, reglue some of the pavers in front which were loose, replanting an aloe plant, and trimmed Lulu's nails.  My daughter had trimmed all Lulu's hair. I watered all the new sod and the raised bed. I pulled some weeds and picked up all the remaining bush trimmings. I cleaned up in the garage putting empty boxes up on high shelves that I need to save and recycling others. I gathered up all the drink glasses around the house and dishes to go into the dishwasher.  Then I gathered up all the dirty laundry and sheets from upstairs.  I made several trips downstairs and then to the car to help them pack. Lulu supervised from the stairs. I
was at 9,000 steps and I haven't even walked Lulu yet today.  I went thru the fridge and trashed the leftovers and such which I won't eat.  They planned to leave at noon and left at 3pm. I was a mess so I took a second shower. In the morning I had long sleeves but it's 80F / 27C so now I'm in short sleeves.  Now I can get to Sunday visiting.  Lulu is lying by the front door waiting for my daughter to return. We walked the longest route and then had dinner.  I did a bit more computer time.
Monday, I jumped right up from bed to let Lulu out and make her breakfast.  Since she isn't up all night ( and going out) with my daughter, I need to not lollygag and get her out in the morning.  Then I went back to my usual PT exercises and shower.  We went out again and the neighbors were cutting down a tree which shook her.  I went about my business of watering the sod and veggies, and eventually she did her business.  Some more of my standard dwarf bearded iris are reblooming, along with the tricyrtis, japanese anemone and the reblooming azalea. Lulu and I did our long walk.  She is not eating her breakfast and seems a bit depressed.  My daughter already called because she misses us.  Tonight she called again and we did Facetime.  Lulu listened hard to her voice and when I showed her the screen with her face, Lulu licked it!  We were both laughing hysterically, because Lulu is the chief licking officer.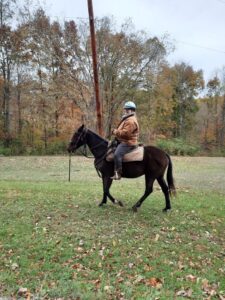 Tuesday, I wasn't so energetic.   I spent some time setting up the posts for the #SIAM of the Night Rebel series.  There's an ongoing text convo with my daughter so it's almost like she's not gone. Today she went horseback riding. The temperature has dropped and I feel chilly.  I keep adding a sweater, or flannel shirt or a jacket or both.  I procrastinated for awhile but did take Lulu on a walk. She has adapted and seems happy to be with me now.  I wrote 2 reviews for next week.
Wednesday,  today is errand day.  I did the usual stuff.  Lulu went with me on a quick run to Aldi's.  Then she stayed home while I went to Sam's club and to pick up a pizza.   After putting things away and having some pizza as a late lunch, I did some computer stuff but was tired.  I took Lulu on a medium walk. I covered up the basil and lettuces again.
Thursday,   I woke up at a normal time but then finally got into reading my current book.  I spent a lot of time researching things today.  Then Lulu and I did a medium walk.
Friday,  I did the usual stuff plus some cleanup tasks. I created some post setups for my new ARCs.  I had a bunch of wire hangers that I washed up to put in the laundry as extras or for other projects.  I put some command hooks in the utility closet to hang some cleaning tools.  I went out and planted snow peas, and swiss chard.  I mixed the compost in with the bed and another flower bed.  I mowed the front yard. Then Lulu and I walked the long route.
Saturday,  when I took Lulu out, I watered the sod and raised beds again. I did laundry and various computer tasks.  Lulu and I walked the long route.  This upcoming week is supposed to be nicer again, mid 70s.
---

Stacking the Shelves is hosted by Marlene at  Reading Reality.  These are the exciting ARCs I received this week (If you click on the cover, it will take you to the Goodreads entry):
Many thanks to Social Butterfly PR, Carina Press,  Penguin Audio,   Tantor Audio.                        
(If you click on the cover, it will take you to the Goodreads entry)
I had a little spree on Chirp but only spent $22.  Sadly, the Richard Jury one is the only one in the series not narrated by Steve West.
I got the Audible Daily deal for $2.95.

Now the really scary one. This is all the Kindle and Audible freebies I grabbed this past week. You can see why I need to do Thrifty Thursday to be sure I read a few at least one each month.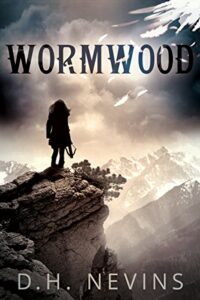 I really meant to cut back on freebies BUT  they are free so I guess that won't be happening.

I'm not including things like reviews posted or upcoming as they are always in the right sidebar. And, my challenge status is also there.
Anne
Latest posts by Anne - Books of My Heart
(see all)