The Sunday Post is a weekly meme hosted by Kimberly  @ Caffeinated Reviewer. It's a chance to share news~ A post to recap the past week, and showcase books and things we have received.
---
Don't forget to look at my giveaways on the right sidebar.  Series on Saturday giveaway ends tonight!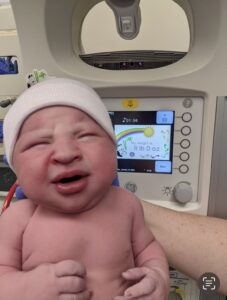 Sunday, I am always excited to go visit my friend's blogs and see what is happening with them.  Aw Grandpa (my younger brother) just sent me a photo of my new grand nephew.  Lulu and I walked a medium route since it was a bit chilly. We liked the fingerless alpaca mitts so well I ordered some more.
Monday,  today it's warmer.  Lulu and I went on the longer route. After dinner, I took all the ornaments off the Christmas tree.
Tuesday,  I got Lulu out to do her business before the rain started!  My daughter did her gig in a light rain. I got all the garbage, recycle and even the Christmas tree out to the curb.
Wednesday, every night I get one less hour of sleep.  My own fault for staying up reading last night. I scrambled to put in a Walmart pickup The weather was gorgeous. Lulu and I, my daughter and Abby had a nice walk.   I dropped off Amazon returns while my daughter was at the chiro, then we did our Walmart pickup.  They left out the chicken thighs so I had to do a return for them.  That was unusual.  I got two of the audio ARCs I have been waiting for!
Thursday, the weather was so nice and warm 70F 21C.   It felt great.  I got a photo of the Lenton Rose blooming. We walked the dogs.  I went down some rabbit holes again today.  The third one of my audios I wanted to review was available finally.  I got some blog posts ready.  I looked up patterns to make a holder for circular knitting needles.  I have one I made but it needs more space. I made a batch of food for Lulu. I uploaded new audio ARCs to my phone.
Friday, I stayed up too late reading so Lulu woke me up to go outside.  I went back to sleep for a couple hours.  I wrote some reviews and did the usual computer work.  Then Lulu and I took a walk on the longer route, so we could see the swans. The weather was a little cooler than yesterday but still very nice.  I did some more work on a quilt for the new baby.
Saturday, I woke up before Lulu.  I ended up reading for a bit before I got going. I finished off some chores which had been hanging for awhile. It's cooler today.  I walked Lulu on a short, brisk walk. I got everything ready to prepare for dinner.  I've been making soup every Saturday night now.  I did a pile of mending and then did some more quilting while listening to audio.
---

Stacking the Shelves is hosted by  Reading Reality.  These are the exciting ARCs I received this week (If you click on the cover, it will take you to the Goodreads entry):
My thanks to Thomas & Mercer,  Minotaur Books,  Berkley Romance,  MacMillan Audio,  and Hera Books.
(If you click on the cover, it will take you to the Goodreads entry)
I got 2 audios for $4 each at Chirp.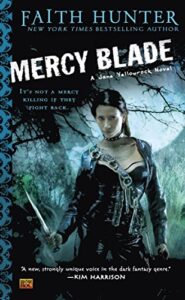 I got this on sale for $1.99. I own all the audiobooks and several of the ebooks.

Now the really scary one. This is all the Kindle and Audible freebies I grabbed this past week. You can see why I need to do Thrifty Thursday to be sure I read a few at least one each month.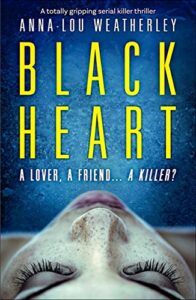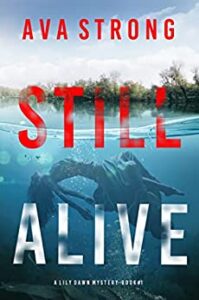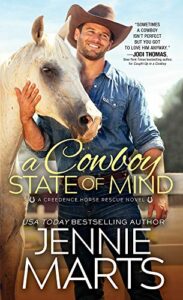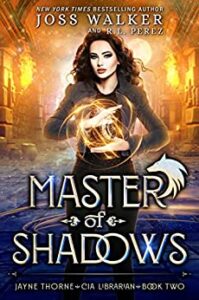 I really meant to cut back on freebies BUT  they are free so I guess that won't be happening.

I'm not including things like reviews posted or upcoming as they are always in the right sidebar. And, my challenge status is also there.
Anne
Latest posts by Anne - Books of My Heart
(see all)