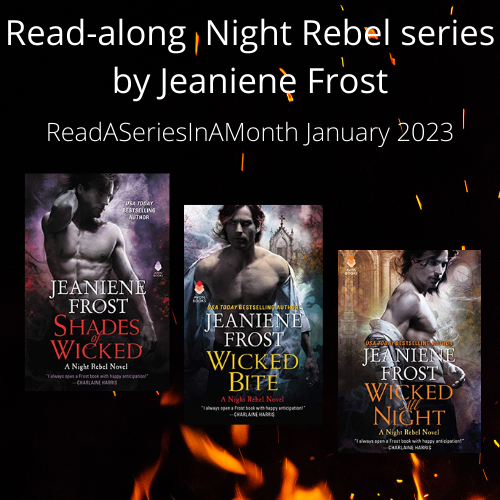 Wicked Bite
by
Jeaniene Frost
Narrator:
Tavia Gilbert
Series:
Night Huntress #15
Published by
Avon
,
HarperAudio
on January 28, 2020
Genres:
Paranormal Romance
,
Urban Fantasy
Length:
8 hours, 41 minutes
Format:
Audiobook
Source:
Purchased
Goodreads
Amazon
, 
Audible
, 
Audiobook
, 
Barnes & Noble
, 
Apple






Some promises are meant to be broken…

Veritas spent most of her life as a vampire Law Guardian. Now, she's about to break every rule by secretly hunting down the dark souls that were freed in order to save Ian. But the risks are high. For if she gets caught, she could lose her job. And catching the sinister creatures might cost Veritas her own life.

Some vows are forever…

Ian's memories might be fragmented, but this master vampire isn't about to be left behind by the woman who entranced him, bound herself to him, and then disappeared. So what if demons, other Law Guardians, and dangerous, otherworldly forces stand against them? Come hell or high water, Ian intends to remind Veritas of the burning passion between them, because she is the only person seared on his mind—and his soul…
Please note that if you have NOT read the first book of this series, there may be minor spoilers ahead. Read at your own risk.
To say I devoured this book is an understatement. I'm not sure I've ever read/listened/consumed – take your pick – a book faster than I did this one. Wicked Bite  is the second book in Veritas and Ian's story. Shades of Wicked ended on a brutal cliffhanger. Ian is without his memories, yet he remembers how he felt about the little Law Guardian and is determined to find her. Veritas is wallowing in her own grief and attempting to fulfill the vow she made to her father to hunt down the souls released from Dagon when the story opens.
Veritas is one of my favorite characters to read. She is not a damsel in distress, she can kick your butt if she needs too. She is fierce, loyal, and despite all the bad things she seen and experiences, she remains good at her core. How can you not like her? Here we see a different side of Veritas. Her carefully cultivated emotional walls are crumbling. She let her other half out to play, and she has no idea how to stuff that and her feelings back into the proverbial cage she let them out of. Her entire world has upended, and to make matters worse, the man she is running from, the man who made her feel, the man who loved every piece of her is hunting her down, and she doesn't know why.
Ian is Ian. There is no other way to put it. Of all the characters we've met in this series, Ian is the one you can count on no matter what. He's always brought levity to the story, and he does that here, but also we are finally seeing what no one else has seen: his decency and goodness. Ian has a heart of gold, a depraved, sex-focused heart of gold, but still gold. Veritas sees straight through him like no one other than his sire Mencheres does. I love seeing this side of him. His single-minded focus to find her is endearing and of course he does it in true Ian fashion 
There is so much I could unpack about the plot of this one, but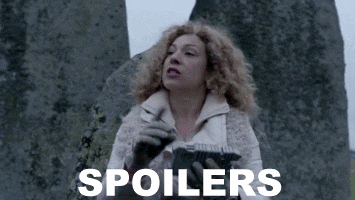 Overall, I loved this one just as much if not more than the first. Ian and Veritas are simply perfect together. The banter is spot on. The action which drives the story is exciting and engaging. I absolutely did not want to stop reading it (sorry to the girls I buddy read with, I totally left them behind 
). If you are a fan of paranormal romance and urban fantasy and haven't read this series, I highly, HIGHLY recommend it.
---
Share your review/ thoughts on Wicked Bite
I thought it might be fun to link up reviews so we can find them all easily.  It can be a link to Goodreads or a blog, or wherever you have a review (short or long).
Mister Linky's Magical Widgets — Easy-Linky widget will appear right here!
This preview will disappear when the widget is displayed on your site.
If this widget does not appear,
click here
to display it.
---
Here's your to-do list:
Find your copies of these books, borrow them from a friend, get them at the library or buy them.
Read Book 16, Wicked All Night, by February 5.
Read Book 16.5, Grave Girl's Getaway.
Make note of a favorite quote or two as you read the book.
If you haven't read the books before, make a list of questions you have for the discussion. If you have read them, please don't spoil new readers.
Link up your review on Goodreads, FB or other site to the post.

Enter the giveaway!
---
Games:
Who said (enter the answer in the Rafflecopter, don't put in the comments)
Who said                              "Untrusting. Good to know you're cautious about some men."
There are other options in the rafflecopter for you to enter discussion questions and quotes to share.
The quote for Who said ""You're allergic to monogamy, following the law and telling the truth! " in Shades of Wicked is Cat.
The villain was Dagon.
---
Giveaway:
For a US winner, this will be one digital copies ( your choice of her books) generously provided by Jeaniene Frost  (US only) but they can be from Amazon, Barnes & Noble or Kobo.
For an Intl winner,  it will be a print copy of Wicked Bite from Book Depository.
---
Observations and questions you shared from Shades of Wicked:
(Thank you  so much for sharing!)  If you can answer any of these numbered questions, you can do so in a comment.
I like that Veritas is basically a phoenix.
Simargls are so cool!
I'm wondering what exactly Veritas's dad IS… demon? angel? some combination of the two? god?
---
Quotes you readers shared from  Shades of Wicked:
"Ian tended to take a death threat as a challenge, a joke, or an aphrodisiac."
Ian grinned before leaning down to lick the blood off my lip. "I know, it's a lot to take in. Never thought you'd be this happy, did you? Or this lucky. Blimey, go ahead and envy yourself. Countless other people will, I assure you."
---
Bonus round – Read a Series in a Month  January 2023:
We are doing the entire Night Rebel series for Series in a Month in January,  posting on Sundays. We will have a review for the books with the team here at Books of My Heart plus some of our friends.  We are following the author recommended reading order.
Jan 8:    Shades of Wicked              –  Carole @ Carol's Random Life in Books
Jan 22:    Wicked Bite                        –  Lillian @Mom with a Reading Problem
Feb 5:       Wicked All Night             –   Anne
These are Sunday posts.      There will be one COYER FB Chat at the end of the series on Feb 5th.
---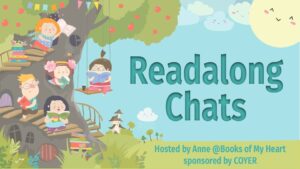 COYER FB Chat – Sunday February 5
Challenge is adopting our Read-along.  You can read about COYER and join that challenge  HERE.   On the Sunday after the review posts, they will host a FB room (like we do for COYER book club) at 12 PT, 2 CT, 3 ET and 9pm Europe, for a one hour chat.  You do not have to join the COYER challenge to participate, only the Facebook group.
If you can't attend, there is also a Facebook messenger chat which has been fun and active, set up following the live chat.
Latest posts by Anne - Books of My Heart
(see all)
Reading this book contributed to these challenges:
Related Posts