The Sunday Post is a weekly meme hosted by Kimberly  @ Caffeinated Reviewer. It's a chance to share news~ A post to recap the past week, and showcase books and things we have received.
---
Don't forget to look at my giveaways on the right sidebar.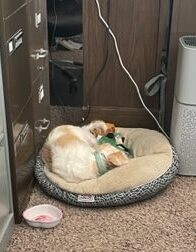 Sunday,  well we were so exhausted last night I didn't really explain much about Lulu.  She has IVDD which means a disk has been herniated and we need to keep her immobile as much as possible to let it heal.  She's young at 5, but in the future we have to discourage her from jumping onto furniture or doing stairs.  She's 19% dachshund and 12% poodle which are two breeds prone to this condition.  I looked into new things for her like a ramp, a sling to carry her, and some new gates for the stairs.  It's just difficult because with pain meds she will feel better and then want to be more active and we can't let her or she won't heal.  I'm so sad about having her do stairs or walking or getting onto the couch when she was having so much pain last week.    We had the book club chat which was fun as I'd read both books.
Monday, my whole routine is upended around care for Lulu.  I watch her to make sure there is little movement and no jumping / stairs.  After her meds, and a trip outside, she was offered food while I ate breakfast. She drank some water.  Then I brought her up to rest (with her water and food) in the office while I do my usual stuff.  I'm really enjoying her adorable little snoring which means she is getting some rest. I'm also planning simpler meals this week for us as the stress is getting to me.   When my daughter got up for a telehealth appt she watched her while I ran out and mowed the backyard.  The weeds were high but the grass is still dormant.  Now Lulu is supervising my computer work.   I ordered a new crate pad, a ramp and a mesh retracting gate to make things easier once she is healed. I got a text and email that the warranty company has received the crash computer.  After dinner, my daughter was taking Lulu out and all the smoke protectors went off in the house. Luckily, the weather was nice and they could stay outside while I disarmed them. There was no smoke anywhere and they are fucking shrill.  I had to bring in the 8 foot ladder to get to some of them.  Exhausting and I don't want to hook them up again to have them shriek in the night for no reason.
Tuesday, I'm so tired.  When my daughter got back from walking with Abby, she watched Lulu while I ran around and gathered up trash and recycle,  and did some laundry. I ran to Aldis for a few items.  I took Lulu outside and then we went upstairs to work on things. I was going to wear a sling and take her on the walks but she is supposed to have pretty strict crate rest and I can't see jostling her around being a great idea. I got a text that my laptop is on the way back. I made a batch of Lulu food while prepping dinner. After dinner, we had a nice evening reading together in the living room until it was time to give Lulu her meds, then I went to bed.
Wednesday,  the routine is improving although I'm still anxious. I'll feel better if I can get some things done.  We are trying hard to move her as minimally as we can.  Today and tomorrow my daughter has the 11:30 walking gig plus also 3pm.  My computer was here by the time she came back at noon.  They replaced the hard drive – yeah!  Now I just have to set it all up again. I found my notes from 2021 easily and used them to start the setup.  When it got to the part after the pin, it said Just a Moment for the rest of the day. I stayed up way too late reading.
Thursday, so I'm starting the day with only a few hours of sleep and a busy task list. I got right to work on a few things while my daughter did her walks.  Then I went to Sam's Club for a few bulk items.  I had a call to the pharmacy about an Rx and then a message to her doctor about the prior authorization.  I have put in a few calls to Lowes and Home Depot about bathroom cabinets I want to purchase. I talked to the manager and the cabinet designer won't be in until Monday so they will honor the promotions that were until March 31 when I meet with her next week.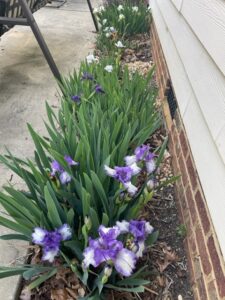 Friday,  today has lots of phone calls and paperwork.  There are many things blooming – the SDB iris, the epimedium, the Lenton Rose, the pulmonaria, two different azalea.  The garden is coming along well also. My daughter was up until 7am so it's just me working hard in the office and Lulu snoozing.  She is such a good girl. I called and made the checkup appt with the vet on her IVDD issue.  I placed an order at MyBread for some of their gluten free products because they had a 20% off through end of March.  I got to talk to the Lowe's guy about the cabinets.   Their promotions go until April 5 and I liked the guy but I think their promotions aren't as good as the Home Depot ones. I'd rather buy from Lowes though.  I also talked to several of my current credit cards about balance transfer options for 0% interest and found out my options there.   My computer was still doing the Just a Moment so I called the warranty company and they have me trying something else to be able to install Windows.  I am SO done peopling and talking on the phone.  Tonight I started the french bread for tomorrow with the soup. I tried a new recipe of tuna wraps tonight and we used lettuce from our garden.  It was delicious. My daughter ate it and seemed to like it ok which made me happy because she didn't seem that excited about the recipe when I asked her.
Saturday, I found out when I woke up a dear friend died.  She had some health issues and I knew it was likely coming but it still hit me.  She was creative, intelligent and kind.  I met her through fan fiction and then in person.  As usual, I have much to do. I picked up sticks when I took out Lulu. Now it's raining and there was even a spot of thunder, but it's warm and very windy.  The Windows install seems to be  going well now but I need to decide between 10 or 11.  Since I am starting from scratch maybe I should go to 11?  I'm thinking about it.   The backup computer is still good.  I have my month end updates to put together and a review for next week.  I spent some time organizing my April reads.
Today – Sunday – is the Facebook Room chat for Hexed by Kevin Hearne at 3pm ET.
---
March Reading:  I had another good reading month.  I managed to read  28 books. Audiobooks continue to help me read more. Some count for more than one challenge.  I listened to 15  audiobooks, read  6 library books,  28  COYER reads,   and  12 books which I already own.
All Library books (including ones not reviewed on the blog)  2023 Library Love Challenge
I did manage to read 12 books I own (goal is 3 per month):
Colony One by Tarah Benner
The Cure by KJ Kalis
🎧 Hexed by Kevin Hearne
Prison Planet Barbarian by Ruby Dixon
Darak by Cara Bristol
Witcher Upper by Amy Boyles
The Watched by Casey Hill
🎧 Then She Was Gone by Lisa Jewell
Time Thief by Anna Hackett
Fixin to Die by Tonya Kappes
Chameleon by Cara Bristol
Tinderbox by Rachel Grant
---

Stacking the Shelves is hosted by  Reading Reality.  These are the exciting ARCs I received this week (If you click on the cover, it will take you to the Goodreads entry):
Many thanks to Thomas & Mercer, Atria Books,  Berkley Romance,  Penguin Audio,  Brilliance Audio  and Avon Books / and William Morrow.
(If you click on the cover, it will take you to the Goodreads entry)
I picked a few from the Audible 2-1 credit sale.
I purchased this Audible daily deal for $2.99. and then another one for $1.99. 

Now the really scary one. This is all the Kindle and Audible freebies I grabbed this past week. You can see why I need to do Thrifty Thursday to be sure I read a few at least one each month.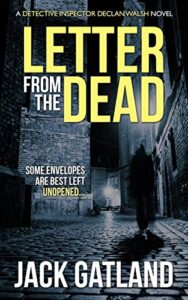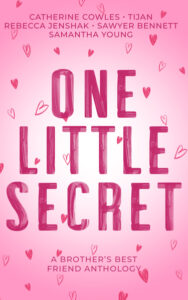 I really meant to cut back on freebies BUT  they are free so I guess that won't be happening.

I'm not including things like reviews posted or upcoming as they are always in the right sidebar. And, my challenge status is also there.
Anne
Latest posts by Anne - Books of My Heart
(see all)