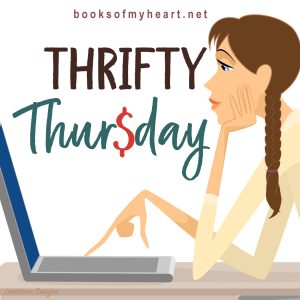 The purpose of Thrifty Thursday is to read a book which was free (at some point).
Kindle freebie on July 2, 2017  (currently $5.99 at Amazon and Barnes & Noble as of writing this post)
Overall rating 4.24 with 224 ratings and 101 reviews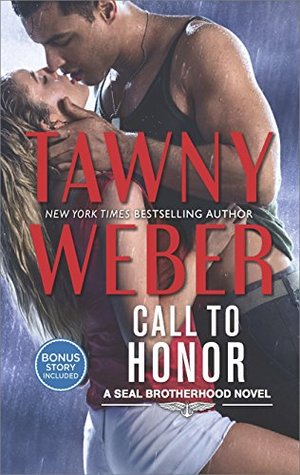 Call to Honor
by
Tawny Weber
Series:
Team Poseidon #1
Published by
HQN Books
on January 31, 2017
Genres:
Romantic Suspense
Pages:
448
Format:
eBook
Source:
Purchased
Goodreads
Amazon
, 
Barnes & Noble






The Poseidon team are hard-bodied, fiercely competitive navy SEALs. But when a sensitive mission goes disastrously wrong, three of the team's finest will have to trust their hearts and instincts to uncover the truth

"No man left behind" is inscribed in the DNA of every SEAL and Lieutenant Diego Torres is no exception. But with a team member killedand the body missingDiego's honor is sorely tested. Now his career and reputation are on the line, and a traitor is hiding among them. Diego wants answersand only one woman has them.

Single mom Harper Maclean has two priorities raising her son Nathan and starting a new life. Her mysterious new neighbor may be impossibly charming, but Diego asks too many questions about her past and about the father of her child. Questions she fears will reveal her burning attraction for Diego, and ultimately put them all in danger's path.
I don't always expect much of these freebies, Call to Honor is a really good one! Often the best for this feature are the first book in a series by a known to me author, which this is. Romantic suspense is a favorite genre for me, also.
The characters here were what I enjoy most – strong, realistic issues and lives, and honest with themselves. I loved their growth as people during the situations and as they dealth with their personal issues. I adored the child, Nathan; he added so much emotion to the story. The friends and coworkers of the main couple were also well developed, feeling like real people instead of quick, flat details. The dialog was great with sassy and smart bits.
The layers of the story made it especially fun. There was the military aspect, the mission, and the action of the team. There was the life of Harper and Nathan. The two layers get woven together and romance comes along for the ride. The characters have to deal with the situations and their feelings. My emotions went all over with fear, worry, lust, mischief, thinking and love.
The first in the Team Poseidon series has everything I need for an awesome read. It had the intellectual aspects in solving things and the crazy feels. I definitely want to continue with this series. There are 2 more books and 2 novellas already available. Highly recommended.
Latest posts by Anne - Books of My Heart
(see all)
Reading this book contributed to these challenges:
Anne: 2017 New Release Challenge
Related Posts