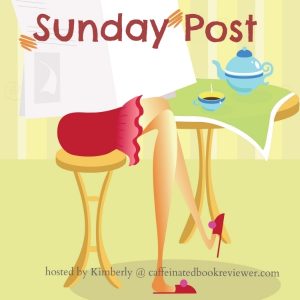 The Sunday Post is a weekly meme hosted by Kimberly  @ Caffeinated Reviewer. It's a chance to share news~ A post to recap the past week on your blog and showcase books and things we have received.
I had most of the week off but worked 9 hours today.  I'm going to be out of town over the next few days so I won't be doing as much with the blog until later in the week.  This past week, I got several reviews sorted and got all set for COYER.  I am working down my KU list and will try to cancel by the end of the month.
Yesterday I posted the start of the audiobook giveaway for June is Audiobook Month.  If you love audiobooks, check it out. There will be another big giveaway which starts June 27.  It's SO hard to narrow down favorites. This first post is series I am collecting in audio.  On June 27, the focus will be on favorite narrators, again I could list 5 more without even trying which I love also.
On our trip out of town, we will be learning more about eating gluten-free at restaurants. I spent a day last week looking up information, making a list of likely options and even printing some of the menus. I am a huge planner. It doesn't mean we have to do things, but we have the info if we need it. I plan sightseeing possibilities, places to charge the car (electric hybrid) and places for cheap gas stops.
It's either been too rainy and then too hot for yardwork but it needs some wedding and picking up sticks/ pine cones.  We took Gina (miniature poodle) to the groomer. She is 16 and doesn't see well, so everything freaks her out. She has been to this groomer 2 other times. They were almost finished and she just started barking loudly and panting. She hasn't barked for at least 5 years!  She was having some kind of anxiety attack. We going to have to switch over to some kind of mobile grooming which can come to the house. I feel badly but she needs the cleanup. She hates the vet these days also; because she can't see but can smell things she doesn't know what to expect.  That's Gina in April, in the wool sweater I knit for her, since it was still freezing in April.
The Alpha Showdown  started May 29th at The Vampire Book Club. This week our champions have their battle rounds.  I'm championing Jane Yellowrock. Robin is championing Curran and Melanie is the Champion for Charles Cornick.  I voted for all three!  Curran won his battle and now faces Kate. Noooooo!  Jane lost her fight – boo!  Charles Cornick won in a close call.

Stacking the Shelves is hosted by Tynga's Reviews and Reading Reality.   Here are the exciting ARCs I received this past week.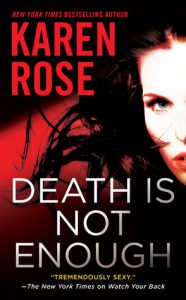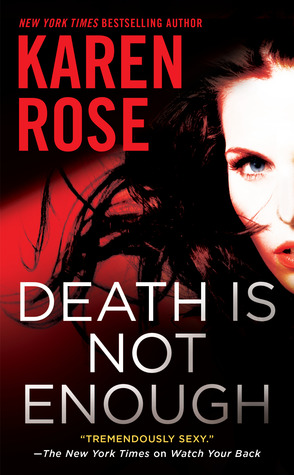 This one isn't out until October but the publisher sent me a link and I LOVE this series.
I managed to not buy any books this week!

Now the really scary one. This is all the Kindle and Audible freebies I grabbed this past week. You can see why I need to do Thrifty Thursday to be sure I read a few at least one each month.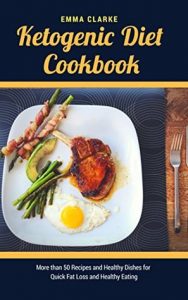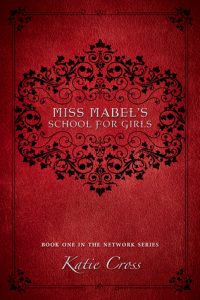 I really meant to cut back on freebies BUT  they are free so I guess that won't be happening.

I'm not including things like reviews posted or upcoming as they are always in the right sidebar. And, my challenge status is also there.
If you like this and want to see me do the Sunday post, as often as I can manage, leave me a comment and let me know. I work odd hours with no access to phone or Internet so sometimes I'm not around to approve comments right away.
Anne
Latest posts by Anne - Books of My Heart
(see all)