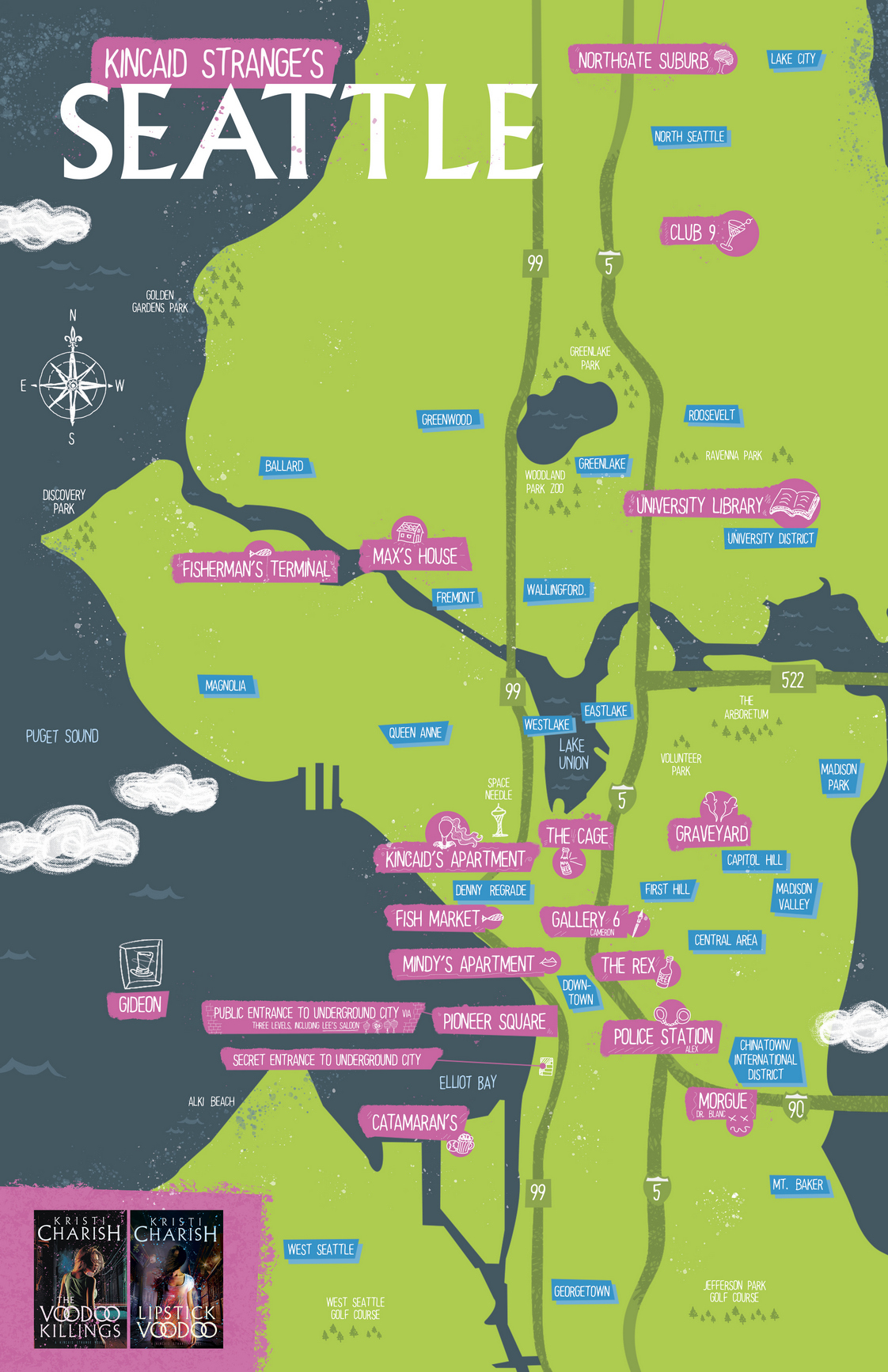 As holiday season fast approaches, thoughts turn with excitement and anticipation to winter lights, themed decorations, a line-up of festivities, and the lavish piles of stuffing and turkey (or Tofurky) that we look forward to over indulging in. Almost a full two months' worth of festivities, in fact.
And the Underground City of the Dead in Seattle is no exception, as can be seen from the note and upcoming menu posted on the wooden saloon style doors of Damaged Goods, the foremost Seattle Underground bar run by the great -and most definitely late – zombie queen, Lee Ling Xiao.
Immediate notice to all planning to attend this year's Thanksgiving Dinner at Damaged Goods on November 23rd:
Due to the now infamous Easter Fiasco, I find it necessary to introduce ground rules for this year's Thanksgiving and upcoming Christmas festivities.
All bar fights will be taken to the streets, where they belong.

All ghosts must prepay at the door – No, I don't trust of any of you apparitions.  Especially you, Nathan Cade.

BYOB. Bring your own brains. No pilfering of the freezers will be tolerated. You've been warned.
Hors D'oeuvres will commence at noon sharp. Reserve your seat early and ignore these rules at your peril.   
Sincerely,
Lee Ling
Thanksgiving Menu
Hors D'oeuvres
The Pickled Pidgin: Pidgin brains, olives and miniature onions. Five-year salted and cured 'long pork' and marrow from the half bone for ghouls.
Where's Rudolph? Aperitif: Sparkling white wine blended with frozen cranberries and imported reindeer brains. Topped with decorative holly twig.
Appetizer
Zombie 'Gobbler' Salad: A selection of cold cut and thinly sliced brain sections on a decorative bed of greens and poinsettia flowers. Liver Pate substitution available for attending ghouls.
Frozen Krampus: Local Craft Brewed IPA blended with frozen brain and festive red food coloring and topped off with a holiday umbrella.
Main Course
Smokey and the Turkey Bandit: Free range turkey smoked over bone and cedar chips then roasted and basted with marrow. Served with minced 'sweet meat' stuffing. Bread and cranberries optional.
Turkey Shoot on the Rocks: Whiskey Sour over frozen turkey* brain ice cubes. * Human brain ice cubes available for an extra charge.
Dessert
Lemon and Mint Zombie Delight: Homemade lemon and brain sorbet topped with mint leaves and sprinkled with generous helping of smoked candy brains.
Santa's Surprise: Strawberry, brain, and mint blended slushy, topped with a decorative, miniature Santa hat. The perfect after dinner drink to kick off the undead holidays right!
Thank you so much for visiting my blog today, Kristi!
Latest posts by Anne - Books of My Heart
(see all)
Related Posts