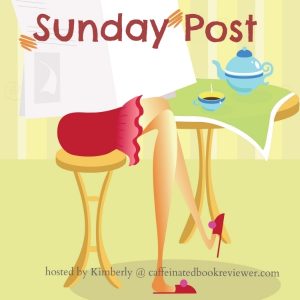 The Sunday Post is a weekly meme hosted by Kimberly  @ Caffeinated Reviewer. It's a chance to share news~ A post to recap the past week on your blog and showcase books and things we have received.
Stacking The Shelves
is also a weekly meme hosted by 
Tynga's Reviews
and Marlene from
Reading Reality.
It's all about sharing the books you are adding to your shelves, may it be physical or virtual. This means you can include books you buy in physical store or online, books you borrow from friends or the library, review books, gifts and of course ebooks!

Don't forget to look at my giveaways on the right sidebar.  Today's the last day to vote and enter to win a digital copy of the first in the winning K9 series.
This week was not like other weeks. My daughter only had class on Monday and then just medical appointments. So we had some extra time this week. She found out she got 100 on her quiz even though she studied the wrong thing. She was feeling so poorly we didn't go to quilting again, and I haven't sorted out the fabric to make the rest of the squares. I called her doctor and said I was concerned because the specialist could not get her in until July and the calendar wasn't even open for July.  Other than her classes and medical appointments, she is in enough pain she just stays in bed all the rest of the time. They referred us to a different specialist. They called me right away to set an appointment and we have one in May. They think if I call Monday mornings though we might get in even sooner!
I did not do a good job at blog hopping this week.  I used some extra time this week to research options to see if we will move this summer. I was reviewing financial data to see what we can afford,  driving around to check out other parts of town,  creating spreadsheets to analyze mileage to our regular activities from the areas and the key factors / pet peeves for a new place.  This was very time consuming but I learned a lot.  This week is back to the normal schedule.
Today (Sunday), I need to sort out the quilting fabrics / projects. Also, we need fresh main/pedis because my nails are so long I'm shocked they aren't broken. It's been months since I got a pedicure and with sandal season upon us, those toes need a fix.  It was up to 80 a couple days last week and will be again this week. This weekend is cooler around 60, because it rained Friday. We are mostly in the 70s with rain only a couple days a week.  So I have no complaints.
I had many books read and so many reviews to write yesterday (Saturday) . I caught up and reworked the schedule so everything is in good shape for this week.
If anyone would like to guest in June (audio) , July or August for a Friends on Friday, please let me know.
Happy Easter peeps!   Have a wonderful week!

Stacking the Shelves is hosted by Tynga's Reviews and Reading Reality.  These are the exciting ARCs I received this week: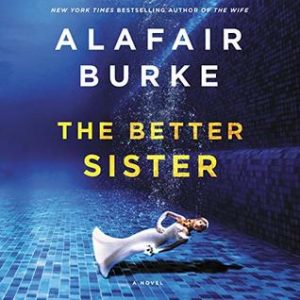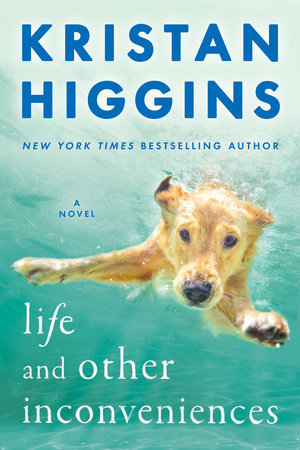 Better Sister                                                                  Better Than Me                      Life and Other Inconveniences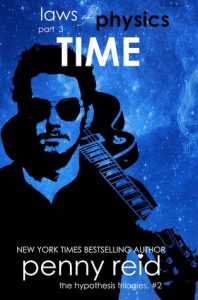 Oh thank you so much Harper Audio, Kimberly Kincaid, Berkley,  and Penny Reid / Social Butterfly PR!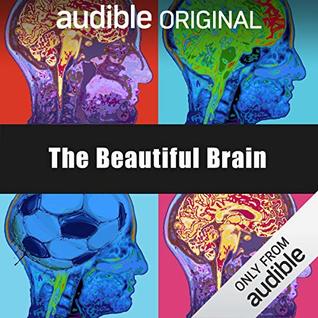 Elizabeth II                                                                     The Beautiful Brain

Now the really scary one. This is all the Kindle and Audible freebies I grabbed this past week. You can see why I need to do Thrifty Thursday to be sure I read a few at least one each month.
None!!!!!
I really meant to cut back on freebies BUT  they are free so I guess that won't be happening.

I'm not including things like reviews posted or upcoming as they are always in the right sidebar. And, my challenge status is also there.
Thank you for visiting and commenting. I love to hear your ideas and thoughts.
Anne
Latest posts by Anne - Books of My Heart
(see all)