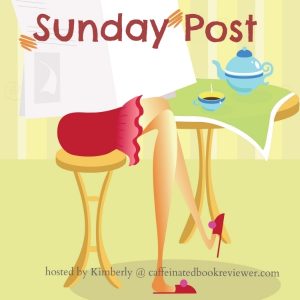 The Sunday Post is a weekly meme hosted by Kimberly  @ Caffeinated Reviewer. It's a chance to share news~ A post to recap the past week on your blog and showcase books and things we have received.
Stacking The Shelves
is also a weekly meme hosted by 
Tynga's Reviews
and Marlene from
Reading Reality.
It's all about sharing the books you are adding to your shelves, may it be physical or virtual. This means you can include books you buy in physical store or online, books you borrow from friends or the library, review books, gifts and of course ebooks!

Don't forget to look at my giveaways on the right sidebar.   Giveaways for Series on Saturday and the Read-along copy of Veiled end Sunday at midnight.
Another week of packing / sorting / throwing and some medical appointments.  Tuesday we went to the new house to check if the seller had made agreed upon repairs. They had finished almost all of them. It was a good chance to take a look at things again.
Wednesday night was quilting and I had volunteered to bring Chicken Tortilla Soup.  We continued to work on a baby quilt for my niece's girl. Friday I helped a friend move in the morning, Then I went back out to the new place to do some more measuring and made a list of things I want done. Monday, I have people coming out there to see things so they can give me a quote.
Saturday, I did a bunch of yard work. The weather was just great all day around 80, sunny and so pleasant.  I swept the garage and took apart a metal shelving unit in the garage.  Most of the things on the shelves were empty boxes. Some were boxes for things we don't even have anymore.  Others I might use for this move, like for my laser printer but then I'll recycle the box because my printer is already at least 5 years old. By the time I move again I'll probably have a new printer.  Then I did some blogging and packing. I have to say I have found things I was looking for while packing.  I'm trying to get a bit ahead on the blog because July will be harder with moving.
I'm not looking forward to the heat wave coming this week, 90s (30C)  Only a couple days are supposed to have some rain, unlike this past week or so with about 5 days having rain.

Stacking the Shelves is hosted by Tynga's Reviews and Reading Reality.  These are the exciting ARCs I received this week:   (If you click on the cover, it will take you to the Goodreads entry)
Oh How I love the publishers who work with me!  Thank you so much Harper Audio,  Sourcebooks Casablanca,  and Ace Roc / Berkley Publishing.
(If you click on the cover, it will take you to the Goodreads entry)
Nothing.

Now the really scary one. This is all the Kindle and Audible freebies I grabbed this past week. You can see why I need to do Thrifty Thursday to be sure I read a few at least one each month.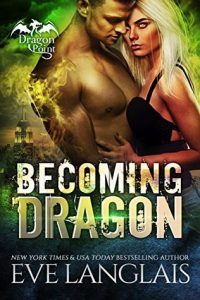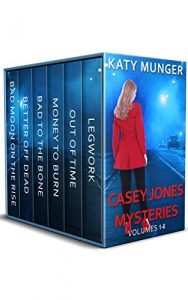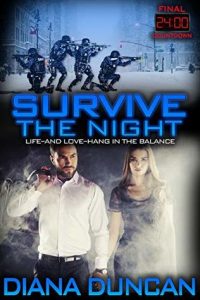 I really meant to cut back on freebies BUT  they are free so I guess that won't be happening.

I'm not including things like reviews posted or upcoming as they are always in the right sidebar. And, my challenge status is also there.
If you like this and want to see me do the Sunday post, as often as I can manage, leave me a comment and let me know.
Anne
Latest posts by Anne - Books of My Heart
(see all)