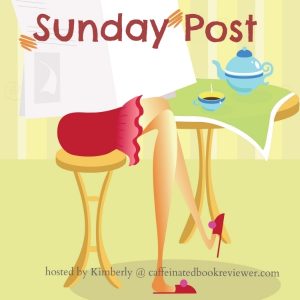 The Sunday Post is a weekly meme hosted by Kimberly @ Caffeinated Reviewer. It's a chance to share news~ A post to recap the past week on your blog and showcase books and things we have received.
Stacking The Shelves
is also a weekly meme hosted by
Tynga's Reviews
and Marlene from
Reading Reality.
It's all about sharing the books you are adding to your shelves, may it be physical or virtual. This means you can include books you buy in physical store or online, books you borrow from friends or the library, review books, gifts and of course ebooks!

Don't forget to look at my giveaways on the right sidebar.
Last Sunday, I caught up a bit with comment responses, blog commenting and writing book reviews. I had some things to research and work on for the move. My daughter really worked hard on packing and I'm so proud of her.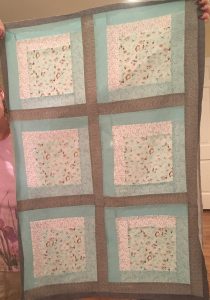 Wednesday, we went to quilting and started a new baby quilt for a friend having a baby this fall. It's so cute. I cut the fabric at home last week so we were all ready to make good progress. I don't know if you can really appreciate it from this photo and there's another border to add before the backing.
MOVING FACTS: Garbage and recycle need to go out at least daily, or a couple times per day. Also, the garbage and both recycle carts are full. They pick up garbage tomorrow (Thursday) but recycle not until next week (which won't be until Friday with the holiday) .
Friday after the closing, the plan was to clean the kitchen and move over as much kitchen stuff as possible other than from the fridge or freezer. There was a small snafu at the closing which was resolved. Then I set to work. I cleaned the entire kitchen, every cabinet and 2 pantries, plus I cleaned my linen closet. I also cleaned all the toilets, counters, cabinets and towel bars etc in 3 bathrooms. I also went to get a couple more things as Lowe's and confirm the delivery which was a mindfuck. Everything was fine but some people there couldn't figure it out in their system. I went to get another load for the kitchen afterward and packed up almost all the rest of the kitchen stuff to take tomorrow.
It's a good thing I am having all new smoke, carbon monoxide detectors and new fire extinguishers installed Monday. The one in my new bedroom which is very high up started chirping today. I don't know if I can sleep in there with the chirping although I may be exhausted enough to sleep like the dead.
Saturday, I had deliveries from Sears outlet and Lowe's and Home Depot. So we were set up with new washer / dryer and fridge. The contractor also worked on putting shelving in my closet, and shower doors in my daughters bathroom. That was after he picked up shelving at my old house, picked up 2 items from Home Depot. The guy is totally chill and talented. I added like 5 things to his list right away when he got there; it was about 3pm. At 6:30, we headed off to Lowe's to buy a bunch of supplies for tomorrow.
Today, we go to pick up Lulu. Her foster is almost 2 hours away so we will spend about 4+ hours driving. She is just over a year old. She is used to sleeping in a crate and we have one. I have an air bed and my daughter brought over a sleeping bag so we could start sleeping at the new place. By the time you read this, we will be sleeping at the new house, with Lulu.
Tonight, I have to get everything organized for the movers so they can get through the rooms without tripping over boxes. I am going to do things like detach the mirror from my dresser. Plus I need to pack up all the freezer stuff to take over so it can be moved.
Tomorrow, Monday is the first truckload of furniture. I'm going to try to move most of the boxes and fragile things myself in the car and have movers for furniture pieces. Friday, the 5th we get our Internet moved over. At the old house we had 50Mbps and at the new house there is FIBER with 300 Mbps at the same price.
---
June Reading: I had another good reading month. I managed to read 27 books, but I was busy getting ready to move. Some count for more than one challenge. I listened to 11 audiobooks, read 14 New Releases, 9 library books, 27 COYER Hunt books, and 12 Beat the Backlist books.
I finished the Treasure Hunt on COYER for the first trip with a total of 74 points so far.
I'm posting my Audiobook and Library Love Challenge update posts for mid year with details later today.
---

Stacking the Shelves is hosted by Tynga's Reviews and Reading Reality. These are the exciting ARCs I received this week:
Thank you so much MacMillan Audio! It is audio but they don't have the cover yet.
Nothing.

Now the really scary one. This is all the Kindle and Audible freebies I grabbed this past week. You can see why I need to do Thrifty Thursday to be sure I read a few at least one each month.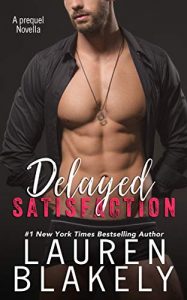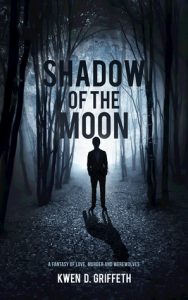 I really meant to cut back on freebies BUT they are free so I guess that won't be happening.

I'm not including things like reviews posted or upcoming as they are always in the right sidebar. And, my challenge status is also there.
If you like this and want to see me do the Sunday post, as often as I can manage, leave me a comment and let me know.
Anne
Latest posts by Anne - Books of My Heart
(see all)