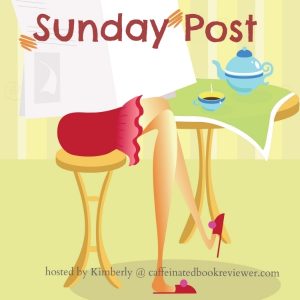 The Sunday Post is a weekly meme hosted by Kimberly  @ Caffeinated Reviewer. It's a chance to share news~ A post to recap the past week on your blog and showcase books and things we have received.
Stacking The Shelves
is also a weekly meme hosted by 
Tynga's Reviews
and Marlene from
Reading Reality.
It's all about sharing the books you are adding to your shelves, may it be physical or virtual. This means you can include books you buy in physical store or online, books you borrow from friends or the library, review books, gifts and of course ebooks!

Don't forget to look at my giveaways on the right sidebar.
Last weekend we mostly stayed home and just unpacked some things which really helped us rest up and feel better about things. It is great to have things unpacked and organized a bit. The sofa we had delivered a week ago Thursday has been commandeered by Lulu. Seriously, she thinks it is hers.
Monday was my daughter's gastro appt at UNC.   This appointment was completely different than the one at Duke.  The doctor wanted completely different tests. She had no interest in my daughter having a colonoscopy. She didn't really come up with any treatment plan yet until we get test results.   Then we stopped at the old house to pack and haul a load.
Tuesday, we got the new water heater. They were to arrive between 8-12 and of course, they arrived at 12.  I had to send my daughter to her medical appt at 3 by Uber but at least I was able to pick her up and haul another load.   Wednesday, the contractor came to do a few things.  He did some of them well but a few are really messed up.  He started out so well.  I did go and pack and haul a load after he left because I am really feeling how short the time is left.  I have left a lot of fragile, not packed well items and a car load is relatively small.    We did manage to go to quilting.
Thursday, Lowe's came to give me a flooring estimate.  He arrived right at 8am (for an 8-12 window) and was done quickly but I have no estimate – yet. I wanted to take the day to relax and unpack some but went over to do more packing and bring another load.
Friday, my daughter went with me and actually packed a bunch of her things.  In addition to bringing another load of stuff, I did some cleaning.  I also gathered up garbage and recycle. I tried to get ready as I'm renting a U-haul van Saturday, so I actually packed more stuff. I have very few big furniture items left. I have 3 fragile ones, plus 2 bookcases, one file cabinet 2 rocking chairs, a table and a hope chest.  I'm going to get the U-haul at 4:30 on Saturday to do a load then and a second load Sunday morning and have it back by 4:30 Sunday afternoon.  The heat index is supposed to be well over 100 so it won't be fun. I'm debating for Saturday night whether to try to take the bigger fragile items or just take as much of the less well packed stuff to get as much over as I can.  Sunday morning is the only time I will have help so that has to be the bookcases, file cabinet etc.  They aren't really heavy but are awkward for one person.
I have reserved U-hauls for this Thursday and Saturday/Sunday again this next week. I will be doing probably daily or more often car loads of things like hung clothes from the closet which I'm not packing at all just putting on a clean blanket in the back of the car. My closet is completely full yet.  The kitchen and bathrooms are empty.  The bedrooms are mostly empty.  I haven't brought all the yarn and fabric totes but they are easy, always packed and ready to go.  We went through and donated the fabric we won't use.  I can't decide how far behind I am yet.  This week is supposed to be cooler, middle 80s instead of upper 90s,  after the rain predicted for Tuesday.
This week my daughter gets her wisdom teeth out Tuesday. We have quilting on Wednesday night. I'll be busy hauling multiple loads in the car or a U-haul.  I still need to bring over the Harley too.   I dread the boxes piled up in the new house.  Some will be easy to unload into the bookcases and fun though.  The kitchen is all set up and working well.  It's the office / craft room stuff which will require more thought / juggling / figuring out.  At least I can just stay inside where it's cool and do that work.
I have been scrambling a bit to get my blogging accomplished.  I'm behind on reading but doing better with audio.  Lulu took to waking me up at 4:30, 5:30 or 6:30 which when one is up to at least midnight makes for a long day.  Today was the first day she was quiet until I took her outside at 7:30. I woke up several times in the night anyway.  I hope we get adjusted to a regular routine soon.

Stacking the Shelves is hosted by Tynga's Reviews and Reading Reality.  These are the exciting ARCs I received this week (If you click on the cover, it will take you to the Goodreads entry):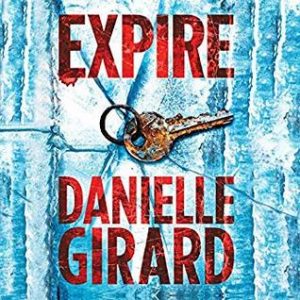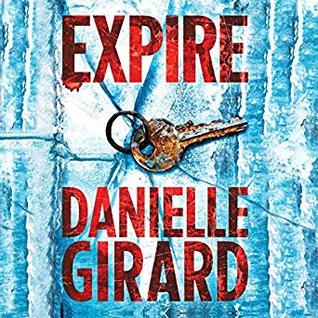 Thank you so much Simon & Schuster Audio,  Recorded Books,   HarperAudio,  and Brilliance Audio.
(If you click on the cover, it will take you to the Goodreads entry)

Now the really scary one. This is all the Kindle and Audible freebies I grabbed this past week. You can see why I need to do Thrifty Thursday to be sure I read a few at least one each month.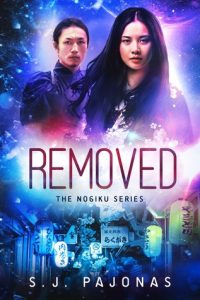 I really meant to cut back on freebies BUT  they are free so I guess that won't be happening.

I'm not including things like reviews posted or upcoming as they are always in the right sidebar. And, my challenge status is also there.
If you like this and want to see me do the Sunday post, as often as I can manage, leave me a comment and let me know.
Anne
Latest posts by Anne - Books of My Heart
(see all)