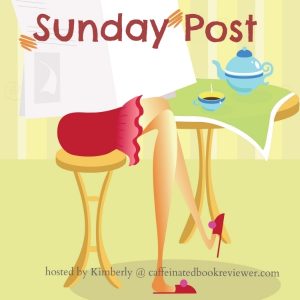 The Sunday Post is a weekly meme hosted by Kimberly  @ Caffeinated Reviewer. It's a chance to share news~ A post to recap the past week on your blog and showcase books and things we have received.
Stacking The Shelves
is also a weekly meme hosted by 
Tynga's Reviews
and Marlene from
Reading Reality.
It's all about sharing the books you are adding to your shelves, may it be physical or virtual. This means you can include books you buy in physical store or online, books you borrow from friends or the library, review books, gifts and of course ebooks!

Don't forget to look at my giveaways on the right sidebar.
I feel like I've been rambling this week. Of course, I have been doing things, working on things but I've also been tired and trying to catch up on reading, blog visiting and posts.  I started out well last Sunday.  I did a bunch of setups for reviews. I also worked on getting more of the last boxes out of the family room and kitchen, and hung some of the art work.  I seem to have slowed down since then. I am fitting in more reading, though.
Tuesday, I did more cooking after my daughter's medical appointment in the morning.  She also got her flu and TDap shots.  The weather was much nicer – for part of the week – mid to upper 70s and a wind from the north.  I couldn't seem to manage any yard work though.  Wednesday, I took peanut butter cookies to contribute to quilting.  We went back to a baby quilt (45″x 60″); I had some confusion on it,  but we got it layered and quilted. Now we just have to do the binding and hand sewing.  I also had some quilt kits I got on clearance from Joanns, like 10 years ago, and we are starting those. They were really inexpensive and each block teaches some techniques.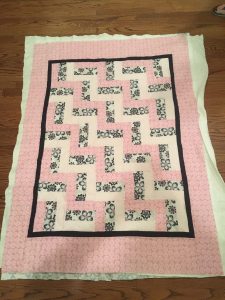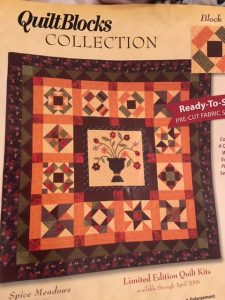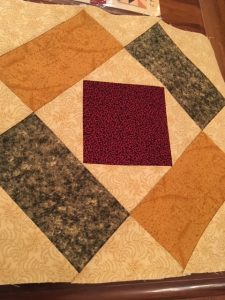 Thursday was a more relaxing day at home.  I did more reading and some planning for 2020 as far as challenges and our Read-Along (Mercy Thompson series by Patricia Briggs). Friday was a whirlwind.  The upholsterer called and the chair and loveseat were complete.  So I could pick them up and take the sofa and chair to be done next. She made pillows to go with them without me asking! Who could I get to help get the sofa in a U-haul van and could I rent one in the next hour?  Well my neighbor works at home and he was happy to help.  The U-haul was available and off I went.  The sofa and big chair will be in a gray herringbone.
Saturday morning when Lulu came in she just looked at me like "Where did my spot on the sofa go?" It cracked me up.  I left the pile of her blankets on the floor so I pointed to them and she laid down there.  We went to dog training, then got manicures and groceries.  I made my daughter's favorite soup for dinner and that ate up the whole day.
---
What book conferences have you attended and did you like them?  Can you tell me anything about the ones I am considering for 2020? Are there any you think I would like and should consider?
I have so many questions. So I am asking questions here and see if you have any suggestions to help me. Also if you have any questions, ask in the comments and I will try to answer or ask your questions.
I have attended NOLAStorycon in 2016, RT in 2017,  DragonCon in 2017, Apollycon in 2018,  Book Bonanza in 2019. NOLAStorycon was my favorite. It was small and filled with Urban Fantasy, PNR  authors like Ilona Andrews, Jeaniene Frost, Kelley Armstrong, Chloe Neill, Molly Harper, Kevin Hearne, Lara Adrian, Rachel Vincent, and many more.   RT was huge and I only was there for the Saturday events.  I met many romance authors and others like Jennifer Estep,  Amanda Bouchet, and Amanda Bonilla who also write UF / PNR type books. Ilona Andrews was there; I glimpsed them but didn't meet them there.   DragonCon was also huge and I loved the panels.  I met a whole slew of Ace authors I enjoy including Faith Hunter, Patricia Briggs, Jack Campbell, Jim Butcher, Chloe Neill.  I also met EJ Stevens and Larry Niven.  It was huge so I couldn't get to everything and there were long lines for some things.  But I want to go again.  They have an amazing phone app which really has an up-to-date schedule. Apollycon also had a big lineup at the start of the signings.  There were were more romance authors and I was excited to meet Penny Reid, Andi Arndt, Christina Lauren, and many more.  Book Bonanza was a great time with other bloggers and a few authors I really wanted to meet including Elizabeth Hunter and Kylie Scott.    I will say I think Jill Shalvis was supposed to be at 2 or 3 of these events and she cancelled so I am still trying to meet her.  I also have yet to meet Rachel Caine and Jaye Wells who missed one of these events.
I seem to enjoy the panels VERY much and a heavier mix of UF / PNR/ scifi authors, so I am considering  these for 2020:
Coastal Magic (Feb)  – it seems a bit smaller, great location for me and some authors I want to meet this year like Hailey Edwards.
Emerald City Comic Con (Mar)- This one is harder for travel but I LOVE Seattle.  There's a chance to meet west coast authors like Patricia Briggs, Anne Bishop, Robin Hobb, Katherine Arden, etc who don't always come east. I think Devon Monk has been to this one, although not recently, and I'd love to meet her too.
Book Expo (Jun) – I don't know too much about this. My impression is I'd meet more publishers than authors?
DragonCon (Sep)-  Many of my favorites attend this one so I'd love to go again and it is close by in Atlanta. The panels are REALLY good.

Stacking the Shelves is hosted by Tynga's Reviews and Reading Reality.  These are the exciting ARCs I received this week (If you click on the cover, it will take you to the Goodreads entry):
I am so excited – can I start this one now!  Thank you so much Penguin Random Audio.
(If you click on the cover, it will take you to the Goodreads entry)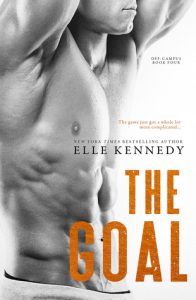 I've been enjoying the Off Campus series by Elle Kennedy and only have The Goal left which is not at any of my libraries, so when a deal came up for $0.99 I bought it.
I read Through a Window probably 10 years ago and it was amazing so I decided to get the audiobook since it was only $0.99 at Chirp. Lessons from a One Night Stand was also just $0.99.
Chirp has about 200 deals going at any time. Each deal lasts 30 days and is less than $5, many are $0.99!  You don't have to have a membership or anything.   There are several great deals right now.  Polaris Rising, The Life We Bury, The Ruin, The Knowledge (Steve West!), White Gold, Angel's Blood, Keystone, Ice Planet Barbarians, A Promise of Fire, Unforgettable You, Maybe Someday,  Silent Scream, Eternal Kiss of Darkness, Legal Affairs,

Now the really scary one. This is all the Kindle and Audible freebies I grabbed this past week. You can see why I need to do Thrifty Thursday to be sure I read a few at least one each month.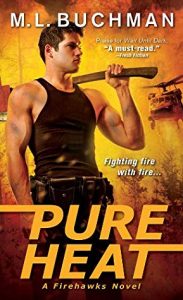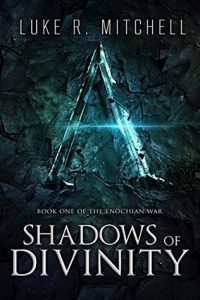 I really meant to cut back on freebies BUT  they are free so I guess that won't be happening.

I'm not including things like reviews posted or upcoming as they are always in the right sidebar. And, my challenge status is also there.
If you like this and want to see me do the Sunday post, as often as I can manage, leave me a comment and let me know. I love to hear your thoughts.
Anne
Latest posts by Anne - Books of My Heart
(see all)