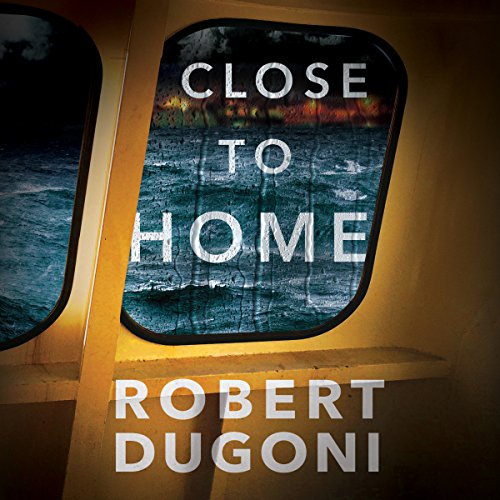 Close to Home
by
Robert Dugoni
Narrator:
Emily Sutton-Smith
Series:
Tracy Crosswhite #5
Published by
Brilliance Audio
on September 5, 2017
Genres:
Mystery
Length:
10 hours, 49 minutes
Format:
Audiobook
Source:
Kindle Unlimited
Goodreads
Amazon
, 
Audible
, 
Audiobook






While investigating the hit-and-run death of a young boy, Seattle homicide detective Tracy Crosswhite makes a startling discovery: the suspect is an active-duty serviceman at a local naval base. After a key piece of case evidence goes missing, he is cleared of charges in a military court. But Tracy knows she can't turn her back on this kind of injustice.

When she uncovers the driver's ties to a rash of recent heroin overdoses in the city, she realizes that this isn't just a case of the military protecting its own. It runs much deeper than that, and the accused wasn't acting alone. For Tracy, it's all hitting very close to home.

As Tracy moves closer to uncovering the truth behind this insidious conspiracy, she's putting herself in harm's way. And the only people she can rely on to make it out alive might be those she can no longer trust.
Read It, Rate It and Record   
A short review to update challenges
The Tracy Crosswhite series  has quickly become a favorite and I'm happily borrowing it on audio through Kindle Unlimited.  Each book has me further absorbed by this world and these characters. I love the police procedural aspects, with issues of evidence and politics.
Tracy is an amazing character; I like her so much. She got married in the last book, so I do believe you need to read these in order for both professional and personal developments that progress.  In Close to Home, Tracy is doing what she can to support a family which lost a child in a hit and run.  Tracy and her team do an excellent job of evidence collection and analyzing the facts to figure out what happened.
Del is grieving his niece who died of a drug overdose and begins working the case to find out the heroin dealer who supplied her.  He gets to know others involved in prosecuting drug dealers and those who have lost children. He pitches in to help his sister and her 9 year old twins, while she struggles with her grief.
I want to keep reading these all the time. Next up is A Steep Price and then I have reached the end of published books in the series. *Cries*
Narration:
Emily Sutton-Smith is the sound of this series.  I am thrilled I can get the audiobook version through Kindle Unlimited.  The male and female voices are distinct and I recognize characters pretty well now.  I was able to listen  at my normal 1.5x speed.
Listen to a clip:

Rating Breakdown
Plot
Writing
Characters
Narration (Audio)
Overall:
I can't really remember any time when I wasn't reading. I LOVE books and what they give me. It's an opportunity to learn new things, see new places,live different emotions in a "safe" way. It lets me live in a new world.
I read all types of books but my favorites are urban fantasy and romantic suspense.I like some romance and some action / adventure / mystery in everything.I like sex in my books but please, only between TWO people.Intimate conversation is equally important to the sex in a book.It lets me see the characters.The other thing I enjoy is humor.
Friend me at Goodreads.
Latest posts by Anne - Books of My Heart (see all)
Reading this book contributed to these challenges:
Related Posts