The Sunday Post is a weekly meme hosted by Kimberly  @ Caffeinated Reviewer. It's a chance to share news~ A post to recap the past week, and showcase books and things we have received.

Stacking The Shelves is also a weekly meme hosted by  Tynga's Reviews and Marlene from Reading Reality.  It's all about sharing the books you are adding to your shelves, may it be physical or virtual. This means you can include books you buy in physical store or online, books you borrow from friends or the library, review books, gifts and of course ebooks!
---
Don't forget to look at my giveaways on the right sidebar.
OK  I didn't keep track of what day things happened very well.  The weather was pretty good but a little rainy.  We finished putting together my daughter's nightstands this week. We made 2; one for each side of her bed. We built a new garden bed for flowers and herbs.  The broccoli is growing another head in spite of some freezing nights!
Monday was the long day with 2 classes followed by 2 medical appointments.  Tuesday was just the one physical therapy appt.  We also celebrated Lulu's 2nd birthday.   Wednesday was the usual classes. We didn't go to quilting because we thought our house guest was leaving (my ex) on Thursday  but he didn't go until Friday.   He has helped with a lot of projects, being here 6 weeks.  It wasn't always easy but we made it work.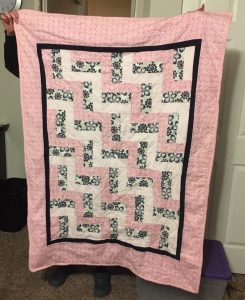 Thursday,  I spent most of the day finishing the quilt for my great niece. There was also more work on the garage organization.  We hung special bike racks and hung the bikes.  The shelf unit got some shelves adjusted and it was made more stable by attaching it to the wall.   Friday, I scrubbed shelves, cleaned off the stuff which goes on the shelves and hung some things.  It is much improved.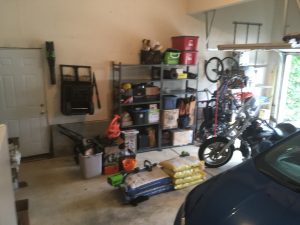 Friday was a free day!  We got an email from my daughter's college that classes were cancelled due to flooding and high winds.  All the ARC requests came available on Friday, before then I had none.
Saturday, I had good intentions of doing lots of stuff.  I did write some reviews and work on some posts. But mostly I was very relaxed which is ok.  I was going to run an errand but decided to wait until Sunday since we would be out for a school event anyway.  I really love my days at home.  I managed to talk to my daughter about some things while I made soup for dinner and we ate.
I also managed to hang my Sons of Anarchy photos.    I did use a level but some of the frames are inexpensive and I think the hangers on them are not square. I should really do a new collage with my best photo with each of them.  Some of my favorites with Charlie aren't here and none with some of the others like Ron Perlman, Katey Sagal, Emilio Rivera, Drea de Matteo, Michael Orenstein, and others. It doesn't include the Forest Rangers ones. I've met and had photos with almost everyone from the show. These are mostly from Harley events and the autographed ones.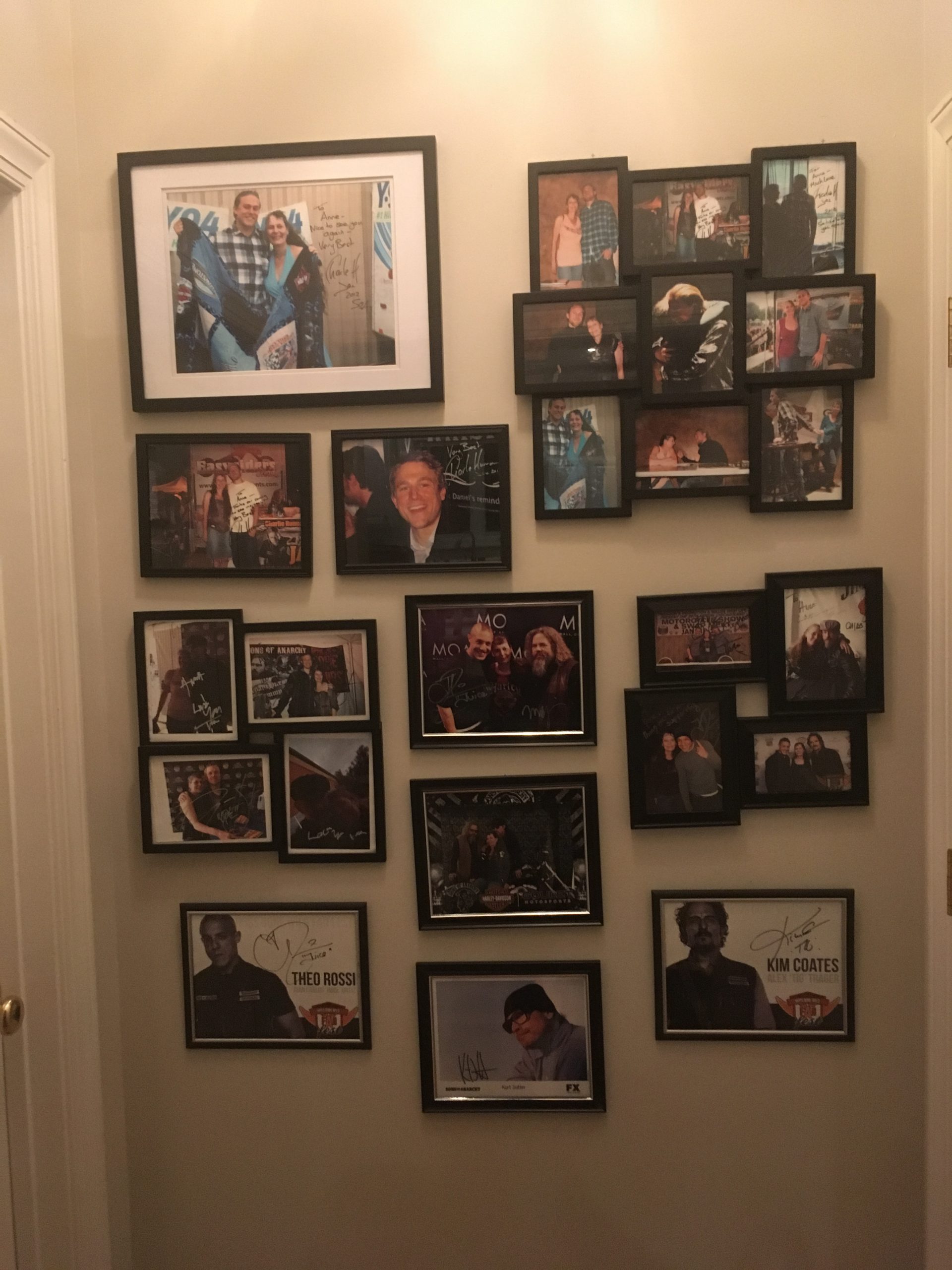 Stacking the Shelves is hosted by Tynga's Reviews and Reading Reality.  These are the exciting ARCs I received this week (If you click on the cover, it will take you to the Goodreads entry):
Thank you so much to Brilliance Audio, MacMillan Audio, Tantor Audio,  PRH Audio,  St. Martin's Press, and AceRoc.
(If you click on the cover, it will take you to the Goodreads entry)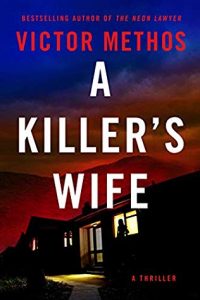 This is my choice from Prime's First Reads this month.

Now the really scary one. This is all the Kindle and Audible freebies I grabbed this past week. You can see why I need to do Thrifty Thursday to be sure I read a few at least one each month.
I really meant to cut back on freebies BUT  they are free so I guess that won't be happening.

I'm not including things like reviews posted or upcoming as they are always in the right sidebar. And, my challenge status is also there.
If you like this and want to see me do the Sunday post, as often as I can manage, leave me a comment and let me know.
Anne
Latest posts by Anne - Books of My Heart
(see all)