The Sunday Post is a weekly meme hosted by Kimberly  @ Caffeinated Reviewer. It's a chance to share news~ A post to recap the past week, and showcase books and things we have received.

Stacking The Shelves is also a weekly meme hosted by  Tynga's Reviews and Marlene from Reading Reality.  It's all about sharing the books you are adding to your shelves, may it be physical or virtual. This means you can include books you buy in physical store or online, books you borrow from friends or the library, review books, gifts and of course ebooks!
---
Don't forget to look at my giveaways on the right sidebar.
Sunday I did the usual stuff but none too quickly. I've been taking a relaxed view for a bit now.  I am in a MOOD about reading. I want to read what I want to read and apparently that is the Gaslight mysteries.  I switched from audio to ebook when they changed narrators because I preferred the first narrator, so I can sound like her in my head when I read the ebook.  I have read 9 of them in the last 7 days.
Monday was the usual long day but the weather was great!  It was almost 70F / 20C.  Since we had 2 classes and 2 medical appts I couldn't bear to leave Lulu at home.  I took her with me.  So we went to a dog park only a couple miles from her college. There wasn't anyone there so we walked the trails and did see a few people / dogs. Then we went to Home Depot and got some plants and seeds. Next to Wendys for my salad and her cheeseburger. That was a mistake as she made a mess and I'm never getting her cheese again.  I ran in quick to get 2 items at BJs and then we went to pick up my daughter for the med appts.  There's another park near her appts which has charging. So the first appt I charged and we walked new trails.  The second appt, Lulu and I were so tired we just rested while the car charged.  But I was able to do the day all electric with the charging.
I thought I was tired Monday night but I managed to read 2 Gaslight mysteries staying up to 3am.  That made Tuesday more of a challenge. It rained hard a few times in the afternoon. I continued reading Gaslight mysteries instead of what I was "supposed" to read. Last week I was a bit ahead; this week I am finishing my review book a day before the review is published… because Gaslight Mysteries.
Wednesday, I ran errands and luckily finished an audiobook for review. Thursday was more of the same. It was cool and cloudy but at least it didn't rain as much as it was forecast. Friday was nicer. I went to Penzeys for their latest sale. Their sale items are great, inexpensive ways to try the different spices and blends.  Then I got a few staples at Aldis and we stopped at Walmart on the way home trying grocery pickup for the first time.  I like it better than running around the store and waiting in the checkout line. We ate more garden broccoli at dinner.  Spinach from last fall has also sprouted two rebel plants. If we do need to self-impose a quarantine, we could make it for months with what is in the freezer and the garden. Milk and eggs would be the problem.
Saturday, I tried to do all my computer work and laundry. I needed to catchup on COYER and Library Love linking.  I have been very lax on projects recently and am saving the house projects and tax prep for spring break.
I considered over and over about going to Emerald City Comic Con over the last year.  I have always wanted to go.  It seemed like one of the only chances to get the prizes for the Read-along signed and pick up some great swag. But it was the week before spring break and since my daughter is at the location that requires an hour drive each way, Uber is very expensive.  That would leave her without my support at home and I didn't know yet about her PT scheduling. So I decided unhappily that I just couldn't go.  Well now because of the coronovirus, first Patricia Briggs decided not to go.  I would have been devastated to have paid all that money in travel / hotel etc and have her not go.  Now they have postponed the whole ECCC to summer 2020 and I might be able to go!  What an odd turn of events. I don't know if it will combine with an Alaska cruise or if we will do the cruise another year instead.
Sunday, after visiting some Sunday posts, I plan to plant the lettuce, spinach and snow peas I bought earlier in the week and maybe do a bit of yard cleanup.  The weather looks great this week, around 70F or 20C with a bit of rain some days!

Stacking the Shelves is hosted by Tynga's Reviews and Reading Reality.  These are the exciting ARCs I received this week (If you click on the cover, it will take you to the Goodreads entry):
I won The Silence in a Goodreads giveaway.   Thanks so much to Goodreads Giveaway, Macmillan / Tor, Berkley Romance, Penguin Audio,  and Tantor Audio.
(If you click on the cover, it will take you to the Goodreads entry)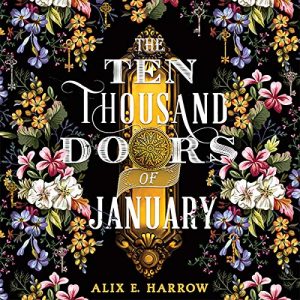 I love this cover and decided I needed this Audible daily deal.

Now the really scary one. This is all the Kindle and Audible freebies I grabbed this past week. You can see why I need to do Thrifty Thursday to be sure I read a few at least one each month.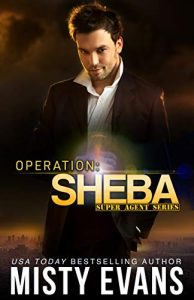 I really meant to cut back on freebies BUT  they are free so I guess that won't be happening.

I'm not including things like reviews posted or upcoming as they are always in the right sidebar. And, my challenge status is also there.
If you like this and want to see me do the Sunday post, as often as I can manage, leave me a comment and let me know.
Anne
Latest posts by Anne - Books of My Heart
(see all)