The Sunday Post is a weekly meme hosted by Kimberly  @ Caffeinated Reviewer. It's a chance to share news~ A post to recap the past week, and showcase books and things we have received.

Stacking The Shelves is also a weekly meme hosted by  Tynga's Reviews and Marlene from Reading Reality.  It's all about sharing the books you are adding to your shelves, may it be physical or virtual. This means you can include books you buy in physical store or online, books you borrow from friends or the library, review books, gifts and of course ebooks!
---
Don't forget to look at my giveaways on the right sidebar.
Sunday, the wind finally changed to come from the north and we had a few pleasant days of 70s (20C) before it went into the 90s (30C), but the week was dry.  I mowed the lawn right away.  My neighbor's lawn guy gave me a really good price to trim all my bushes and put down pine straw.  I went and got more dirt for the new flower beds. In the first photo, you can see my little herb, rose and tomato bed. Back along the fence is the bigger garden, with another tomato, lettuce and chard.
I didn't sleep well so I wasn't as keen to get out in the yard as I had planned. However, by late afternoon I did it anyway because the wind was changing to be from the south.  I pulled all the weeds to get ready for the new pine straw. The weather was perfect.  I updated my COYER and Library love challenges.
I didn't get to sleep until late. Tuesday, suspecting the downstairs AC is not working, I called the home warranty. Someone came out just an hour later and we need a new unit.  Wednesday, we celebrated my daughter's birthday. I got her favorite Chinese takeout and GF cupcakes. She had a quiz for her class and did well.  That night the guys came to do the trimming and pine straw and they did an excellent job.
Thursday, I worked to finish reading and listening to my last 2 ARCs for this week. My first order of SDB Iris came and I got those planted. I did call to see if there was any more information on my HVAC situation.  My brother called me back at 10:30 about HVAC units. He lives in FL and I knew he had experience. I called him back and we talked until after 1am, and then of course, I couldn't go to sleep right away, so I was up until 3am.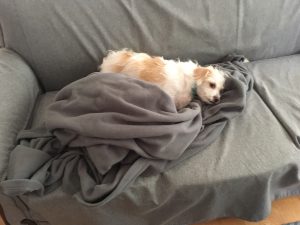 Friday, the HOA sent me a nastigram about pulling weeds (which I already did on Monday and Tuesday).   It was a bit cloudy with some rain, so I did finally manage to vacuum the main floor, which has been needed for a couple weeks. I seem to be staying up too late and I need to get back to my regular sleeping hours. I started Frost Burned by Patricia Briggs for the Read-along, also as a buddy read for COYER.  I also started a new audio. While listening, I set up the post shells for the new ARCs I got this week.
Saturday, I'm out of sorts. Sometime after I went to bed, Lulu peed on the couch which she has never done, so I have that to clean up.  I'm tired, so tired. It's humid. I have a headache. I hate the way I see people treating other people. Black Lives Matter.  All week I have read way too much Twitter and Facebook. I'm still worried about COVID, maybe more so for the protesters. I am SO proud and encouraged by the protesters, though and thankful for all those in other countries also protesting.

Stacking the Shelves is hosted by Tynga's Reviews and Reading Reality.  These are the exciting ARCs I received this week (If you click on the cover, it will take you to the Goodreads entry):
Thanks to the Goodreads giveaway, and Harper Audio.
(If you click on the cover, it will take you to the Goodreads entry)
The Agatha Christie audio is a Chirp deal and Lost Hills was an Audible daily deal.

Now the really scary one. This is all the Kindle and Audible freebies I grabbed this past week. You can see why I need to do Thrifty Thursday to be sure I read a few at least one each month.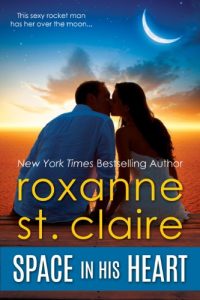 I really meant to cut back on freebies BUT  they are free so I guess that won't be happening.

I'm not including things like reviews posted or upcoming as they are always in the right sidebar. And, my challenge status is also there.
If you like this and want to see me do the Sunday post, as often as I can manage, leave me a comment and let me know.
Anne
Latest posts by Anne - Books of My Heart
(see all)