The Sunday Post is a weekly meme hosted by Kimberly  @ Caffeinated Reviewer. It's a chance to share news~ A post to recap the past week, and showcase books and things we have received.

Stacking The Shelves is also a weekly meme hosted by  Tynga's Reviews and Marlene from Reading Reality.  It's all about sharing the books you are adding to your shelves, may it be physical or virtual. This means you can include books you buy in physical store or online, books you borrow from friends or the library, review books, gifts and of course ebooks!
---
Don't forget to look at my giveaways on the right sidebar.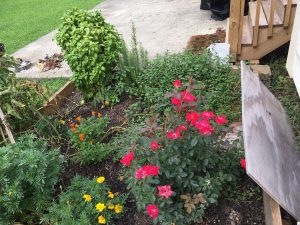 Sunday started off cooler with a misty rain.  I didn't sleep much Saturday night but I did finish both my book and my audio book.  I finally picked the last of the chard and made my favorite chard recipe which took about 3 hours.  I didn't want to do it time wise but the chard was starting to die with the heat.  I grilled steak and salmon to have with it for dinner.  I do love the roses and basil are doing so well.
My mom is in a nursing home in Iowa.  She doesn't hear well, so phone calls are more for her to talk to us.  They are isolated and can't have visitors.  So she is staying well.  Every week I take parts of this Sunday Heart-to-Heart  including photos to create a letter for her which my daughter and I hand-write notes on it also.    So at least she gets a weekly letter from us.  She called Monday morning and I confirmed she is getting them. She says my daughter is the only grandchild (of 4) who writes to her. When I was in college, I was the only grandchild (of 13) who wrote every week to my grandmother (Mom's mother).  I know they appreciate it.
Monday was the first day of classes in the new college term for my daughter, online.  Another one of the daylilies I planted last month bloomed!   I was trying to do the garden design.  I needed to work on a grocery order for this week.  I called about my daughter's Rx which needed a prior authorization. I spent way too long distracted on Facebook and Twitter.  I wanted to get out in the yard but then we had a downpour.  I went to pickup my daughter's Rx and then worked out the garden design.  I wanted to go to bed early since Tuesday was supposed to be nice and I had a lot I want to do, but I accidentally read my whole book until 3 am.
Tuesday, I slept later than I wanted but got right to work.  It was a nicer day.  I prepped the garden areas for the new flowers, pulled weeds and mowed the back yard.  The package with another SDB iris and two daylilies was supposed to arrive Monday but hasn't shown up yet.  I did plant the SDB iris that arrived last week and the bed is ready when the other items get here.
Wednesday, I had to go out to the pharmacy which isn't drive through. Then I finally called to cancel my hotel for DragonCon in Atlanta. I made this reservation last November and normally don't purchase travel insurance, but it was $600 so I did. Fortunately, I didn't even have to file a claim, they just refunded it.  So sad, I went to DragonCon in 2017 and it is an amazing event. They are doing a virtual event this year.
Then since the plants didn't arrive and it rained again.  I watched the first 2 nights of the Democratic convention, followed by the first full month of sleep I've had in months.  I haven't watched any Dem convention before. I haven't watched a Republican one in years.  What struck me is how it was diverse, inclusive and kind.  They weren't Rah-Rah, we're the best. They said hey not everything is great but we have solution plans, and they include all the people, even if you don't vote for us.
Thursday I got my Aldi instacart.  It was a beautiful day with a north wind (finally). Another daylily bloomed.  It's exciting because I didn't expect ANY to bloom this year since they are just planted. I kept waiting and finally my plants arrived Friday night after dinner. Friday, I finished up some more of my desk organizing which had me do a quick project that has been ignored for a year.
I'm getting excited to listen to audio while I start setting up all my post shells for 2021 for ICYMI and Sunday posts at least, maybe Thrifty Thursday and Library Love also.   Right now, I'm working with Michelle at Limabean Designs ( well not me, I suck at graphics) on the graphics for Top 10 of 2020 which will run December 21 -26. I hope you will all join us in this annual meme, for as many days or as few as works for you. I'll post more detail in November  but you can look at last year's posts under Top 10 on the Features menu. I love to see everyone's lists!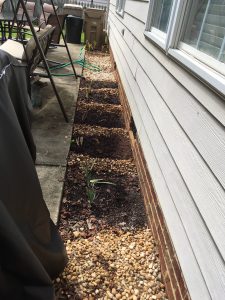 Saturday morning I planted the new plants but they sent me 5 daylilies instead of 2 so I may need to do some more preparation and expand the bed a little. They sent me 2 plants instead of 1 for the 2 daylilies I ordered and then added another daylily variety.   Both of the nurseries I got fall orders from sent me an extra plant so my garden design documentation had to be updated.   I was happy they sent me rebloomers.   I have a little space left in the south side bed between the house and patio.  I am considering Arabis caucasica "flore plena" (Rockcress), Iberis sempervirens (Evergreen Candytuft), Campanula Carpatica  (Carpathien Harebells) and Coreopsis Verticullata "Moonbeam"(Threadleaf Coreopsis). I have such a sunny yard here.   But for the shady back corner of the yard, I want to plant some rhododendrens or azaleas. I need to do some research on those.

Stacking the Shelves is hosted by Tynga's Reviews and Reading Reality.  These are the exciting ARCs I received this week (If you click on the cover, it will take you to the Goodreads entry):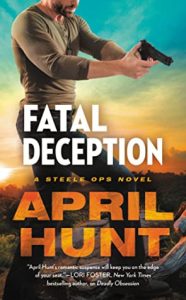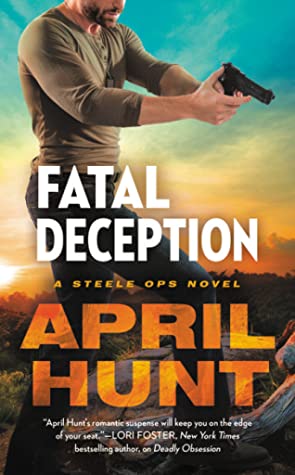 Thanks so much to Forever (Grand Central Publishing).
(If you click on the cover, it will take you to the Goodreads entry)
I decided I need this Audible Daily deal.    Then I found some I needed from the Audible 2-1 sale.

Now the really scary one. This is all the Kindle and Audible freebies I grabbed this past week. You can see why I need to do Thrifty Thursday to be sure I read a few at least one each month.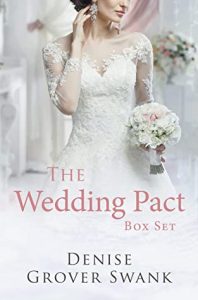 I really meant to cut back on freebies BUT  they are free so I guess that won't be happening.

I'm not including things like reviews posted or upcoming as they are always in the right sidebar. And, my challenge status is also there.
If you like this and want to see me do the Sunday post, as often as I can manage, leave me a comment and let me know.
Anne
Latest posts by Anne - Books of My Heart
(see all)