The Sunday Post is a weekly meme hosted by Kimberly @ Caffeinated Reviewer. It's a chance to share news~ A post to recap the past week, and showcase books and things we have received.

Stacking The Shelves is also a weekly meme hosted by Tynga's Reviews and Marlene from Reading Reality. It's all about sharing the books you are adding to your shelves, may it be physical or virtual. This means you can include books you buy in physical store or online, books you borrow from friends or the library, review books, gifts and of course ebooks!
---
Don't forget to look at my giveaways on the right sidebar.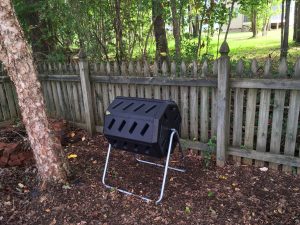 Sunday was spent mostly spent blog visiting and with COYER book club. Monday, I was trying to get some outdoor projects in before the rain. I did find all the pavers and bricks in the back yard and move them to the corner where I am planting the shade plants to use as a border. I raked up the leaves into a pile. I got the new compost bin filled with leaves and kitchen scraps. Then I did some digging in the shady corner, which since it is rock was terribly hard work and not all that successful.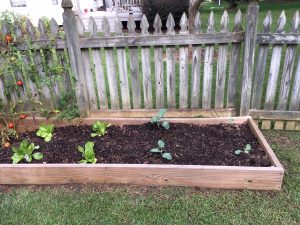 Tuesday, it was supposed to rain but it pushed off until evening, so it was much easier to get out all the garbage, recycle and yard waste. I trimmed a bunch of bushes and tree limbs over the driveway to fill up the yard waste. I had cancelled my Kindle Unlimited because I didn't want to pay $9.99 a month. I was sad and looked for a deal by googling online. I found one with 6 months for $29.97 which is half price and snapped it up.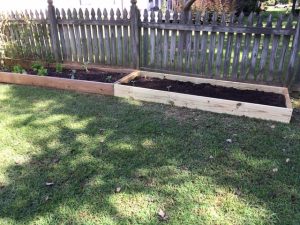 Wednesday with the rain ended for a few days, it was back to outdoor projects starting with the garden bed expansion. The yard was very muddy and I turned into a mudball after raking leaves, putting leaves and dirt into the bed expansion. I dug out more of the shady corner but that rock and clay is tough going, but it was a bit easier after the rain. I did get the broccoli planted in the garden expansion.
Thursday, it's October! I had the new month activities to do. The weather continued to be gorgeous. I'm behind reading so I am writing my post the day before – ugh. One of the neighbors is ordering Biden signs for the neighborhood so I'm getting one. I planted the spinach today. There was more work on the gutters and patching cracks in the siding. And more digging in the shady bed.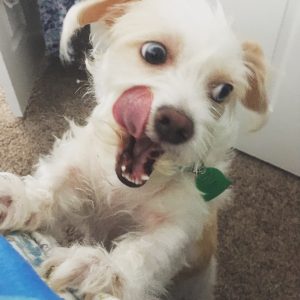 Friday, my daughter had a chiro / massage appointment. Then I picked up takeout for us. After lunch, my daughter, her dad and Lulu went for a walk. The weather has been gorgeous. Then Lulu took her nap. Shameless.
Saturday, the weather continued cool and sunny. It should be around 70F (68C) all week with no rain predicted. I did a lot of review setups.
---
I finished the 3 books for my Series in a Month Challenge! I had odd parts of the series remaining- books 2,4, and 5 (which is releasing in October)
The Wyoming Cowboy series by Jessica Clare
4 – The Cowboy Meets His Match
---
September Reading: I had an outstanding reading month. I managed to read 32 books. Audiobooks continue to help me read more. Some count for more than one challenge. I listened to 14 audiobooks, read 8 library books, 23 COYER reads, and 5 books which I already own.
All Library books (including ones not reviewed on the blog) 2020 Library Love Challenge
---
Bookish Resolutions update: I've not had a great year with breaking down my tasks. I read many library books I just wanted to read, however. I created post shells as I got ARCs. I'm still just getting started on the Library Love emails but it is interesting to do.
I did manage to read 5 books I own (goal is 3 per month):
Broken World by Kate L. Mary
Run by Gillian Zane
SHFT by Gillain Zane
Silence Fallen by Patricia Briggs
Hounded by Kevin Hearne
---

Stacking the Shelves is hosted by Tynga's Reviews and Reading Reality. These are the exciting ARCs I received this week (If you click on the cover, it will take you to the Goodreads entry):
Thanks so much to Berkley Romance.
(If you click on the cover, it will take you to the Goodreads entry)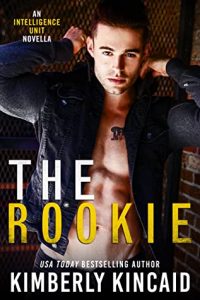 I had some promotional credits from Amazon so I pre-ordered this one from Kimberly Kincaid for 99¢. Then there was the Stranger Diaries as an Audible Daily deal for $4, another Daily deal Brave Girl, Quiet Girl for $3.

Now the really scary one. This is all the Kindle and Audible freebies I grabbed this past week. You can see why I need to do Thrifty Thursday to be sure I read a few at least one each month.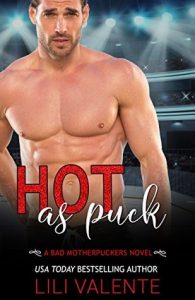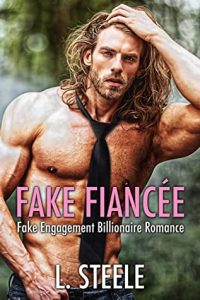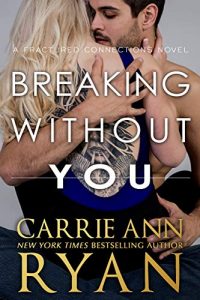 I really meant to cut back on freebies BUT they are free so I guess that won't be happening.

I'm not including things like reviews posted or upcoming as they are always in the right sidebar. And, my challenge status is also there.
If you like this and want to see me do the Sunday post, as often as I can manage, leave me a comment and let me know.
Anne
Latest posts by Anne - Books of My Heart
(see all)