The Sunday Post is a weekly meme hosted by Kimberly  @ Caffeinated Reviewer. It's a chance to share news~ A post to recap the past week, and showcase books and things we have received.

Stacking The Shelves is also a weekly meme hosted by  Tynga's Reviews and Marlene from Reading Reality.  It's all about sharing the books you are adding to your shelves, may it be physical or virtual. This means you can include books you buy in physical store or online, books you borrow from friends or the library, review books, gifts and of course ebooks!
---
Don't forget to look at my giveaways on the right sidebar.
Sunday I just had more of a lazy day with blog visiting and cooking and laundry.  The weather continues to be fabulous so I really have to get out in the yard again. Sadly, what I was pulling thinking they were weeds is the very expensive grass I planted on that bare patch in the front yard!  So I'll have to do another round of that and I spent a month watering it daily too!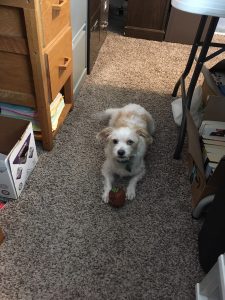 Last night I broke down and turned on the heat. So Monday started more comfortably and I was willing to get out of bed.  I started by handling all my computer stuff. Then I responded to an IRS notice on my daughter's taxes for 2019.  After writing a review, the day had warmed up a bit and I could get to work outside.  I mowed the lawn, pulled weeds, dug more clay and rock. I planted the azalea. Everything was going well until dinner when my daughter said her phone wouldn't charge. We looked up some stuff on the Internet; I talked to Apple support. Then it was so late and I was tired so I just made a short list of things to research in the morning.
Tuesday was a messy day. I talked to a bunch of places with question about new batteries and new phones. The cheapest and quickest option was to get a new battery at Batteries Plus for $50.  Luckily that worked!    Also my lovely neighborhood friends installed the Biden/Harris sign on my lawn while I was making calls.  Wednesday, I slept late and then read for a bit (until I finished my book).  I did get the camelia planted, and used the power washer to clean off the paver stones to go around that bed. I watched the debate which had me too keyed up to get to sleep early.
Thursday was another gorgeous day, around 80.  We got a farm box so veggies are for dinner.  We got the shady corner all planted with the stones around it.  Azalea (spring bloom) on the left, Camelia (fall bloom) on the right with annual pansies in the middle.   I fenced off one quarter of the back yard to spray with weed killer and I did about half the front yard.   After dinner, my daughter and her dad went to Dollar Tree for some craft supplies. I called Lulu to come upstairs with me but she whined and whined.  She would settle down for a while, but even when I was petting her she whined.   When they came back, she ran downstairs and finally got her walk.  No going out the front door unless you are taking her for a walk!
Friday was cloudy and cooler.  I had a headache so I didn't get going as much on projects.   Later in the day, we did manage to complete Lulu's monthly nail trim torture session.  I went to bed about 11 and decided I really had to start reading this eARC, which if I had started any day previously this week would have been a good idea, after reading only a couple pages, I didn't look up until I finished it at 4:48am.
Saturday, was the start of 3 days of rain so I will go back to the baby quilt I am making.  Earlier in the week, we got out the power washer I bought on sale last fall and got it together to use on the paver stones for the shady bed.  Then we tried it on the concrete patio – wow – it made a difference.  The rainy weather is also a great time for making comfort food like chicken pot pie, chili and the like.   I made mini-cheesecakes with fresh raspberries for dessert.

Stacking the Shelves is hosted by Tynga's Reviews and Reading Reality.  These are the exciting ARCs I received this week (If you click on the cover, it will take you to the Goodreads entry):
Many thanks to Harper Audio, PRH Audio, Berkley Romance, and Grand Central Publishing.
(If you click on the cover, it will take you to the Goodreads entry)
I used 2 credits to get a coupon.
I got this Audible Daily deal for $4.    Then I got the next Iron Druid Chronicles audio for a credit.

Now the really scary one. This is all the Kindle and Audible freebies I grabbed this past week. You can see why I need to do Thrifty Thursday to be sure I read a few at least one each month.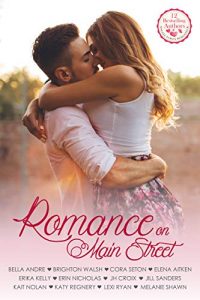 I really meant to cut back on freebies BUT  they are free so I guess that won't be happening.

I'm not including things like reviews posted or upcoming as they are always in the right sidebar. And, my challenge status is also there.
I appreciate your comments so much.  Thank you for reading my blog.
Anne
Latest posts by Anne - Books of My Heart
(see all)