The Sunday Post is a weekly meme hosted by Kimberly  @ Caffeinated Reviewer. It's a chance to share news~ A post to recap the past week, and showcase books and things we have received.

Stacking The Shelves is also a weekly meme hosted by  Tynga's Reviews and Marlene from Reading Reality.  It's all about sharing the books you are adding to your shelves, may it be physical or virtual. This means you can include books you buy in physical store or online, books you borrow from friends or the library, review books, gifts and of course ebooks!
---
Don't forget to look at my giveaways on the right sidebar.
Sunday, brought the expected rainy and cold.  I got 2 Instacart orders. One from Sprouts (new to me) and one from Wegmans (once before). Both places have odd gluten-free items not available elsewhere.  I got a bunch of treats to fill the freezer like donuts, onion rings, potstickers and pizza.  I also got Yasso bars in many flavors based on Berls mention of them.  They're pretty good.  For dinner, I'm planning a Thanksgivingesque meal of rotisserie chicken, green bean casserole and creamed corn, and lemon cupcakes.  I wanted apple pie (but that was out of stock).   I scrubbed out the jewelry armoire and we are now getting ready to figure out how to get it into the house.  It's heavy and we aren't sure how it will make the turn on the stairs.
Monday was chilly enough I focused on inside work. We got down to near freezing at night.  Tuesday I was doing some yard cleanup with the better weather. I made some doctor appts for my daughter.   I started figuring out the placement of the command velcro for the tapestry hanging in her room and sewed strips on the tapestry.   I watched a lot of nail-biting election returns, feeling overwhelmed, not knowing how people can vote for a liar, bully, serial adulterer / rapist, who owes someone $400 million dollars and doesn't honor his oath to uphold the Constitution. I didn't sleep well.
Wednesday, I was awake early so I read a little bit but then I took my daughter to her doc appt and we picked up some more command velcro stips curbside at Joanns.  I brought my computer to try to register her for Spring classes ( which of course was the same time as her doctor appt) but my computer acted really strange and I never even got to try to connect to wifi. I was in the car outside McDonalds.   When I got home, I reset it up on my desk and it still misbehaved.  It's like all my history / passwords and stuff are gone.  It took me over an hour to get in and register her classes but over 3 hours of setting some things up again.  A few things still aren't working. It's frustrating.   We did move the jewelry armoire inside the front door and I hired moving guys for tomorrow to move it upstairs.   The moving van and moving guys are adding $200 to the cost of what was initially a $25 furniture.  So it's a good thing we got it inexpensively.   I finished sewing all the velcro on the tapestry.
Thursday  was another doc appt.  We didn't want to go in but they required it to refill the prescriptions for the dermatologist.   Then I finally got my Penzeys order picked up, and had the air pressure checked in my car tires.  The moving guys were on time and did a terrific job of getting the armoire up to her room.  Last night, her dad helped her hang the tapestry over her bed. I think it looks great. My daughter and I took Lulu for a walk on the 2 mile loop in our neighborhood. We saw turtles and a pretty purplish plant.  Does anyone know what this is? – it sure grows well. Lulu led the way.It was mid 70s and we were hot by the time we got home. Lulu found her one of her usual places to rest.
I ate a quick lunch and headed out on the Harley for its annual inspection. On the way home, I picked up my daughter's prescriptions.  And finally, the peonies came! They were shipped Fedex 10/21 from OH and just got here NC on 11/5.
So Friday started with a call from my brother telling me our 93 year old mother has Covid.  She is in another state and I haven't seen her for a year.  She does seem to be asymptomatic so far, and her blood oxygen level is 98%.  I am still worried.  Another guy (younger than me, older than my brother) who went to our small town school had covid in April, "got over it"  and is now having more issues.  One of my neighbors has had it for a month with a fever. He's not sick enough for the hospital but not well.
Friday was another gorgeous day. I got a Sam's Club Instacart.  Then I was finally able to do some blog comment responses and review writing.  Ashley (Nosegraze) helped me solve the inexplicable problem of my own blog thinking I was a spammer, even when I was logged into the blog. Yeah that's the kind of week it is.  I finished the planting and most of the landscape fabric.   It got dark and I ran out of little stakes.
Saturday, just another beautiful day in the neighborhood. BIDEN / HARRIS!  We have the first woman as vice president of the US!! I got sidetracked watching celebrations on Twitter.  The landscape fabric was finished along with another round of watering the new plantings. Then the bushes got trimmed up a bit.  I mowed the lawn.  The spinach is growing very slowly.  Something is eating the foliage of the broccoli and one of the lettuce plants. Lulu and I sat on the patio swing and watched the neighbor's fire pit. One more trip to Home Depot for new boxes for the outdoor electric outlets and since the Ryobi Dustbuster I love just dropped from $79 to $59, I bought a new one and took it back immediately with the receipt for the $79 one from 6 weeks ago.  I still love it and recommend it.  After dinner, I cleaned the jewelry armoire so that project is complete and ready for use. Then I read the 97 blog updates on Feedly which have collected over the last few days while I've been busy.
---
!!! OK  I finally plotted out the two series I had narrowed it down to for the Read-along on the calendar.   I'll do a regular post / announcement in December but I have finally decided!!!
2021  Psy-Changeling series by Nalini Singh   (new to me)
2022  Night Huntress by Jeanienne Frost  (reread)
2023  Iron Druid Chronicles by Kevin Hearne  (new to me)
2024  Harry Dresden series by Jim Butcher (reread)
I really appreciate everyone who voted and helped me with the decision.  If you are interested in reviewing one of the Psy-Changeling books as part of the Read-along, please let me know.  I'll be contacting some of my regular helpers to see if you are interested.
---

Stacking the Shelves is hosted by Tynga's Reviews and Reading Reality.  These are the exciting ARCs I received this week (If you click on the cover, it will take you to the Goodreads entry):
NOTHING.
(If you click on the cover, it will take you to the Goodreads entry)
NOTHING.

Now the really scary one. This is all the Kindle and Audible freebies I grabbed this past week. You can see why I need to do Thrifty Thursday to be sure I read a few at least one each month.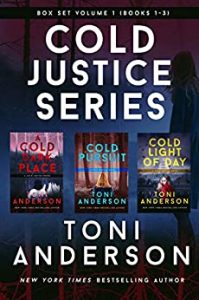 I really meant to cut back on freebies BUT  they are free so I guess that won't be happening.

I'm not including things like reviews posted or upcoming as they are always in the right sidebar. And, my challenge status is also there.
This has been a real week of ups and downs. Some really great things happened and some worries remain.  How was your week?
Anne
Latest posts by Anne - Books of My Heart
(see all)