The Sunday Post is a weekly meme hosted by Kimberly  @ Caffeinated Reviewer. It's a chance to share news~ A post to recap the past week, and showcase books and things we have received.

Stacking The Shelves is also a weekly meme hosted by  Tynga's Reviews and Marlene from Reading Reality.  It's all about sharing the books you are adding to your shelves, may it be physical or virtual. This means you can include books you buy in physical store or online, books you borrow from friends or the library, review books, gifts and of course ebooks!
---
Don't forget to look at my giveaways on the right sidebar.
Sunday, I tried to relax and get around to blogs.  The COYER book club was awesome with more people!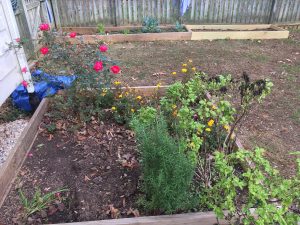 Monday, I reviewed the deals available to finish up with any shopping. I confirmed my daughter's medical appts this month. I had our prescriptions mailed to us.  I started putting together the list of questions to ask when I call places for Mom.  I began adding winners and emailing them for the blogaversary giveaway. After the wind and rain last night, the back yard is covered in leaves again.
Tuesday, my daughter actually got up early so I lazed in bed and read books.  When I got up there was so much I wanted to do all at once. I was still picking winners and giving prizes for the blogaversary.  I picked more of the herbs and lettuce and covered the broccoli as it will hard freeze tonight.
Wednesday,  I spent most of the day working on gathering and organizing data to make calls on places for Mom.  It's another night where I needed to cover plants for freezing. Lulu's outside water bowl was frozen. The impatiens in my front planters keep blooming!  They were supposed to die when it got cold so I could plant the pansies I got in September.  And I got my Blood Heir by Ilona Andrews eARC!!!! I updated my challenges for November, finished visiting Sunday posts and started catching up on Feedly.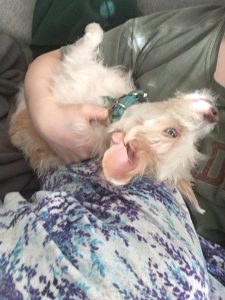 Thursday, my daughter had a doctor appt so we had to leave the house.  We also got our favorite Chinese takeout and cupcakes from the gluten-free bakery we like.  I listened to an entire audiobook today between driving, waiting in the car during her appt and then when I got back doing chores and setting up posts for the 4 new ARCs I got this week.  I got myself a "Christmas" present of an Embarck DNA kit to find out Lulu's breed.  We took the sample which is easy but she didn't like it much.
My daughter wants to get a live Christmas tree which I haven't figured out yet.  I told her something like Lulu can help her decorate and she said no, Lulu is afraid of the ornaments.  I thought that was hilarious but it makes sense because she is afraid of the Halloween decorations.
Friday I got an Instacart order and a Butcherbox order. The weather was very nice. I made calls to resident homes having to leave messages.    I made calls to all 6 places on my list but had to leave messages or got no answers.  I noticed the neighborhood chef was making soup Potato and Leek and thought oh my daughter likes that.  So I got some but realized it also had sausage which she won't eat and had a broth base rather than cream, and kale.  So I enjoyed the delicious soup and she ate some Legal Seafoods clam chowder she likes. I heated a french baguette in the oven.  The tomatoes on the counter are all red now. The last of season.
Saturday I spent the morning reading. Somehow in the last 24 hours I have broken 2 pairs of readers. I don't think I've broken any others this whole year. It was nicer outside than I expected. I pulled some weeds while Lulu enjoyed the yard. I talked at length with a consultant guy about places for Mom in this area.  Then before it got dark, I quickly took Lulu for a walk. Afterwards I covered plants as it will freeze again tonight.  The basil died this week.  The rosemary  and broccoli are still ok. I listened to an audio while doing some more setup.  After dinner, I tried to catchup on Feedly.  I have all the Blogaversary  physical prizes packaged for a trip to the post office this week.
---

Click the banner to go to the announcement post.   I'm excited to get started!
---
November Reading:  I had another good reading month.  I managed to read  28 books. Audiobooks continue to help me read more. Some count for more than one challenge.  I listened to  10 audiobooks, read 7 library books,  16 COYER reads,   and  11  books which I already own.  I also read 8 books for HoHoHo Read-athon.
All Library books (including ones not reviewed on the blog)  2020 Library Love Challenge
---
Bookish Resolutions update:    I created post shells as I got ARCs. I've done a LOT of blog ahead during November to prepare for 2021 posts.
I did manage to read  11 books I own (goal is 3 per month):
Ruth's First Christmas Tree by Elly Griffiths
A Gathering of Shadows by VE Schwab  (audio)
Trackers by Nicholas Sansbury Smith
A Conjuring of Light by VE Schwab  (audio)
Keegan by Lori Wilde
The Hunted by Nicholas Sansbury Smith
Special Delivery by Lauren Blakely
Christmas with a Spy with Cynthia Eden
Studmuffin Santa by Tawna Fenske
Tease Me, Baby by Katie Reus
Mistletoe Me, Baby by Katie Reus
---

Stacking the Shelves is hosted by Tynga's Reviews and Reading Reality.  These are the exciting ARCs I received this week (If you click on the cover, it will take you to the Goodreads entry):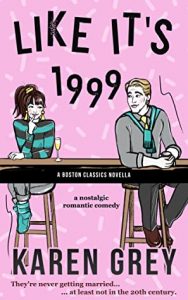 Huge thanks to PICT tours,  Elizabeth Hunter,  Nancy Yost Literary Agency,  Tantor Audio, Houghton Mifflin Harcourt,  DAW Books, Karen White. 
(If you click on the cover, it will take you to the Goodreads entry)
I didn't think I would find any but ended up with 5 from the Audible cyber Monday sale.

Now the really scary one. This is all the Kindle and Audible freebies I grabbed this past week. You can see why I need to do Thrifty Thursday to be sure I read a few at least one each month.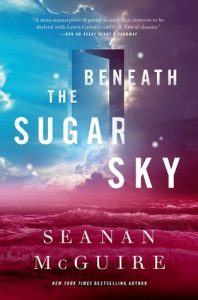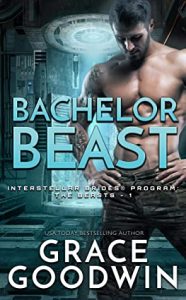 I really meant to cut back on freebies BUT  they are free so I guess that won't be happening.

I'm not including things like reviews posted or upcoming as they are always in the right sidebar. And, my challenge status is also there.
In December, I don't take as many ARCs and I just try to catchup on a few old ones and read some library books I want to read.  Later in the month, I will do the COYER RAT to get ahead with some 2021 ARCs.    What are your December reading plans?
Anne
Latest posts by Anne - Books of My Heart
(see all)