The Sunday Post is a weekly meme hosted by Kimberly  @ Caffeinated Reviewer. It's a chance to share news~ A post to recap the past week, and showcase books and things we have received.

Stacking The Shelves is also a weekly meme hosted by  Tynga's Reviews and Marlene from Reading Reality.  It's all about sharing the books you are adding to your shelves, may it be physical or virtual. This means you can include books you buy in physical store or online, books you borrow from friends or the library, review books, gifts and of course ebooks!
---
Don't forget to look at my giveaways on the right sidebar.
Sunday was a good day of blog visiting and COYER book club planning for 2021.   I worked on my Top 10 posts for next week.  I made sure before the COYER meeting I got outside because it was a gorgeous 68F (20C) and I used the leafeater to get up all the loose leaves in the backyard. It also makes it much easier to find poop.  I also started putting my Audible library into collections, mostly by genre.   I made some recommendations on the COYER book club events.
Monday, I did some classifying of things on my Goodreads shelves.  It was cold and rainy all morning so it was a challenge to get Lulu to stay outside long enough to go. I figured out two more walking routes in our neighborhood.  I made another batch of her food.  We got Soy-garlicky chicken bowl with veggies over rice vermicilli from the neighborhood chef. My daughter took her first final today. She thought it was hard.
Tuesday, I had a long phone call with my brother about the options for Mom.   We narrowed things down and divided out our remaining information calls. I updated our shared Google sheet with all the info. Wednesday is a quarterly call with her current care team to report on her status.  I put dinner in the oven and took Lulu out for a walk.  I stayed up too late reading a book.
Wednesday, I got an Instacart from Food Lion.  It rained all day so it was challenging to get Lulu to go out. I made my daughter's favorite Chicken Pot Pie and she had her last final. My brother fell asleep so we missed the quarterly care call for Mom.  Between not having enough sleep, the rain, waiting around for the call,  I felt unproductive and stressed. Oh and my computer had a bunch of Google Not Responding where I had to wait as long as 15 minutes for the screen to be available.  I did some scans and a reboot and it was all set.
Thursday was a better day with sunshine and getting to work on things.   I did sleep later to catch up and so did my daughter.   I wrote some reviews.  Lulu and I took a late afternoon walk on a longer route.  I made another batch of Lulu food while we made homemade pizzas for dinner.   I used ground chicken, brown rice, spinach and carrots.  I put in one sliced mushroom left over from my pizza.  Well those dastardly mushrooms were still in the bowl after she ate all her food, including every speck of rice.  I did see her eat one of them later but most were there the next morning!  I shopped the Audible sale. I had to ask about my coupon from the Black Friday sale.  I always have to ask; I never get it automatically.
Friday I wanted to do so many things and I still had the main things on my list from the beginning of the week. Sigh. I decided I needed to split my shopping for next week into 2 orders from 2 places to get the things we want.  I would get the specialty gluten free items from Sprouts and the general veggies, milk, etc from Aldi.   So I decided to get the Sprouts order today.  I took Lulu on another walk on the hilliest route.
Saturday I tried to get up early so I could get to tasks on my list all week. I worked all day on post setups including Top 10 and new ARCs. I made chicken noodle soup and mini cheesecakes.  I still have a couple top 10 posts to finish . I've been trying all week to work on the Read-along posts and quilting with no success.
---

Stacking the Shelves is hosted by Tynga's Reviews and Reading Reality.  These are the exciting ARCs I received this week (If you click on the cover, it will take you to the Goodreads entry):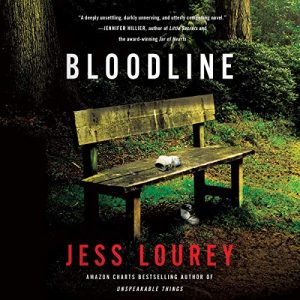 My grateful thanks to Houghton Mifflin Harcourt / Mariner Books, St. Martin's Press, Berkley Romance,  Tantor Audio,  and Brilliance Audio.
(If you click on the cover, it will take you to the Goodreads entry)
These were $5 each in the Audible sale and I had a $5 coupon.  I went mystery / thriller all the way.  I had many others on my list but found I could get them at the library or through Kindle Unlimited rather than buying them.

Now the really scary one. This is all the Kindle and Audible freebies I grabbed this past week. You can see why I need to do Thrifty Thursday to be sure I read a few at least one each month.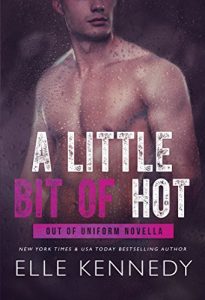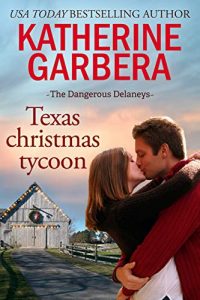 I really meant to cut back on freebies BUT  they are free so I guess that won't be happening.

I'm not including things like reviews posted or upcoming as they are always in the right sidebar. And, my challenge status is also there.
I wish everyone a happy week with peace and joy for whatever holidays you celebrate!
Anne
Latest posts by Anne - Books of My Heart
(see all)