The Sunday Post is a weekly meme hosted by Kimberly  @ Caffeinated Reviewer. It's a chance to share news~ A post to recap the past week, and showcase books and things we have received.

Stacking The Shelves is also a weekly meme hosted by  Tynga's Reviews and Marlene from Reading Reality.  It's all about sharing the books you are adding to your shelves, may it be physical or virtual. This means you can include books you buy in physical store or online, books you borrow from friends or the library, review books, gifts and of course ebooks!
---
Don't forget to look at my giveaways on the right sidebar.
Sunday,  my daughter never got up yesterday. I was reading late last night which is usual, but the book was so good, then I couldn't sleep.  I was worried about her.  I was happy to visit blogs and enjoyed the FB chat.  I tried something new for brunch.  I made a new pan-cakes in a sheet pan.  I put it into two small pans so I could do blueberry for me and chocolate chip for my daughter.  (She got up very early since she slept around the clock yesterday).
Monday, I really worked a lot of chores today.  It felt good to get to them.   It's a doctor week, one of us have an appointment every day.  I had sent information to verify our income for insurance and they wanted more with the deadline tomorrow, so I gathered up more and uploaded it to them  I haven't done my 2020 tax return.  The final piece needed just became available this past week.
Tuesday, I woke up after only 4 hours, was up a couple hours, then slept for 3 more for a total of 7 hours.  That is how it is going more often than not these days.  I did see the healthcare accepted my documents so we have our healthcare this year. My daughter had her visit with our new primary care doctor.  It's the most beautiful day but I'm not having a good pain day.
Wednesday,  today was mostly a better day.  I got a few chores.  The weather was gorgeous.  I had my first appt with the new primary care doctor.  She said she though my issue was IT band (Iliotibial).  Treatment is rest, sleep, massage, medicine like ibuprofen and some stretches.   So I have been doing all the things. It normally lasts 4-8 weeks. I'm in week 9.   It's funny because I think all the walking may be what triggered it.   I felt so good I actually got the main floor vacuumed which I've wanted to do for months.  But then I went outside and sat on the swing with Lulu and that hurt a lot.  It took a half hour to get past that pain.  As usual I was up too late, so I only slept about 5 hours.
Thursday,  not the best pain day, I had to lay down again after showering to rest and stretch.  We had chiro and massage in the afternoon. I chose not to do the chiro adjustment because our regular one was out of the office.   The weather is great.  We both rested before dinner.   I started using ice more than heat to try to reduce any inflammation.  Although with the quantity of ibuprofen I take I don't know how I could have any inflammation.   I wanted to go to sleep early but instead read two books. So only about 4 hours of sleep.
Friday,  my daughter had her video visit with the gastro specialist and we ended up with an early morning appointment which had us both struggling to get up. The doc is changing her medication and wants to meet again in 2 weeks but the earliest appt she has is April 9.  I had a Sam's Club Instacart and they had trouble with my member card but figured it out. It hasn't changed so I don't understand it.
Saturday I woke up at 8am after a full 8 hours of sleep!  I read for a bit and then slept 2 more hours.  We went out to pickup at the pharmacy.  Then I grilled out and steamed veggies for lunch.  I also finally got to baking Monster cookies (PB, choc chip, raisin, M&M, oatmeal cookies).  I had a 2nd load of laundry going and the dishwasher before I finally got to the office.  Gorgeous weather too.  There's another SDB iris blooming. I need to do yard work but right now I can't.   I'm looking forward to COYER Book Club today.  And next week no appts so we can stay home!
---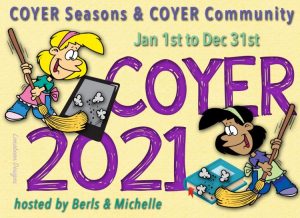 I am taking a low-key approach to COYER and most challenges this year.  COYER is my favorite though.  COYER is being divided into 4 seasons (of unequal length)  and different rules for each season.  COYER  Spring is four months and still mostly strict rules, so I'm going to go for almost 3 books a week or 50 books.
If you want to join COYER Seasons (Spring) or COYER Community (this is where the Read-along facebook chats are)   check out all the details HERE.
---

Stacking the Shelves is hosted by Tynga's Reviews and Reading Reality.  These are the exciting ARCs I received this week (If you click on the cover, it will take you to the Goodreads entry):
My thanks to St. Martin's Press,  and Brilliance Audio.
(If you click on the cover, it will take you to the Goodreads entry)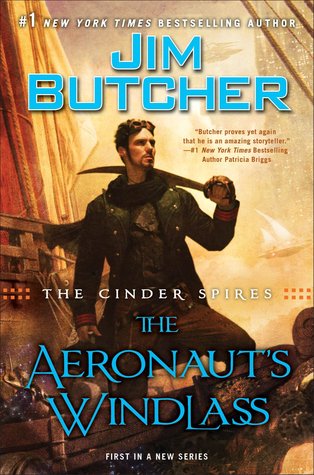 I own an ARC of this which I got autographed at DragonCon but since the Kindle version was on sale I bought it.

Now the really scary one. This is all the Kindle and Audible freebies I grabbed this past week. You can see why I need to do Thrifty Thursday to be sure I read a few at least one each month.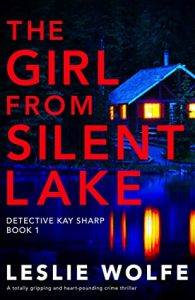 I really meant to cut back on freebies BUT  they are free so I guess that won't be happening.

I'm not including things like reviews posted or upcoming as they are always in the right sidebar. And, my challenge status is also there.
Hello March!  Hopefully we will get more sun than rain because it has rained a lot this winter here.  But I'm pretty sure we will be having warmer temperatures now.  Is it getting more spring-like where you are?
Anne
Latest posts by Anne - Books of My Heart
(see all)