The Sunday Post is a weekly meme hosted by Kimberly  @ Caffeinated Reviewer. It's a chance to share news~ A post to recap the past week, and showcase books and things we have received.

Stacking The Shelves is also a weekly meme hosted by  Tynga's Reviews and Marlene from Reading Reality.  It's all about sharing the books you are adding to your shelves, may it be physical or virtual. This means you can include books you buy in physical store or online, books you borrow from friends or the library, review books, gifts and of course ebooks!
---
Don't forget to look at my giveaways on the right sidebar.
Sunday was not too bad with pain (3) and busy with blog visiting and the Facebook chat for Mine to Possess.  I was so happy to have the elusive KC join us since it was her review.  I was also ordering a few deals from the Gluten free festival (online) which ended today.  My ex has been busy with putting in the new furnace filters,  making the pantry doors slide easily, cleaning out the gutters, taking down the outside Christmas lights, and picking up lawn / garden supplies.  I made breakfast for dinner with bacon, and blueberry pancakes.
Monday was also a good pain (1-2) morning. I feel like I don't do anything these days.  But within an hour I fed Lulu and took her out, unloaded and reloaded the dishwasher, hand washed a few dishes, started a load of towels in the washer, got out chicken thighs to thaw for making Lulu's food, trimmed all Lulu's toenails,  washed a bunch of plastic hangers we got through the Buy Nothing FB group,  unloaded / sanitized and put away an Aldi Instacart order,  and moved the towels to the dryer.  I had a lot of computer stuff to do this afternoon.   The ex got the flower / herb garden weeded, turned over and added our compost. He also got the compost set up in its new sunny spot between gardens.  I was able to manage dinner grilling chicken and veggie kebobs with peppers, onions, mushrooms and pineapple.   My daughter got a perfect score on her history test.
Tuesday was another (1-2) pain morning.   I had reviews to write. It was drizzly so not much outside happened.  Wednesday was also a pretty good (1-2) pain morning but it took me 2 hours to fall asleep last night so it was 3 am.   My stretches and management are working as long as I still limit moving around too much. I did more email cleanup.  My ex fertilized the camelia, gardenia and rhododendrons, and the shrub rose.  The he went to get the Walmart pickup order.  I edited and scheduled more blog posts.  Our first order of frozen raviolis from the gluten free festival arrived. I was also notified I won one of the giveaways I entered and will be receiving 2 mixes (~ $9 each). I got to choose and picked Chocolate Cake & Cupcake Mix and Pancake & Waffle Mix.
Thursday was mostly taken up with our chiro and massage appts.  The pain is definitely at a lower level.  It's also less often hip pain and now is sort of lower because I know how to stretch to put a stop to the hip pain. It's also more my hamstrings instead of my hip. I'm in a MOOD about reading so last week I had all of this week ready to go and this week I have nothing read for next week. Sigh.
Friday, I didn't get up quickly as it was rainy. My daughter had some trouble with her computer last night. We called the protection support plan we had.  Their first option was to wipe the drive and start from scratch and when they couldn't get that going (they think it's a virus of some sort where it freezes as soon as it boots up), then they want us to send it in which takes 10 days minimum.  She uses this for school.  The computer is just 2 years old.  She uses it for school.  She also has my 10 year old laptop which she uses for email, searches, etc mostly like an auxillary set of Windows.  She can do schoolwork on that but it is slower.   I'm going to have to work on it myself, and I haven't even had time to set up my new computer yet. I fixed a great dinner but then hurt too much to eat it.   That's the first time this week though. It took a few hours since the pain (5-8) now is in a different place and I don't know a stretch to relax it right away.  I did get my reading back on track today.
Saturday, the rain waited until after 5pm and it was pretty nice for most of the day.  I woke at a (1-3) but hurt after coming upstairs for awhile (5).  I did a bunch of computer work and prepped to work on her computer.  Overall a better pain week and I'm looking forward to book club tomorrow, even though I may not finish Addie Larue yet tonight.

Stacking the Shelves is hosted by Tynga's Reviews and Reading Reality.  These are the exciting ARCs I received this week (If you click on the cover, it will take you to the Goodreads entry):
Many grateful thanks to Brilliance Audio for so many things I want to read upcoming.
(If you click on the cover, it will take you to the Goodreads entry)
NOTHING.

Now the really scary one. This is all the Kindle and Audible freebies I grabbed this past week. You can see why I need to do Thrifty Thursday to be sure I read a few at least one each month.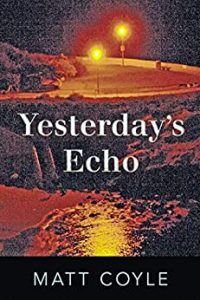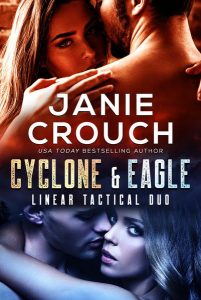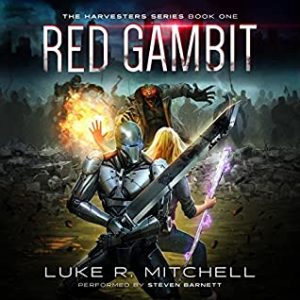 I really meant to cut back on freebies BUT  they are free so I guess that won't be happening.

I'm not including things like reviews posted or upcoming as they are always in the right sidebar. And, my challenge status is also there.
Anne
Latest posts by Anne - Books of My Heart
(see all)