The Sunday Post is a weekly meme hosted by Kimberly  @ Caffeinated Reviewer. It's a chance to share news~ A post to recap the past week, and showcase books and things we have received.

Stacking The Shelves is also a weekly meme hosted by  Tynga's Reviews and Marlene from Reading Reality.  It's all about sharing the books you are adding to your shelves, may it be physical or virtual. This means you can include books you buy in physical store or online, books you borrow from friends or the library, review books, gifts and of course ebooks!
---
Don't forget to look at my giveaways on the right sidebar.
Sunday, last night I made a quick dinner to avoid time for pain to build.  My ex planted the spinach and broccoli.  We also tried some things with my daughter's computer.  I made some progress.  Today is a nice sunny warm morning but it will storm later. I really enjoyed COYER Book Club where we discussed Uprooted by Naomi Novik, and The Invisible Life of Addie LaRue by VE Schwab.  I also finally got my new computer out of the box and plugged in to start charging.  I had a quick dinner plan which didn't require as much standing.
Monday, I didn't have pain unless I was standing when I first got up.  I had a GREAT facebook  message convo with COYER Book Club ladies about the ending of Addie Larue and the overall book.   I finished my book and audio so I have to start new ones today. UGH. I hate having to start new ones at the same time. My ex cooked under my directions and it turned out yummy.  It was a recipe I made up in my head for breakfast burritos. It took him twice as long and twice as many dishes as for me to make it but at least I didn't hurt.
Tuesday was busy with a Food Lion Instacart and some menu planning for the next week.  We also had carpet cleaners which was the first time anyone has been in our home since COVID started besides us.  The stairs and hall really needed it though. He wore a mask and did an excellent job.  Lulu was happy to hide under my desk and sewing table during the carpet cleaning. The standard dwarf beaded iris are really blooming now.  I shuffled around all my reviews to fit in another blog tour – Yikes.
Wednesday was supposed to be rainy, but not start until afternoon and warm. So I decided it was better to go to the garden center than wait for the sunny, very windy and cold expected the next couple days.  I had to go to 2 places but I was able to get the chard, butter lettuce and broccoli plants for spring planting.  The azalea in the front bed is blooming. Unfortunately, I picked up a basket of clean laundry which made my hamstrings on both legs scream right before dinner.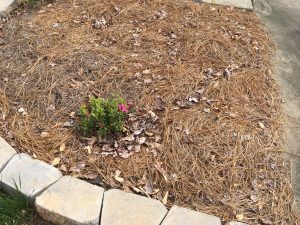 Thursday, I got a small Instacart order from Sam's Club.  My ex cut the vines and volunteers from around the back fence and did more flower bed weeding.   I had a bunch of reviews to write and new post shells to set up.  I rejuggled my April schedule based on what I have.  I was trying to get back into listening to audio which I've had trouble since I don't do as many tasks where I can listen anymore.
Friday,  I woke early and with pain even before I moved  It took me quite awhile to be able to do things.  I did do my kitchen stuff while listening but I sat down more while doing it.  Somehow I got through my office tasks, put away two orders of gluten free items which arrived and was able to stand long enough to make chicken and biscuits for dinner.
Saturday was a much better morning. The biggest difference I can see is I got 8 hours of sleep. That seems to help make a day with less pain.  I got going early and went out to look at the gardens. It's warming up and we'll do the rest of the planting this weekend – more broccoli, chard and butter lettuce.  I'm hoping we will fit in some snow peas also. I finally started setting up my new computer. I like the keyboard on it.   It connected to the Internet easily.  So hopefully this week I can load my data and start loading all my applications.  The most problematic ones will be transferring over iTunes library and my Microsoft office license I think.
We get our second vaccine shot this week!   This week is also Thrifty Thursday for those of you who want to link up.
---
I chose to read an ebook series from the library, The John Puller series by David Baldacci.  You can check out my reads on Goodreads, all easily read, and 5 heart reads for me.
---
March Reading:   I managed to read 30 books, in a very moody, bingey reading month.  Some count for more than one challenge.  I listened to 7 audiobooks, read 12 library books,  27 COYER reads, and 4 books which I already own.
All Library books (including ones not reviewed on the blog)  2020 Library Love Challenge
---
Bookish Resolutions update:
I did manage to read 4 books I own (goal is 3 per month):
Take Me Home by JH Croix
Just This Once by JH Croix
Marriage and Murder by Penny Reid
Becoming K-9 by Rada Jones
---

Stacking the Shelves is hosted by Tynga's Reviews and Reading Reality.  These are the exciting ARCs I received this week (If you click on the cover, it will take you to the Goodreads entry):
 Many thanks to Ace,  Montlake,   Crooked Lane Books and Harlequin/ Carina Press.              
(If you click on the cover, it will take you to the Goodreads entry)
I bought some books to get the $6 credit.  Then I purchased Dark Queen for a $1.99 deal (already own the audio).  True Dead was available for pre-order for only $1.99.
I found a couple things at the Audible sale.

Now the really scary one. This is all the Kindle and Audible freebies I grabbed this past week. You can see why I need to do Thrifty Thursday to be sure I read a few at least one each month.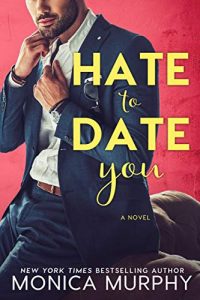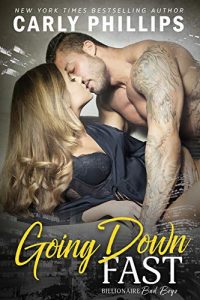 I really meant to cut back on freebies BUT  they are free so I guess that won't be happening.

I'm not including things like reviews posted or upcoming as they are always in the right sidebar. And, my challenge status is also there.
Happy Easter!
Anne
Latest posts by Anne - Books of My Heart
(see all)