The Sunday Post is a weekly meme hosted by Kimberly  @ Caffeinated Reviewer. It's a chance to share news~ A post to recap the past week, and showcase books and things we have received.

Stacking The Shelves is also a weekly meme hosted by  Marlene from Reading Reality.  It's all about sharing the books you are adding to your shelves, may it be physical or virtual. This means you can include books you buy in physical store or online, books you borrow from friends or the library, review books, gifts and of course ebooks!
---
Don't forget to look at my giveaways on the right sidebar.
Sunday, I did the usual blog visiting and continued on my renewed efforts to pickup, cleanup, and organize better.  I made lemon bars and my daughter got up in time for dinner! I'm really enjoying the clean floors in my bedroom and bathroom.
Monday, I managed to get going in time to take the car to have its recalls done and an oil change.  I knew I had a discount coupon I got mailed from this dealership when I moved into the area and I found it right before I left. It was for a free oil change / tire rotation!    I picked lettuce from the garden for lunch.  Two new daylilies are blooming plus coreopsis and the rose bush.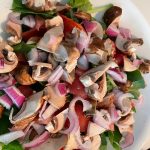 Tuesday, I wanted to get a lot accomplished.  There were a variety of house chores like laundry and dishes, and then lawn mowing, and the rescheduled mammogram.
Wednesday, I had my pap smear and OBGYN exam.    I really like the nurse and doctor  I have to say this was my best appt ever for this exam.  More daylilies are blooming, another iris and the gardenia.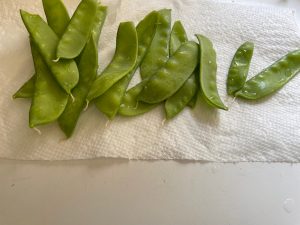 Thursday, I was so glad to have a day home.  My daughter's psychiatrist had called last week to reschedule ( in advance of her appt later in June).  It turns out she is leaving the practice so she wanted a final appt to determine the best fit for a new caregiver.  At least, we were able to do a telemedicine appt so we didn't have to leave the house.  I wrote some reviews and set up some additional posts.  I made a new dish (inspired slightly by Hell's Kitchen)  Seared scallops in garlic butter and herbs (rosemary and basil) .  I added my own touch of snow peas from the garden and served it over rice.  Big hit!  I can't wait to have it again.
Friday, we got up a bit earlier and went to the farmer's market.  We got strawberries, blueberries, peaches and the broccoli like I grow.  Plus we got a sage plant since we use that in our favorite soup.   We did a Walmart pickup on the way home.  I got chicken thighs and decided to make another batch of Lulu food.  Then I had a Sam's Club pickup for just a couple items.  I worked ahead on some of the Read-along posts, and some other reviews and setup.  My ex arrived to visit for 3 weeks. He will help with projects and we'll celebrate my daughter's birthday next week.  Her summer session starts next week also.
Saturday, I managed to get going early and get a few things done before the afternoon thunderstorms.  So many more daylilies blooming, and the gardens looking good.  I planted our new sage plant in the herb garden.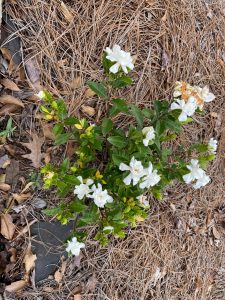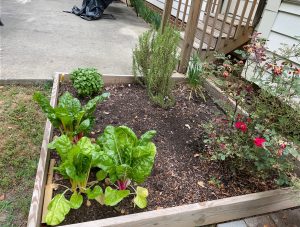 Stacking the Shelves is hosted by Reading Reality.  These are the exciting ARCs I received this week (If you click on the cover, it will take you to the Goodreads entry):
Thanks so much to Berkley Romance,  and Simon & Schuster Audio. (I got these 2 last week and forgot to include them.
My grateful thanks to Elizabeth Hunter, and Brilliance Audio.
(If you click on the cover, it will take you to the Goodreads entry)
Audible is having day's of $5 deals.  I found some on Tuesday.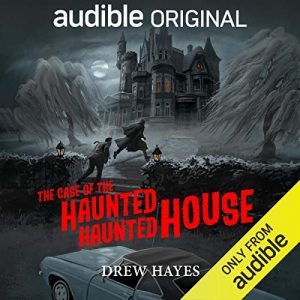 I've always enjoyed Drew Hayes so I grabbed this Audible Daily Deal for $2.99.
I used some of my Amazon promo credits to buy a couple books.

Now the really scary one. This is all the Kindle and Audible freebies I grabbed this past week. You can see why I need to do Thrifty Thursday to be sure I read a few at least one each month.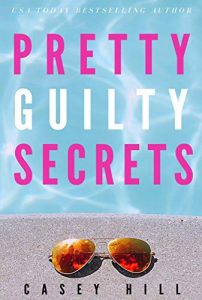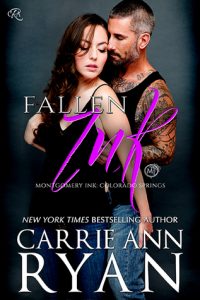 I really meant to cut back on freebies BUT  they are free so I guess that won't be happening.

I'm not including things like reviews posted or upcoming as they are always in the right sidebar. And, my challenge status is also there.
Anne
Latest posts by Anne - Books of My Heart
(see all)