The Sunday Post is a weekly meme hosted by Kimberly  @ Caffeinated Reviewer. It's a chance to share news~ A post to recap the past week, and showcase books and things we have received.
---
Don't forget to look at my giveaways on the right sidebar.
Sunday,  well I got a new battery for my older backup laptop.  So it had me drain it to 2%  before fully charging it.  I visited blogs while waiting for it to drain.  I was at 57% and the next thing I knew it was 10%.  So it's all set now.  I forgot to say last week I got an email from Jeaniene Frost and she was kind enough to offer prizes and to do a Q&A for the 2022 Read-along.  I'm excited and working out details here in the background.  I checked the weather info and it was going to be best between 5-6 to walk Lulu and she was so excited.  When my daughter got up, I got her to look at the new blocks for my project and we agreed on one finally.
Monday, I went out before breakfast to trim low hanging branches and some bushes which are coming up again.  I spot watered the west side of the house.  It's warmer but still a really nice day.  I decided to have a relaxing day with some blog planning and setups.  I ended up putting together a 3 ring binder with sections for different info like Planning, Memes, Read-along, Challenges, Graphics, etc. I'm tired of having piles of papers.  I wrote some reviews.  Our orchid is going wild with blossoms.
Tuesday,  it feels like Monday and I need to get organized.  I've got posts to setup, reviews to write,  and garden planning to do.  I need to get everything ordered for grocery pickup tomorrow.   My daughter got up just before dark so we could discuss the garden.  I planted 6 little romaine lettuce, 4 broccolini, and a row of snow peas on either side of the netting.
Wednesday,  I had finished a book and an audiobook so I need to figure out the next ones to read.  I had plans and woke up too early at 6:30am. I did all my busy work and errands.  But I knew I would be tired at night.  I got 4 more buttercrunch lettuce plants,  and did a pickup at Walmart.   I stopped at Home Depot and their records showed my cabinets would arrive Oct 31 (except that is a Sunday and they don't deliver on Sunday).   I calculated the materials I would need for my front yard planter.  Sadly,  the humidity is back and it's hot, but we might get rain tomorrow.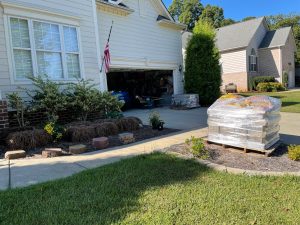 Thursday,  a really hectic day.  Home Depot shows up with my garden blocks and pea gravel just as it started to rain.  Then I got a text the kitchen cabinets will arrive Oct 4th!    I spent a lot of time in the morning on my garden plan and reviewing which plants I want to get.  Mid-afternoon I went to a nearby garden center to see what they had.  On the way home, I dropped off an Amazon return and then went to the pharmacy for my daughter. It was all messed up so I went home.  I unloaded the plants.  My neighbor volunteered 2 of her levels to use a 2 ft and a 4ft. Then they texted the RX were ready so I made the 10 mile trip to get them.  Lulu went with me this time.   I planted 4 buttercrunch lettuce, and 4 more broccoli, so the fall garden is full now.
Friday,  I took advantage of the great weather to start work on the planter.  I got the east side ground leveled and the pea gravel.  On the west side, I started the cleanup and leveling.   In the afternoon, my daughter had an appt with the gastro specialist.  The Rx she has been taking isn't really working for her. On the way home, we stopped at a nursery having a 25% off sale to see what they might have of my wish list.  Then we went to Sprouts as we had never been there, only ordered through Instacart, but it was right in that neighborhood.  We stopped at Sonic for drinks and I accidentally got an alcoholic beverage.  Who knew Sonic had alcoholic drinks?!?!?  I just wanted a Strawberry slush. It was pretty good though. My daughter was ordering on the app while I was driving.  Ooops.  By the time we got home it was almost 8 and I had to put away the groceries and plants.  I was too tired to do much more, even read, so I went to sleep earlyish. I also tend to be waking up at sunrise.  I have too much in my mind to sleep longer.
Saturday,  so things are really going full blast now.  On nice days, I'll be out in the yard.  On hot days, I'll be packing kitchen stuff and doing computer stuff.  I am really enjoying the garden planning now that I'm into it.  My daughter has been getting up many days at 8pm and going to bed at 8 or 10 am.  I'm up then so Lulu doesn't get a chance to go in the crate and sleep.  Lulu and I are both tired. lol.  The weather was good today, so I worked on the planter and put down the pea gravel and the first row for the design.

Stacking the Shelves is hosted by Reading Reality.  These are the exciting ARCs I received this week (If you click on the cover, it will take you to the Goodreads entry):
My grateful thanks to Berkley Publishing,  Mullholland Books. 
(If you click on the cover, it will take you to the Goodreads entry)
I bought 2 Chirp deals by an author I enjoy for $1.99 and $3.99.

Now the really scary one. This is all the Kindle and Audible freebies I grabbed this past week. You can see why I need to do Thrifty Thursday to be sure I read a few at least one each month.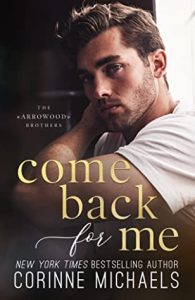 I really meant to cut back on freebies BUT  they are free so I guess that won't be happening.

I'm not including things like reviews posted or upcoming as they are always in the right sidebar. And, my challenge status is also there.
Anne
Latest posts by Anne - Books of My Heart
(see all)