The Sunday Post is a weekly meme hosted by Kimberly  @ Caffeinated Reviewer. It's a chance to share news~ A post to recap the past week, and showcase books and things we have received.
---
Don't forget to look at my giveaways on the right sidebar.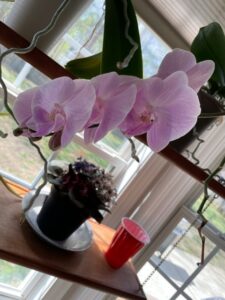 Sunday I got going pretty well after my doom-scrolling about Ukraine.  I did the usual blog visiting.  I enjoyed the FB chat for the Read-along.  Lulu reminded me it was time for her walk at 4pm.  We took the long route by the swans.  I have SO much I want to do today!   I need to do some planning for my daughter's college summer/fall schedule.  The catalog comes out Wednesday.  I enjoy the planning and research and it just gives her anxiety. I also need to figure out some series I want to read this year.
Monday, well I started out doing normal stuff and looking at my plans for reading. But that all went south when the printer got an error message. It has been having a few issues with printing the colors a bit off.  Now it just says Printer Failure.  I love my printer.  I tried new cartridges.  I took out the printhead and tried to clean it.  Nope.  I can order a new printhead but it's almost $200 and may not fix the problem.  I found a used printer on ebay for $149 which I bought with tax and shipping for $207 but it won't be here until Friday at the earliest.  I tried to find service locally to try to find out if it is the printer circuity or the printhead. No luck.  Lulu was whining to go for her walk, right at 4pm. She's too smart.  Then I thought to look on Facebook marketplace.  There were 3 people selling my model locally, after an hour of waiting one responded.  I ran right out to pick it up for $100.  They showed me it would print and copy.  I took it home, took out the printhead and put it in my printer and voila!  We have a working printer with a backup working printer body.  I sent a message to try to cancel the $207 purchase. We ate too late. I was too keyed up to read or sleep. I felt like somebody beat me up (mentally and physically).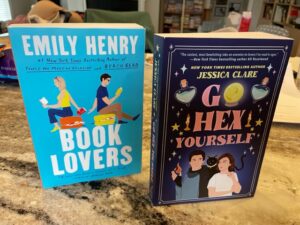 Tuesday, my daughter must have gone to bed early because Lulu barked early.  I got going since I also had a Food Lion Instacart.  I'll need to go to bed early after only 6 hours of sleep last night.  I got an email right away from ebay that the seller cancelled the order and refunded the money. Whew.  If they couldn't, I wouldn't have been horrified to keep it for parts.  A new printer with the features is like $900 plus I have expensive ink cartridges for it already.  I was actually certified on laser printer repair once upon a time but not HP and it's been 20 years, also it was my least favorite thing. I'm much better with software.  My daughter was up early and we both walked Lulu.  When we got back I had book mail.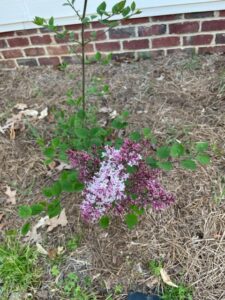 Wednesday,  the day is finally here!  The course catalog has released for my daughter's summer and fall courses.  I love figuring out all the courses they are offering which might fit her requirements and then checking reviews about all the professors to determine the best fit.  Since she has a smaller number of classes left to take, it's harder to know if other semesters will offer the classes or have better professors.  I wrote a review.  I want to read a mystery next but I'm waiting until April 10th for the Mystery RAT for COYER. The lilac bush started blooming today.  Lulu and I went to check on the swans on our walk and it was plenty warm today.  Well, I just wanted a mystery.  I read an entire book between 9pm and midnight.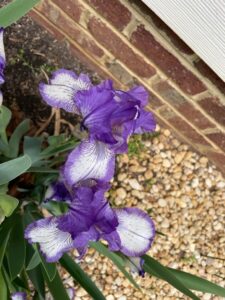 Thursday, had scattered rain but we aren't getting a lot during the day.  I'm busy doing laundry and computer stuff before our afternoon full of errands and appointments. It worked out better than I expected. I dropped my daughter off for her appt and then went to UPS, the post office and Aldi and was back in an hour.  We got home and I put things away,  moved laundry, cleaned out Lulu's crate and took her for a walk.  My daughter talked to me about her classes over dinner.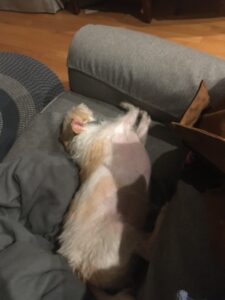 Friday,  I called Blue Cross to learn about why one of my daughter's medications is no longer covered. I talked to the doctor's office about them writing a request for it. Then the GE appliance repair guy came for the third time to install a new seal on the freezer.  They're good; the first time they tried to repair it which didn't work. Then they came and determined they would need to order the part.  It took a couple months to get the part which was installed.  Luckily the second visit they also did more to repair it, which worked well enough it wasn't frosting inside anymore.  Everything took too much time.  I managed to walk with Lulu and go pick up a couple of my daughter's RX refills.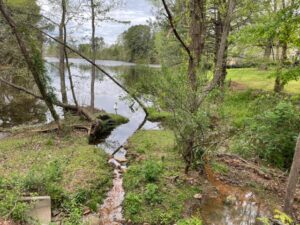 Saturday,  with my daughter going to bed earlier Lulu is getting me out earlier most days.  She just barks once.  So polite.  I'm usually awake just reading or doing my PT exercises.  I finally figured out a menu plan for the upcoming week.   I went out and mowed the lawn.  It was chilly enough to wear a sweatshirt and a jacket.  Then Lulu and I took the long route by the swans.  After a chilly night,  this upcoming week will warm up to the low 80s. The Mystery Read-athon for COYER starts tomorrow – yay! – I've been waiting.
---

Stacking the Shelves is hosted by Reading Reality.  These are the exciting ARCs I received this week (If you click on the cover, it will take you to the Goodreads entry):
Thank you SO much to Penguin Audio,  and  Harlequin Audio.                          
(If you click on the cover, it will take you to the Goodreads entry)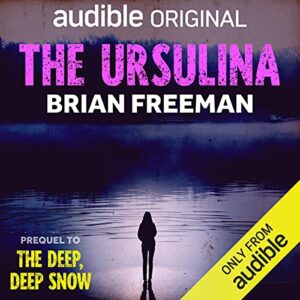 I got an Audible daily deal for $3.95. 

Now the really scary one. This is all the Kindle and Audible freebies I grabbed this past week. You can see why I need to do Thrifty Thursday to be sure I read a few at least one each month.
I really meant to cut back on freebies BUT  they are free so I guess that won't be happening.

I'm not including things like reviews posted or upcoming as they are always in the right sidebar. And, my challenge status is also there.
I'd be remiss on April 10th, if I didn't wish a Happy Birthday to my favorite Charlie Hunnam!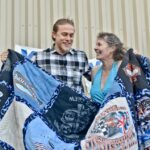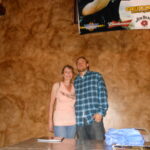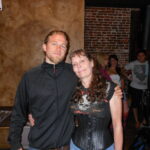 Anne
Latest posts by Anne - Books of My Heart
(see all)