The Sunday Post is a weekly meme hosted by Kimberly  @ Caffeinated Reviewer. It's a chance to share news~ A post to recap the past week, and showcase books and things we have received.
---
Don't forget to look at my giveaways on the right sidebar.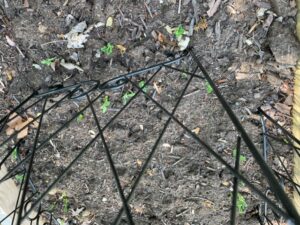 Sunday,  it's a cold morning and windy.  I went into my visiting and updating and setting up blog posts.  I'm doing things but I'm tired today.  My daughter was up early enough that she went on the walk with Lulu.
Monday,  I did a Wegman's Instacart.  The weather has really warmed up.  The snow peas are poking up, and so are the peony plants.  The rose bush has dozens of buds and will be blooming soon!  It was really warm when Lulu and I went to walk. At bedtime, I had a really bad headache which is unusual.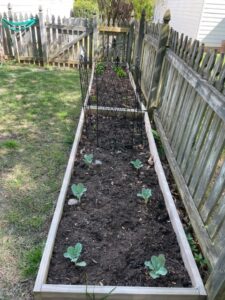 Tuesday,  my daughter had a bad night because she couldn't find things.  I also didn't sleep well.  I worked on getting RX for my daughter and planned for errands tomorrow.  My daughter got up early enough we could talk one more time about options for her classes if I couldn't get the first choices.  I had to get together garbage / recycle.  Lulu and I walked the long route by the swans.  My order of Astilbe came today and I want to get it planted tomorrow.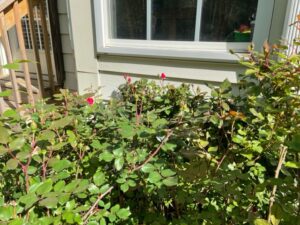 Wednesday, I ran errands to drop off Amazon returns at UPS, pickup and RX at Walgreens and a curbside pickup at BJs.  Lulu went with me.  Then I added garden soil to the front bed and planted the astilbe.  I did some watering of the plants in front and set a sprinkler in the back.  Then I got to computer work, finally doing tax stuff.  I didn't mean to wait this long but something always came up, like the day the printer failed I had everything organized to do them.  I did my daughter's which were very simple.  I started work on mine but then needed to get dinner going.  I felt bad because I missed walking Lulu to do all the other things today.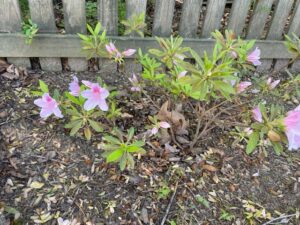 Thursday,  I got up early to sign up my daughter for her summer and fall schedule.  She has all the classes she wanted!  Then I got right to the computer.  I walked the longest route in the neighborhood early since it may rain later in the day and because I felt badly for missing yesterday.  I did a few other tasks then went back to work on my taxes.  Everything was fine except for the Internet crash in the middle of the process.  I had to reboot the router and then it was fine.  I'm glad that's done.  I had to use a new software this year and I wasn't sure but it was fine. I was tired enough I was asleep by 10:30.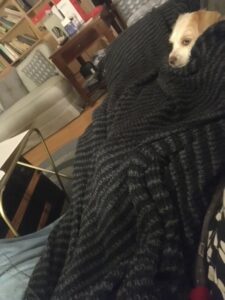 Friday,  the snow peas are really sprouting up now.  The weather is a bit cooler today which is nice.  I took a relaxing day to do some updating of Goodreads. I set up some posts on the blog.  Then I updated my cookbook program for the inventory and some recipes.  I was falling asleep really early like 9pm but managed to get a second wind to finish the book I was reading.
Saturday,  I got to sleep until I woke up because even after doing my PT exercises and showering, my daughter is still up and hasn't gone to bed, even now at 11:30am.  She wasn't feeling well and also having some anxiety, and reading a good book. I did some computer stuff and then decided to walk Lulu before it might rain.  We did the longer route by the swans.  After that I did some sprinkling and watering of the lawn and gardens,  pulled a few weeds and used Preen n Green on the flower beds and garden.   Then I came in and updated the linkys for COYER and the Library challenges.  While doing all those things this afternoon and cooking dinner, I finished two audiobooks.
---

Stacking the Shelves is hosted by Reading Reality.  These are the exciting ARCs I received this week (If you click on the cover, it will take you to the Goodreads entry):
Many thanks to Berkley,  AceRoc,   Inkubator Books.                        
(If you click on the cover, it will take you to the Goodreads entry)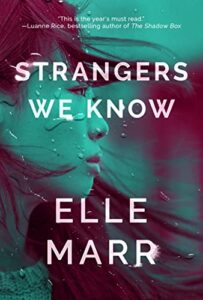 I picked my Amazon first read for the month.

Now the really scary one. This is all the Kindle and Audible freebies I grabbed this past week. You can see why I need to do Thrifty Thursday to be sure I read a few at least one each month.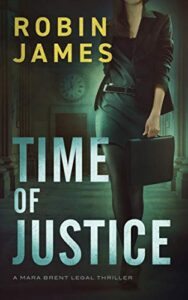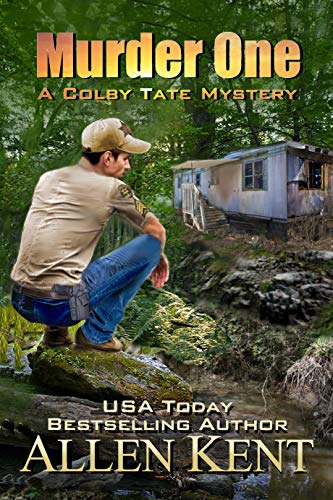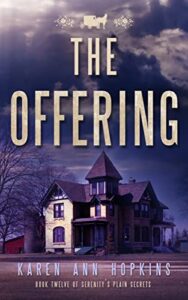 I really meant to cut back on freebies BUT  they are free so I guess that won't be happening.

I'm not including things like reviews posted or upcoming as they are always in the right sidebar. And, my challenge status is also there.
Anne
Latest posts by Anne - Books of My Heart
(see all)