The Sunday Post is a weekly meme hosted by Kimberly  @ Caffeinated Reviewer. It's a chance to share news~ A post to recap the past week, and showcase books and things we have received.
---
Don't forget to look at my giveaways on the right sidebar.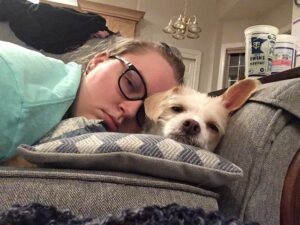 Sunday started with lots of activity.  I got an Instacart from Sam's club. I started laundry and menu prepping.  The guy came to trim my 2 really tall bushes I can't do myself.  It's hot, 88F / 31C so walking will be later.   Reviews weren't posting from the blog to Goodreads so I did a reconnect and now it seems to be working. I had all the usual visiting. My daughter and I took a walk together and then we watched 2 episodes of Hell's Kitchen instead of the 1 we usually watch while getting dinner.  I stayed up late finishing a book.
Monday, I had lots of different things we wanted to do. I started a little early but couldn't seem to get to things.  I was doing the computer things but I needed to write several reviews.  I did some watering.  I opened the screens for the crawl space now that it's warmer.  I emailed the winners of some giveaways. Audible and Libro.fm seemed to be having sales and I looked at some of their sale items plus Chirp.   Finally Lulu and I walked a medium route.  I made a list for tomorrow so hopefully I can focus on getting key things finished.
Tuesday, I got going quickly so Lulu and I could walk before the rain in the afternoon.  We did the longer route past the swans.  I got a couple reviews written.  I ran errands to the post office and then to pick up Rxs and a few groceries from Harris Teeter.
Wednesday, it's about 15 degrees cooler and a bit windy today.  I am getting a Wegmans Instacart.  I went down the rabbit hole of cleaning up my spammiest email account.  I finally went thru and determined which of the audiobooks on sale I could get at the library or thru KU or that I already own on Chirp.  Then I bought quite a few at the Audible sale and also a few at Chirp on sale.   I got book mail to give away, The Emma Project by Sonali Dev.  Finally when my daughter got up, she and I walked Lulu.   Then I mowed the lawn.  So we ended up with a very late dinner.
Thursday, I did a wee bit of watering and weeding when I let Lulu out in the morning.  I've been feeling a bit of frustration trying to keep changing my focus as I work through small tasks rather than a big project.  The many small tasks do provide a feeling of accomplishment as they get finished. But one also has to keep an ongoing list of the tasks to do.  With a big project,  the focus remains the same and I can just work on different pieces and further the project to the completion.  I finally got my reviews written up to date.  I am now very behind on my ARC reading and moody so I didn't want to read one I started and changed to a different one.
Friday,  the weather is actually nice but I felt cold.  I got a Sprouts Instacart since I cancelled it at the end of April but they didn't have the item we wanted the most.  We did get a bunch of other things we don't have very often so it was ok.  I spent most of the day reading to finish a book to review.  I didn't do much else.  Although, I am having some trouble with Facebook.  I have to reload my browser for each page to see the posts.  It's my computer, as it doesn't happen on my other computer.
Saturday, I stayed up late to finish things up but slept well.  I watered and weeded a bit with taking Lulu out.  I worked on all the month end totals and visiting.  I took Lulu on a longer route early before it was supposed to rain.  Afterward, I went to work on updating month end challenge links and setting up some posts.  My daughter is working on her finals now and over the upcoming week.
---
April Reading:  I had another good reading month.  I managed to read 25 books. Audiobooks continue to help me read more. Some count for more than one challenge.  I listened to 15 audiobooks, read 10 library books,  24 COYER reads,   and  2  books which I already own.
All Library books (including ones not reviewed on the blog)  2022 Library Love Challenge
I did manage to read 2 books I own (goal is 3 per month):
First Drop of Crimson by Jeaniene Frost
 🎧  See Them Run by Marion Todd
---

Stacking the Shelves is hosted by Reading Reality.  These are the exciting ARCs I received this week (If you click on the cover, it will take you to the Goodreads entry):
Thank you so much to Berkley.                           
(If you click on the cover, it will take you to the Goodreads entry)
Well, this got out of hand with both deals at Chirp and a big series sale at Audible. I was finishing up titles in series I am collecting or want to try.  These are all audiobooks.
At Chirp:
At Audible:

Now the really scary one. This is all the Kindle and Audible freebies I grabbed this past week. You can see why I need to do Thrifty Thursday to be sure I read a few at least one each month.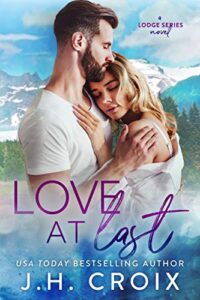 I really meant to cut back on freebies BUT  they are free so I guess that won't be happening.

I'm not including things like reviews posted or upcoming as they are always in the right sidebar. And, my challenge status is also there.
Anne
Latest posts by Anne - Books of My Heart
(see all)