The Sunday Post is a weekly meme hosted by Kimberly  @ Caffeinated Reviewer. It's a chance to share news~ A post to recap the past week, and showcase books and things we have received.
---
Don't forget to look at my giveaways on the right sidebar. Last day to enter for 2 giveaways.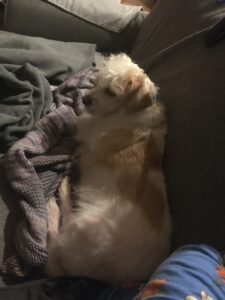 Sunday, a cooler day but too wet to mow.  I was up earlier than usual and onto blog visiting.  It was a bit rainy all day which made it cooler and we needed it.  The facebook chat was fun for the Read-along.  I did a bunch of research on different computers and we think we found one that will work for my daughter which isn't too expensive and very light weight.  We are just trying to decide if it might go on sale for Prime Day this week.
Monday, I got up a bit early and did my computer things, laundry and phones calls for medical appts for my daughter. I did more research on laptops and found one newer with a faster processor than the one we favored yesterday.  It had a 20% discount which made it in the same price as the older, slower ones, plus it had free Prime delivery / returns.   It was a bit cooler 85F / 30C and cloudy.   I did mowing, trimming, and edging.   I was able to use the trimmer by myself for the first time since I owned them. I had to stop and fix the plastic "lines" 3 times but I did get everything trimmed.   I also planted my primroses in the front bed and watered everything.  I was so sweaty so I had to shower for the second time.  We did manage to walk Lulu a bit after dinner.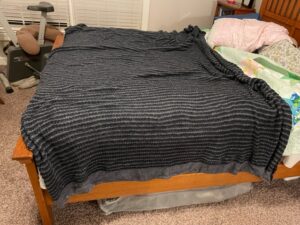 Tuesday, it's  a Prime Day so I was busy looking at things we need / want to see if they were on sale. I did get some reviews written.  My daughter did not get up early and had her final to finish today.   I had so many things I wanted to do I was even up late. I washed the blanket my daughter made on delicate and set it out on a water resistant mattress cover to dry on the bed.
Wednesday,  I did some watering and plant debris pickup when I took Lulu out.  It threatened to rain today but didn't. I was happy the Amazon order came just before we left for my daughter's dentist appt.   Then we stopped at Joanns so she could get more yarn for her current project.  I picked up a rotisserie chicken at BJ's  and then did a Walmart pickup on the way home.   My daughter setup her new computer and it's perfect.  It's fast and lighter and worked right away.   I got a few more items on sale for Prime Day.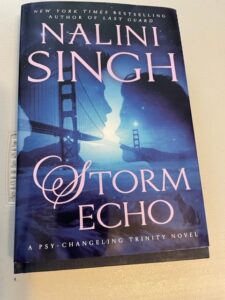 Thursday, my daughter was still awake at 11:30am!  I hope she can get up for supper.  The summer dress I really wanted online which was $95 went on sale for $23!!   It has pockets, of course.  The weather isn't too bad this morning but it's supposed to hit 92. The clouds and north wind are making it comfortable this morning.  I decided to move my domain from GoDaddy over to NoseGraze.  It will be less expensive by a little but then I'll have everything together.  It took an hour on hold but then it was easy enough.   I also renewed my Mister Linky subscription. My daughter got her new glasses and sunglasses from Zenni and I got book mail – a hardcover with dust jacket.
Friday,  I felt sort of relaxed today and did more reading.   Another day that was hot but bearable, at least after the hail and downpour and thunder over dinner time. We walked Lulu after dinner and she was ecstatic, as usual.
---

Stacking the Shelves is hosted by Marlene at  Reading Reality.  These are the exciting ARCs I received this week (If you click on the cover, it will take you to the Goodreads entry):
My appreciative thanks to Montlake,   Minotaur Books, Berkley Romance,                         
(If you click on the cover, it will take you to the Goodreads entry)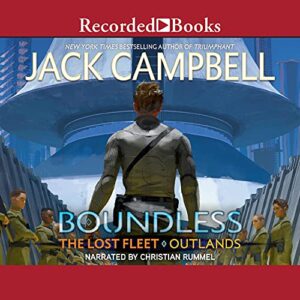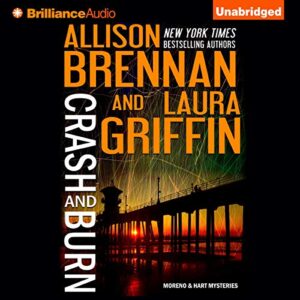 I got these 3 at the 3 day Audible sale. 
I used a Prime No Rush shipping reward  to buy this one.

Now the really scary one. This is all the Kindle and Audible freebies I grabbed this past week. You can see why I need to do Thrifty Thursday to be sure I read a few at least one each month.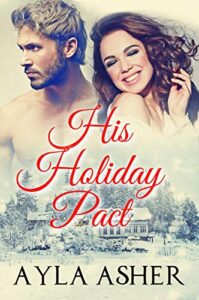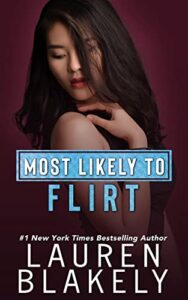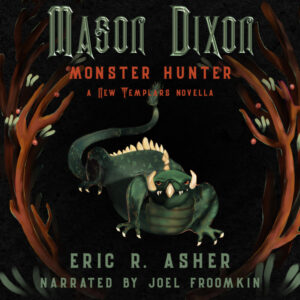 I really meant to cut back on freebies BUT  they are free so I guess that won't be happening.

I'm not including things like reviews posted or upcoming as they are always in the right sidebar. And, my challenge status is also there.
Anne
Latest posts by Anne - Books of My Heart
(see all)