The Sunday Post is a weekly meme hosted by Kimberly  @ Caffeinated Reviewer. It's a chance to share news~ A post to recap the past week, and showcase books and things we have received.
---
Don't forget to look at my giveaways on the right sidebar.
Sunday was the continuing lovely weather.   I cleaned toilets and did some pickup.  I did some blog visiting for Sunday posts.  I reviewed options for an updated iphone for my daughter. She's needing more memory.  I found one at good used iphone unlocked with 30 day return, free shipping,  and a one year warranty.  She wants room for more music.  I took Lulu on a nice, long walk. We have so much blooming and beautiful here.  The trees are just starting to turn crimson, yet we still have crepe myrtle,  roses, azaleas, and more blooming.  My tricytris (toad lily) just started blooming and my reblooming azalea and standard dwarf bearded iris are reblooming.   I did more laundry.  My ex arrived at dinner time to visit and help with repairs.  I made chili and cornbread.
Monday,  I finished up some laundry and sort/throw of t-shirts and shorts. I got everything hung up in my closet. I did some spot watering when I took Lulu out.  I cleaned up in the kitchen and got the dishwasher ready to go.  We determined my daughter's camping lantern is broken so I found a new one to order on Amazon. I wrote some reviews and worked on the next Read-along post.  My ex and I went around the house to talk about things to be repaired / improved.  Then Lulu and I walked.  It's a bit warmer today but nice.  People commented they wanted the Grilled Chicken, Veggie with Herb Aioli Recipe so it's up under my Recipes Tab now.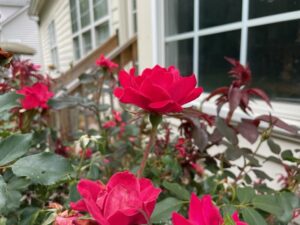 Tuesday, I finished up a book before getting going. I put together a Walmart order for a few things tomorrow.  We ordered sod to fix a few areas we didn't do last July.  I found out the next book in a series I'd been waiting for released today and I didn't even know it. ugh.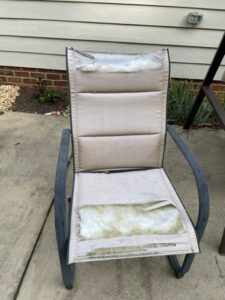 Wednesday,  started out earlier after a good night's sleep.  I noticed the top of one of our patio chairs was all torn up when I took Lulu out.  I did the Walmart pickup and didn't get one item I really needed.  I reworked the menu plan because we have so many leftovers and should eat those first. Tonight.  The weather is really gorgeous but Friday thru the beginning of next week we will probably get some hurricane rains. But we are not in the forecasted direct path.  Lulu and I walked one of the longer routes. I wrote a couple reviews, and set up some posts for new ARCs.
Thursday,  I had to get going quickly, off to the farmer's market to get sod. I also got some broccoli, green beans and zucchini since our garden isn't producing enough of beans or broccoli yet.  When I took Lulu out now the seat of our chair is all torn out.  I don't know if it's raccoons, possum, feral cats?  We've never had it happen in the 3 years we've lived here.   I asked the neighbors on Facebook and they say squirrels.   Lulu trying to supervise when I am outside grilling.
Friday,  I slept a little late which is lovely when it is raining. The Hurricane Ian bits are here.  It will likely be cool and rainy for the next few days. It looks like lots of places will be closed the next few days with flooding.  Oh no,  my dining room window is leaking into the house!  I'm setting up posts. Poor Lulu going out in the wind and rain in her little raincoat.  I finally got together all the pieces for my Fall COYER list 90 books and I must read at least 45. I updated the Library and COYER links for the month.
Saturday, it's not raining just cloudy. I picked up a bunch of branches when Lulu and I went out this morning.  I wrote a review. Lulu and I walked the longer route today. Then I decided I had to do a BJs pickup for a couple items.  I got gas for only the second time this year for the hybrid at $2.95 per gallon.
---
September Reading:  I had an extraordinary reading month.  I managed to read  30 books. Audiobooks continue to help me read more. Some count for more than one challenge.  I listened to 17 audiobooks, read 12 library books,  30 COYER reads, and 4 books which I already own.
All Library books (including ones not reviewed on the blog)  2022 Library Love Challenge
I did manage to read 4 books I own (goal is 3 per month):
An Unforgiving Desert by SJ Pajona
🎧Kingdom of Needle and Bone by Mira Grant
Graveyard Shift by Angela Roquet
Grim Girl by Nicky Graves
---

Stacking the Shelves is hosted by Reading Reality.  These are the exciting ARCs I received this week (If you click on the cover, it will take you to the Goodreads entry):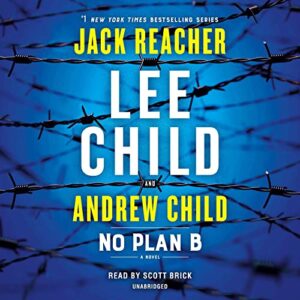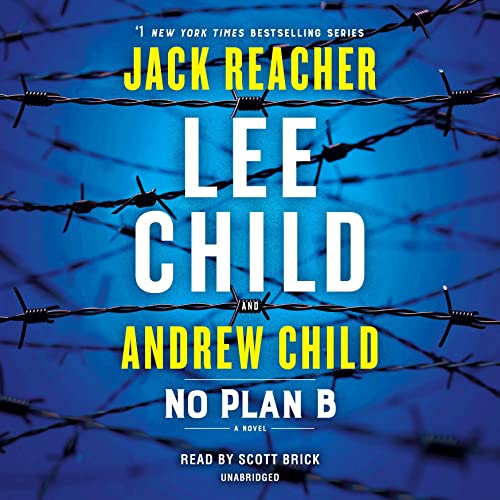 My thanks to Penguin Audio,   Inkubator Books,  Crooked Lane Books, and Brilliance Audio.                 
(If you click on the cover, it will take you to the Goodreads entry)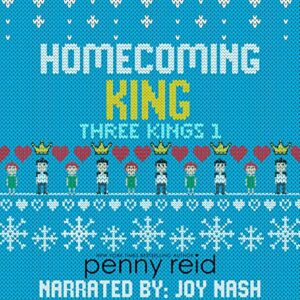 I got Homecoming King from the Audible Daily Deal at $3.95.
I got my Amazon First Reads for October that are free with Prime.

Now the really scary one. This is all the Kindle and Audible freebies I grabbed this past week. You can see why I need to do Thrifty Thursday to be sure I read a few at least one each month.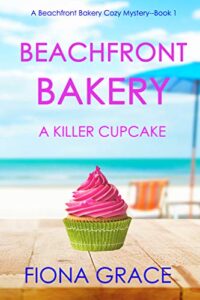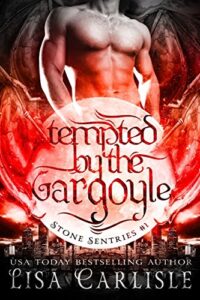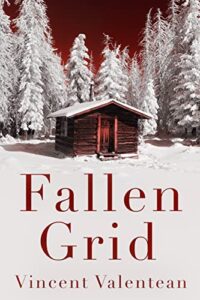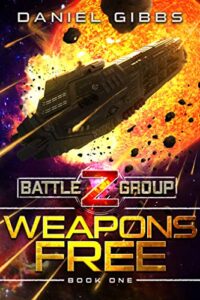 I really meant to cut back on freebies BUT  they are free so I guess that won't be happening.

I'm not including things like reviews posted or upcoming as they are always in the right sidebar. And, my challenge status is also there.
Anne
Latest posts by Anne - Books of My Heart
(see all)