The Sunday Post is a weekly meme hosted by Kimberly  @ Caffeinated Reviewer. It's a chance to share news~ A post to recap the past week, and showcase books and things we have received.
---
Don't forget to look at my giveaways on the right sidebar. Hexed giveaway ends tonight!!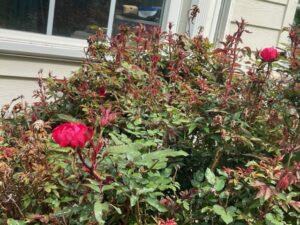 Sunday, I got going on things pretty well.  I had carrot cake muffins I made last night for breakfast.  The wind left me more sticks and branches to pick up when Lulu and I went into the yard.  I finished my audiobook and got the review written.  My Sunday visiting was enjoyable.  The FB chat for Hexed had some very good discussion. Lulu stayed with my daughter before dinner and I did some more visiting and wrote another review. Lulu jumped onto the couch when we weren't looking and went right to sleep there.
Monday, the bathroom cabinet saga is frustrating me this morning. Luckily, I called to make sure the designer was in because she wasn't and now not for another week!  So I ended up going to a store farther away and I was grateful they were competent and honored the discount and even found another deal. While there, I got basil and oregano plants.   I'm having to manually share my posts to facebook because there is a problem with my IFTTT app currently.  I got out the new ramp for Lulu and it's nice although we won't use it until she's through this restricted movement phase.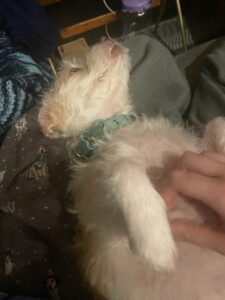 Tuesday,  I got an email that IFTTT has the problem fixed and is posting to Facebook again.  So that was only about a week, not too bad.  I am doing my office work after breakfast and then I will put Lulu in the crate while I go outside.  I pulled weeds, used the trimmer, the edger,  mowed, and sprayed weed killer on the east side. I wielded the trimmer with effective skill but the edger, not so much.    My daughter was back asleep until late afternoon since she was up until 5 am.   I set up a personal Spoutible account to look at it.  I also setup a series review post for the May SIAM (SeriesInAMonth) Challenge. After dinner, I started restoring backups to the repaired computer.
Wednesday, we are having a couple of hot days 85F / 30C before 3 days of rain over the weekend.  In book news,  I saw that Book Depository is closing at the end of the month.  Also, Kobo will be available in the US for $7.95/month.  We had our chiro appts in the afternoon with a stop at Harris Teeter for my daughter's RX and a few sale items.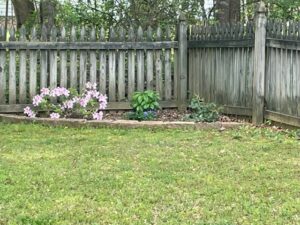 Thursday, I was lazy about getting up (after 3 am barking) but then got busy on things. I checked my restore to the repaired computer.  It is restoring my iTunes directory – 23 hours left. yes I have a lot of audiobooks.  Thankfully the backup computer is working fine. I changed our dentist appt in June as it conflicts with the dog walking gig. I wrote a review and finally got organized a bit more on upcoming Read-alongs.
Friday,  a rainy day.  I put together some herbs for neighbors to pickup.  I went in another room to grab a dry shirt and Lulu ran up the stairs! Bad girl.  She is not supposed to do stairs.  She seems more energetic but she needs to rest to heal.   I did some ruthless pruning of emails.  I wrote a review.  I continued restoring to the repaired computer.  It seemed really slow and I figured out it was going into sleep mode a minute after I left it and wasn't restoring!  I got it restored but then had to do some deleting and reordering of the directories because everything is in the backup, even things I have deleted. The photo is of the $5.48 African violet.
Saturday, more rain all day.  It's great for the garden.  But with the high only around 47F / 8C  I had to turn the main floor from heat to AC.  Lulu seems to be feeling better as she's lying on her back for tummy rubs now which she didn't do the last 2 weeks. I spent a lot of time deleting files that had been moved to OLD folders or deleted.  Then I worked on reloading all the different software I use.
---
2024 Read-along–  I decided to do a six month split.  This will allow people to join in a shorter RA.
2024 White Trash Zombies by Diana Rowland:  It's urban fantasy with a female lead.  The audio is Audible only.  The ebooks seem to be at half my libraries I checked.  It's not at the Raleigh libraries in print or ebook.  None of them are on Hoopla.  This was a favorite selection of the COYER group though.
2024 – 2025  Harry Dresden by Jim Butcher: This is an urban fantasy with a male lead.  My "good"  libraries have it in both ebook / print.  The later audios are on Hoopla.   They used to all be available at my libraries in audio so I don't know what has changed.  I own them all on audio and the audio is fantastic.  This is our 2025 Read-along but it is 17 books so we will take half of 2024 and all of 2025.   I have read this whole series but there may be a new book in 2024!
2026 Edge / Innkeeper by Ilona Andrews:  These are a Paranormal romance followed by a scifi urban fantasy . I have read these also.
This is the current plan.  I also want to do the Jane Yellowrock series by Faith Hunter, the Guild Codex series by Annette Marie, Dannika Dark series, maybe October Daye series by Seanan McGuire,  and many others.  I'd like to venture into some mystery or historical mystery series but I'm not sure others would join me.
I like to announce future Read-alongs in advance so people can plan and also buy copies on sale if they want to buy them.  I try to choose series which are available at the library and that I have good publisher or author relationships so I can give the best prizes.   It has to be a series I am willing to read.  I alternate between ones I haven't read and those which I want to do a reread.
---

Stacking the Shelves is hosted by  Reading Reality.  These are the exciting ARCs I received this week (If you click on the cover, it will take you to the Goodreads entry):
 Thank you so much to Penguin Audio,  and Simon & Schuster Audio.                     
(If you click on the cover, it will take you to the Goodreads entry)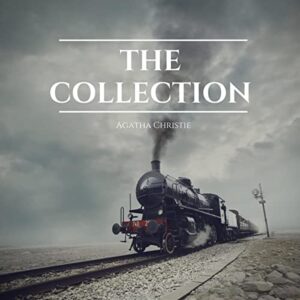 I purchased this Agatha Christie Collection for 66¢ (36 hours of stories).

Now the really scary one. This is all the Kindle and Audible freebies I grabbed this past week. You can see why I need to do Thrifty Thursday to be sure I read a few at least one each month.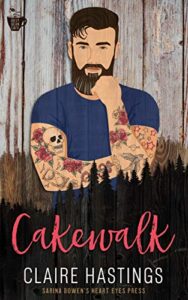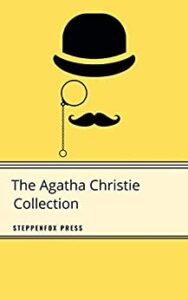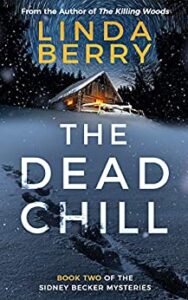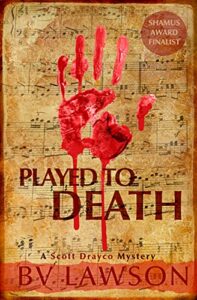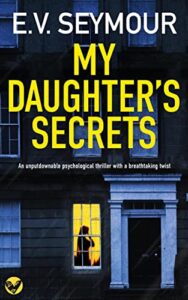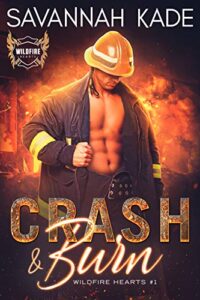 I really meant to cut back on freebies BUT  they are free so I guess that won't be happening.

I'm not including things like reviews posted or upcoming as they are always in the right sidebar. And, my challenge status is also there.
Anne
Latest posts by Anne - Books of My Heart
(see all)