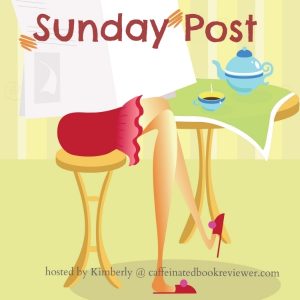 The Sunday Post is a weekly meme hosted by Kimberly  @ Caffeinated Reviewer. It's a chance to share news~ A post to recap the past week on your blog and showcase books and things we have received.
Stacking The Shelves
is also a weekly meme hosted by 
Tynga's Reviews
and Marlene from
Reading Reality.
It's all about sharing the books you are adding to your shelves, may it be physical or virtual. This means you can include books you buy in physical store or online, books you borrow from friends or the library, review books, gifts and of course ebooks!

Don't forget to look at my giveaways on the right sidebar.
I forgot to mention that the previous week we also went to the thrift shop for jeans. I had 3 pairs of jeans, but one wore through into holes, and one got bleach spatters while cleaning. Those are now my cleaning jeans.  One pair of jeans is not sufficient. I was really happy we each got a few pairs for $2 a pair!!
This week started out very well. The weather was pretty good. On Monday, we got my daughter signed up for a program so she can register earlier for classes.  She's doing the 2 year associates degree which will transfer to the 4 year college when she is ready.  I called the new gastro and they had all the records finally. But the calendar is full through June, and the July calendar is not open yet. More Grrr.  We are on the wait list for cancellations.
I finally found a GF bagel I can stand –  Trader Joe's blueberry.  Not that I should be eating tons of carbs. But the others I have tried taste like sawdust (Canyon and Udi)  I got some Glutino  English muffins to try next.   Last Sunday, I woke up too early at 5 am so I went to the farmer's market for strawberries and asparagus.  Then I got the grill tank filled because it was empty.  Today (Saturday) I made more of my daughter's favorite soup, and also we had some fresh Cod with asparagus.
Tuesday, for 8:30-11pm,  I did the hand sewing of the binding for the charity quilt.  So on Wednesday, we went back to the dog quilt squares and again we were able to make 4 squares.  We have 14 squares completed and need to make 11 more. Then we will be ready to start the sashing.  I'm also about 80% finished with my daughter's next slouch hat, so I should have photos of it next week.
Thursday, we were home all day and I finally finished up the taxes paperwork. It makes my head hurt.  You have to know all the rules for everything to figure out the best handling of your finances.  For example,  I used to convert my IRA to Roth IRA to recognize income, when we had large home mortgage interest deductions.  Now home mortgage interest is not deductible anymore, so the strategy would be totally different.
Friday, after my daughter's class, we ran a couple errands and it was nearly 4 when we got home.  I was so tired; I gave up and crawled into bed and slept 5-8pm!  Of course, then I was up late reading.   Yesterday (Saturday) has been writing reviews for all the stuff I read this week.  Today, I still have a few to write and some to setup.  I still have half of my March challenges to update.  My daughter has a social activity and then at night there is a school event at JC Penney's on business clothes and hair.
---
How do I do it?
I have so many questions to fix up things on the blog. Many are graphics oriented since I am graphics challenged. So I will ask a questions here each week and see if you have any suggestions to help me. Also if you have any questions, ask in the comments and I will try to answer or ask your questions.
I think I found the WordPress plugin where you can create a tweet in the middle of your post, but I have yet to figure out how it works.  If you have any tips for me, please comment.

Stacking the Shelves is hosted by Tynga's Reviews and Reading Reality.  These are the exciting ARCs I received this week: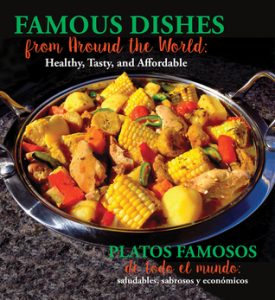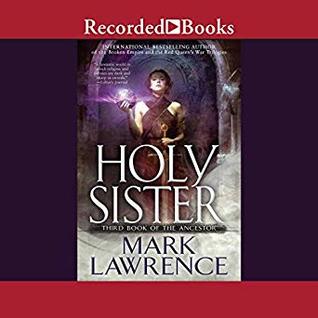 Famous Dishes from Around the World                          Holy Sister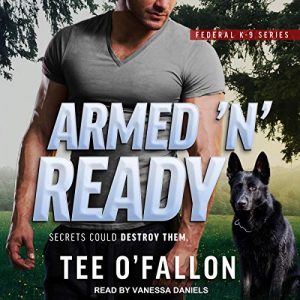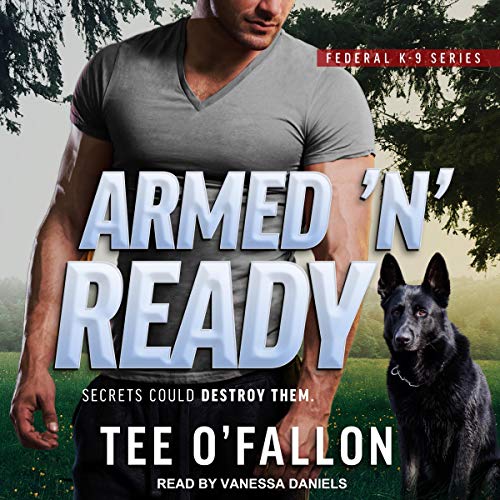 Oh I am happy with these review copies!  Thank you so much Moonstone Press,  Recorded Books, Thea Harrison,      Tantor Audio.

Now the really scary one. This is all the Kindle and Audible freebies I grabbed this past week. You can see why I need to do Thrifty Thursday to be sure I read a few at least one each month.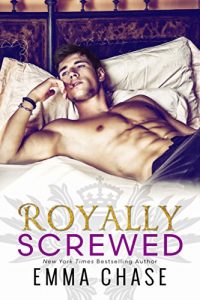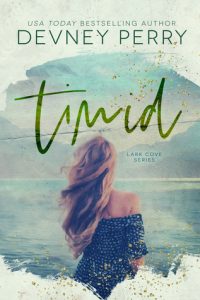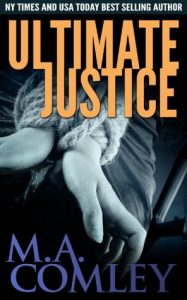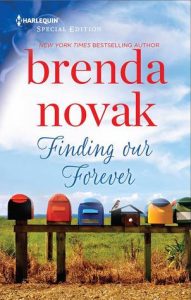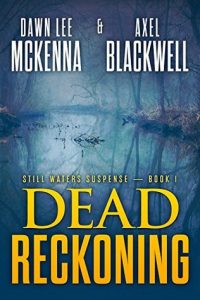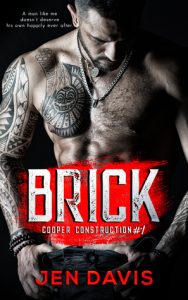 I really meant to cut back on freebies BUT  they are free so I guess that won't be happening.

I'm not including things like reviews posted or upcoming as they are always in the right sidebar. And, my challenge status is also there.
If you like this and want to see me do the Sunday post, as often as I can manage, leave me a comment and let me know.
Anne
Latest posts by Anne - Books of My Heart
(see all)