This is a new feature I developed where each month we will look at our favorite – the best – series in a genre.
The genre here, by my definition,  is a story where the story is somehow related to Sherlock Holmes.  These are the ones which came to mind.  I enjoyed some more than others and I have not read the entire series.
Since I haven't read everything, it's a subset of the possibilities.  I'm sure I am forgetting some great authors. There are also plenty of authors I have yet to read. Please share your favorites with me in the comments, also.
My Sherlock Holmes type series are (in no particular order):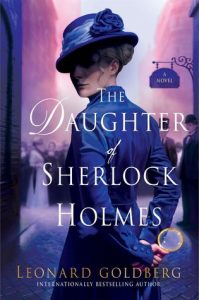 Lady Sherlock                                     Daughter of Sherlock Holmes            Sherlock Holmes
by Sherry Thomas                                    by Leonard Goldberg                             by Anthony Horowitz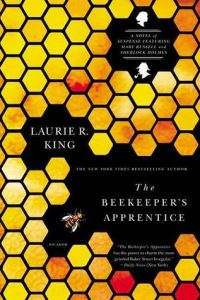 Mary Russell & Sherlock Holmes             Holmes Pastiches                       Young Sherlock Holmes
by Laurie King                                               by Nicholas Meyer                           by Andrew Lane
What are your favorite series?
Vote for your top 3 favorites! You can vote for my favorites or add favorites of your own.  Remember this is how the winning option is chosen for the giveaway.
Then enter the giveaway below.  The winner will get the first book in the winning series! Open to anyone who can receive an Amazon digital ebook.
I can't really remember any time when I wasn't reading. I LOVE books and what they give me. It's an opportunity to learn new things, see new places,live different emotions in a "safe" way. It lets me live in a new world.
I read all types of books but my favorites are urban fantasy and romantic suspense.I like some romance and some action / adventure / mystery in everything.I like sex in my books but please, only between TWO people.Intimate conversation is equally important to the sex in a book.It lets me see the characters.The other thing I enjoy is humor.
Friend me at Goodreads.
Latest posts by Anne - Books of My Heart (see all)