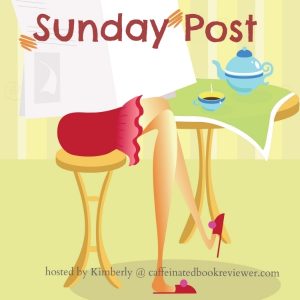 The Sunday Post is a weekly meme hosted by Kimberly  @ Caffeinated Reviewer. It's a chance to share news~ A post to recap the past week on your blog and showcase books and things we have received.
Stacking The Shelves
is also a weekly meme hosted by 
Tynga's Reviews
and Marlene from
Reading Reality.
It's all about sharing the books you are adding to your shelves, may it be physical or virtual. This means you can include books you buy in physical store or online, books you borrow from friends or the library, review books, gifts and of course ebooks!

Don't forget to look at my giveaways on the right sidebar.
Last weekend was quiet and I ended up not going anywhere and not working on any big projects. My daughter had a migraine from Thursday, missing classes both Friday and Monday. On Monday we went to the chiropractor to see if that would help. It did help.  Luckily, she was keeping up with her classwork and we had nothing scheduled on Tuesday.
When her migraine continued on Tuesday, I spent another day doing various and sundry tasks and made an appointment with her neurologist for Wednesday. I spent a lot of time reading, working on posts and reviews. I looked through stuff on Netgalley for the first time in ages and found a couple things for 2020.
Wednesday was also the day she could register for Spring 2020. The section of one class only had 2 spots and her registration time would be right when we were at the neurologist.  We got home and I rushed to the computer to get her registered.  Only 1 spot and she got it!  Whew!  She got heavy duty injection meds to stop the headache.  It's frustrating because she has been doing so great this fall, with less headaches.  We stayed home Wednesday night from quilting and Thursday to rest up and catch up.
Thursday was glorious.  The weather was perfect.  We had nothing on the schedule. My daughter didn't have a headache.  I worked on a bunch of little things and I did finally get out in the yard for another round with the leafblower. Luckily with my previous experience, it was faster and easier this time. Friday, it was back to classes finally.
The weather took a nosedive Friday night to the 20s (-6C) and the weekend will stay cold. I brought some plants inside and covered the garden.  We are staying home.  I hope to finally handle the big projects I have been procrastinating all week. The first part of all the upstairs boxes is to finish the flannel sort and that is just a HUGE project.  I'm going to have to sort the last tote but not cut everything / figure out the kits.  I can cut and organize the kits over time.  I did cut and organize more on Friday night though.
Saturday was a day for projects. I did do some blogging, then went on to the flannel sort and the sort of my daughter's bathroom boxes so we could put away those items in the bathroom and linen closet.
I finished my first book for Series of the Month reading and set up my COYER signup post for later today.

Stacking the Shelves is hosted by Tynga's Reviews and Reading Reality.  These are the exciting ARCs I received this week (If you click on the cover, it will take you to the Goodreads entry):
Thank you so much InkslingerPR, Montlake Romance, Tachyon Publications, Gallery Books,  Harper Audio, and Audible!
(If you click on the cover, it will take you to the Goodreads entry)
I found I already had the Kindle version of Vine Witch and could add narration for $1.99.  Chase Darkness with Me was an Audible Daily deal.
I saw there was a new Loreth Anne White book when I browsed Netgalley. Then I saw I could get it free as a prime member, adding the narration for $1.99 for the win!   Then I couldn't pass up Filthy which was $3.99 at Author Direct with love letters from all our favorite male narrators.

Now the really scary one. This is all the Kindle and Audible freebies I grabbed this past week. You can see why I need to do Thrifty Thursday to be sure I read a few at least one each month.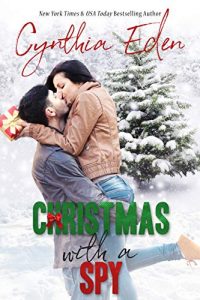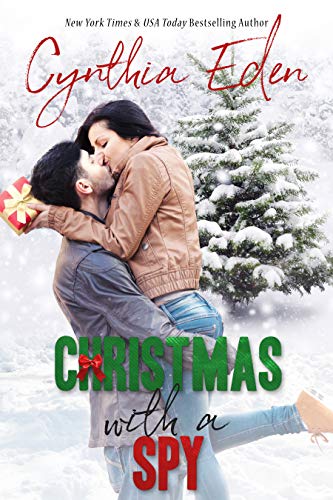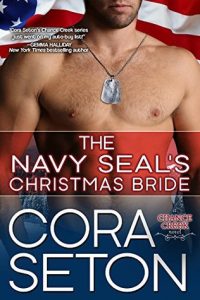 I really meant to cut back on freebies BUT  they are free so I guess that won't be happening.

I'm not including things like reviews posted or upcoming as they are always in the right sidebar. And, my challenge status is also there.
If you like this and want to see me do the Sunday post, as often as I can manage, leave me a comment and let me know.
Anne
Latest posts by Anne - Books of My Heart
(see all)