The Sunday Post is a weekly meme hosted by Kimberly  @ Caffeinated Reviewer. It's a chance to share news~ A post to recap the past week, and showcase books and things we have received.

Stacking The Shelves is also a weekly meme hosted by  Tynga's Reviews and Marlene from Reading Reality.  It's all about sharing the books you are adding to your shelves, may it be physical or virtual. This means you can include books you buy in physical store or online, books you borrow from friends or the library, review books, gifts and of course ebooks!
---
Don't forget to look at my giveaways on the right sidebar.
This week has gone by in a blur and I didn't write bits here and there so I don't remember what all happened. Monday and Tuesday had medical appointments around which I ran some errands. Wednesday was the first day of classes for my daughter's spring session.  She seems to like her teachers and her classes.
I like that I was able to plugin my hybrid both days with no problem, even though there are only 2 stations.  Also, there is excellent shopping within just 2-3 miles of the campus. There is Walmart, Target, BJs, Sam's Club, Aldis and many other stores.  These locations all have a better selection of gluten free products than the ones near our home.
Wednesday, we were too tired, after her first day, to go to quilting. Thursday we were thrilled to stay home and not go anywhere.  Mondays and Fridays will be long days out leaving at about 9am for 2-3 classes, followed by a medical appointment and not getting home until 4:30-5. Wednesday, we get home earlier, but then go out again to quilting. But at least them we can have Tuesday and Thursday more open and more at home.
I worked on blog stuff, cooking, analyzing investments, paying bills and the usual laundry, cleaning, especially Thursday. I am doing much better with audiobooks than ebooks still.  I've gotten some great things from the library and I'm devouring them rather than my ARCs.  Today (Saturday), I am making chicken tortilla soup and working the flannel project again. I cleaned up and organized more of the sewing supplies. I was going to make review setups for my new ARCs but when I looked I had already done it!
Our next door neighbor has a 7 day old baby boy, so I'm going to take over chicken tortilla soup and a handmade receiving blanket tomorrow.  Also,  we are working on rebuilding the steps to the backyard  the last 2 days.  Sunday, I also hope we will be doing some garage organization. The weather has been fantastic, 60-70F, around 20C.

Stacking the Shelves is hosted by Tynga's Reviews and Reading Reality.  These are the exciting ARCs I received this week (If you click on the cover, it will take you to the Goodreads entry):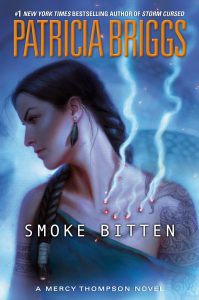 Thank you to the publishers for the exciting new listens – Harper/Harlequin Audios, Brilliance Audio, Tantor Audio,
Thank you for the latest Mercy Thompson book – Smoke Bitten – AceRoc books.
(If you click on the cover, it will take you to the Goodreads entry)
NOTHING.

Now the really scary one. This is all the Kindle and Audible freebies I grabbed this past week. You can see why I need to do Thrifty Thursday to be sure I read a few at least one each month.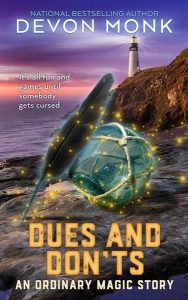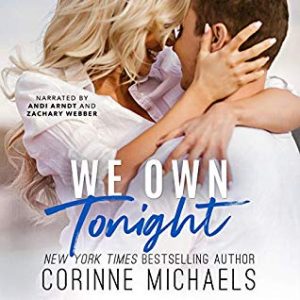 I really meant to cut back on freebies BUT  they are free so I guess that won't be happening.

I'm not including things like reviews posted or upcoming as they are always in the right sidebar. And, my challenge status is also there.
If you like this and want to see me do the Sunday post, as often as I can manage, leave me a comment and let me know.
Anne
Latest posts by Anne - Books of My Heart
(see all)