`
The Sunday Post is a weekly meme hosted by Kimberly  @ Caffeinated Reviewer. It's a chance to share news~ A post to recap the past week, and showcase books and things we have received.

Stacking The Shelves is also a weekly meme hosted by  Tynga's Reviews and Marlene from Reading Reality.  It's all about sharing the books you are adding to your shelves, may it be physical or virtual. This means you can include books you buy in physical store or online, books you borrow from friends or the library, review books, gifts and of course ebooks!
---
Don't forget to look at my giveaways on the right sidebar.  Last day on the current month Patricia Briggs giveaway. Open International.
Sunday started a bit slow since I stayed up late reading. Then my brother called to chat about 2 minutes after when I woke up.  After my Sunday post visiting and email cleanup, I did finally get to hanging pictures, clock and calendar in the guest room. I also set up tables so my daughter could sort her jewelry and craft supplies.
Monday, I started out with some energy and my daughter was online for her classes.  Another of her doctors who she has an appointment every 3-4 months emailed and is going to offer online appts.  YAY! I vacuumed the entire house which really needed it and laundered the rugs.
I decided since it was warm and I wanted to wear flip-flops I need to polish my toes.  After 3 hours, I needed to go to the pharmacy before it closed and they still weren't dry! So I went to the pharmacy in the grocery store and got a few things. I didn't want to go out.  It went fine. Six hours later, I realized I had used the gel polish instead of regular. Of course, it would never dry.  *Head desk*
My daughter has been trying to make the adjustment to online classes and one of them just isn't going to work out that way.  Her teacher doesn't respond promptly. I'm in a funk over the dropped class but it is the best decision.  On the plus side, her community college only has 2 honor societies and she is now inducted into both of them! Next week we will be looking at summer and fall class catalogs.  The question is will it be online or in person, because some of these classes will not be great online.
I put together a Sam's club delivery for Sunday and then, for the first time since March 16,  I was able to get in a Walmart pickup order for Saturday night.  There are things they still don't have which we buy regularly but at least I got the other stuff.  It's weird because we ate almost every meal at home before but it seems more important to have everything available to eat but we are using some things up. Then I worry we won't be able to get things if we eat them.  I like Aldis the best but there are a few things they don't have.
My other big fail this week was I cancelled Audible Escape at the end of March.  I got a deal to get it for 3 months for cheap at the end of December and …  I didn't listen to a single audio from it.   I do much better with the library and KU. I do get KU deals when available and I do tend to use it.
The weather has been gorgeous this week 65-70F,  around 20C, only a little light rain, usually overnight.  The trees got all their leaves. I need to do some more yard work and planting but I don't feel like it, or anything.  Hopefully, I can get back on track with a few projects this next week.
---
March Reading:    I managed to read  36 books. Audiobooks were harder when I was home which is weird, maybe because I multitask with them. Some count for more than one challenge.  I listened to 12 audiobooks, read 15 library books,  8 COYER reads,   and  4 books which I already own.
All Library books (including ones not reviewed on the blog)  2020 Library Love Challenge
---
Bookish Resolutions update:   I'm really behind now and since I have more time you would think I could get organized. Not yet.   I read many library books I just wanted to read, however.  I created post shells as I got ARCs.
I did manage to read 4 books I own (goal is 3 per month):
Bone Crossed by Patricia Briggs
Fast Kill by Kaylea Cross   (freebie)
Silver Borne by Patricia Briggs
Close to the Bone by Kendra Elliot  (freebie)
---

Stacking the Shelves is hosted by Tynga's Reviews and Reading Reality.  These are the exciting ARCs I received this week (If you click on the cover, it will take you to the Goodreads entry):
Thank you so much Zebra Publishing,  Berkley Publishing Group, Penguin Audio, Recorded Books
(If you click on the cover, it will take you to the Goodreads entry)
NOTHING.

Now the really scary one. This is all the Kindle and Audible freebies I grabbed this past week. You can see why I need to do Thrifty Thursday to be sure I read a few at least one each month.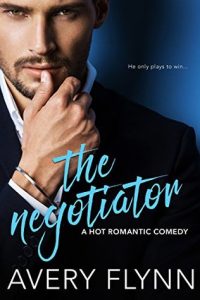 I really meant to cut back on freebies BUT  they are free so I guess that won't be happening.

I'm not including things like reviews posted or upcoming as they are always in the right sidebar. And, my challenge status is also there.
If you like this and want to see me do the Sunday post, as often as I can manage, leave me a comment and let me know.
Anne
Latest posts by Anne - Books of My Heart
(see all)